Tigers zeroing in on history with consecutive shutouts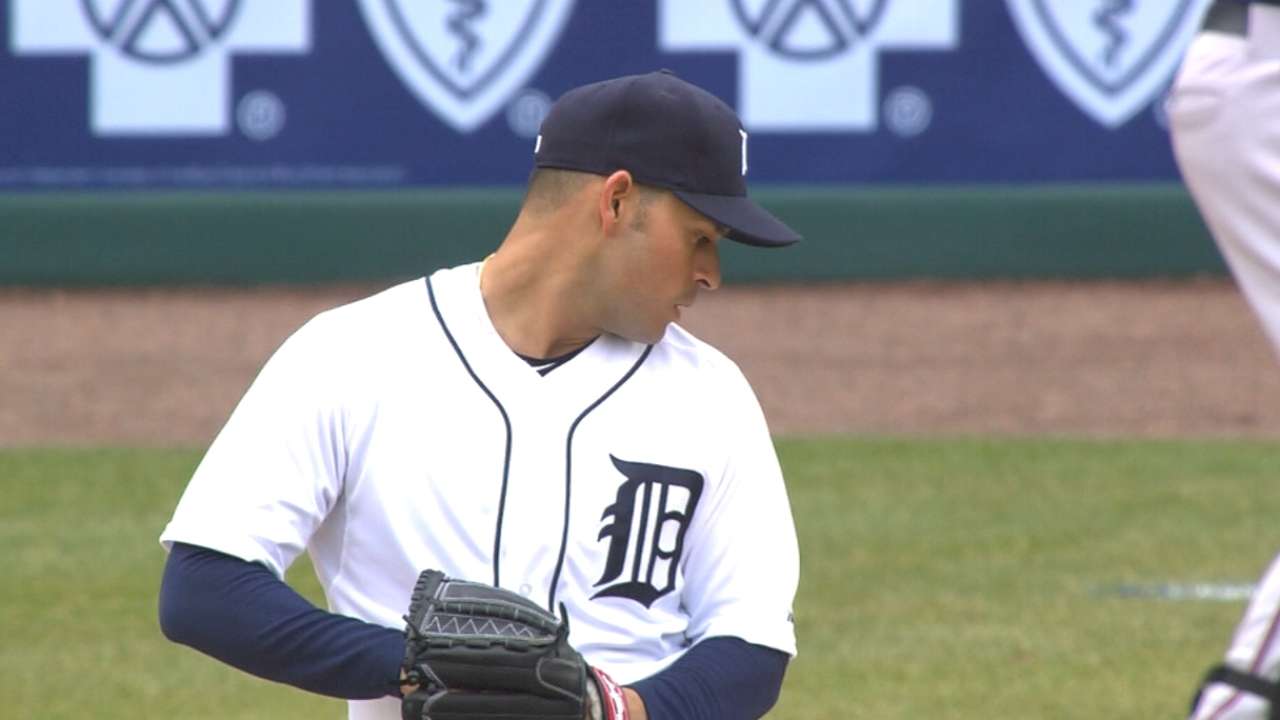 DETROIT -- The Tigers pitched their way to a division title last year with a shutout of the Twins on the final day of the regular season. They've picked up where they left off, and they're making history in the process.
Not since the 1977 Angels -- led by Detroit native Frank Tanana and Hall of Famer Nolan Ryan -- had an American League team pitched back-to-back shutouts to begin a season, according to baseball-reference.com. The Tigers matched that Wednesday, following up David Price's 8 2/3 innings vs. the Twins with 6 2/3 innings from Anibal Sanchez in an 11-0 win.
Detroit is the 14th team in the last 100 years to begin the season with consecutive shutouts. The Washington Nationals did it last year, blanking Miami in back-to-back games behind Stephen Strasburg and Gio Gonzalez.
Only one team in that span, the 1963 St. Louis Cardinals, began a season with three straight shutouts. Last year's Nationals came close, allowing one Marlins run in their third game.
The Tigers will get their chance on Thursday, weather permitting, when Shane Greene takes the mound in his Tigers debut.
Ryan and Tanana earned 34 of California's 74 victories in 1977. Detroit carries higher expectations and more balance. But for now, they have to lean on Price and Sanchez for top-level pitching. Both delivered, even though neither went the distance.
For Sanchez, Price's 8 2/3 innings Monday gave him a template to follow.
"DP did a great job for us in the first game," Sanchez said. "I just tried to follow him, especially in the situation and the command of the game, like a game plan. I tried to follow what he did on Monday, and I put it into the game today."
Torii Hunter played behind both hurlers last year. He spent the last two games facing them.
"It's tough," Hunter said. "I wish we could score some runs, but those are two pretty good pitchers, All-Star pitchers. One Cy Young [Award winner] and another one a possible Cy Young. They had good stuff. Price the first day was tough, and today we had to face Anibal Sanchez, who had his seven pitches and kept us off-balance."
Jason Beck is a reporter for MLB.com. Read Beck's Blog and follow him on Twitter @beckjason. This story was not subject to the approval of Major League Baseball or its clubs.