Francoeur's hard work pays off with one big swing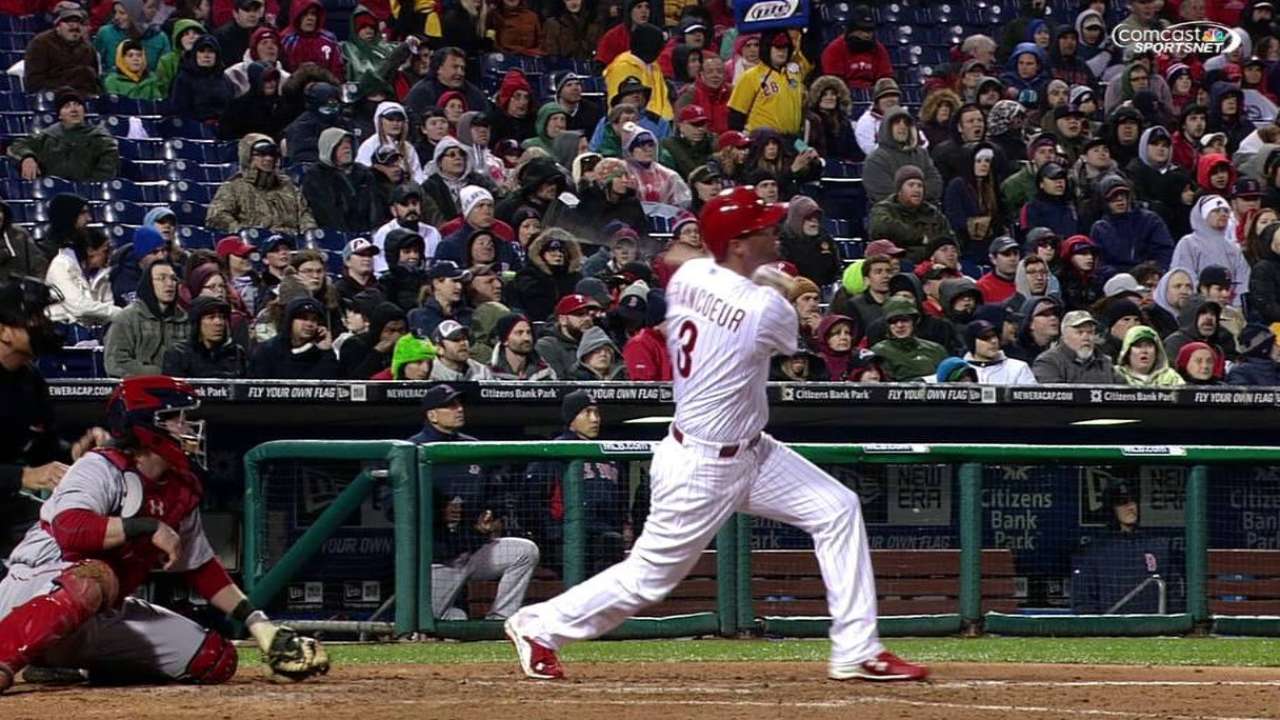 PHILADELPHIA -- Manager Ryne Sandberg said Wednesday he will not pull a hot bat from the Phillies' lineup.
A single home run might not make a hitter hot, but Phillies right fielder Jeff Francoeur's three-run home run to left-center field in the sixth inning of a 4-2 victory over the Red Sox at Citizens Bank Park might earn him another start Thursday. They were the first runs the Phillies scored this season, snapping a 14-inning scoreless streak following Monday's shutout loss on Opening Day.
It was Francoeur's first home run in the big leagues since June 16, 2013, when he played for the Royals.
"I hit [15] in El Paso last year," Francoeur said. "It was nice. It was a lot of hard work last year. It makes you appreciate being back up here and getting those opportunities. And you don't want to miss them. It's a lot of fun."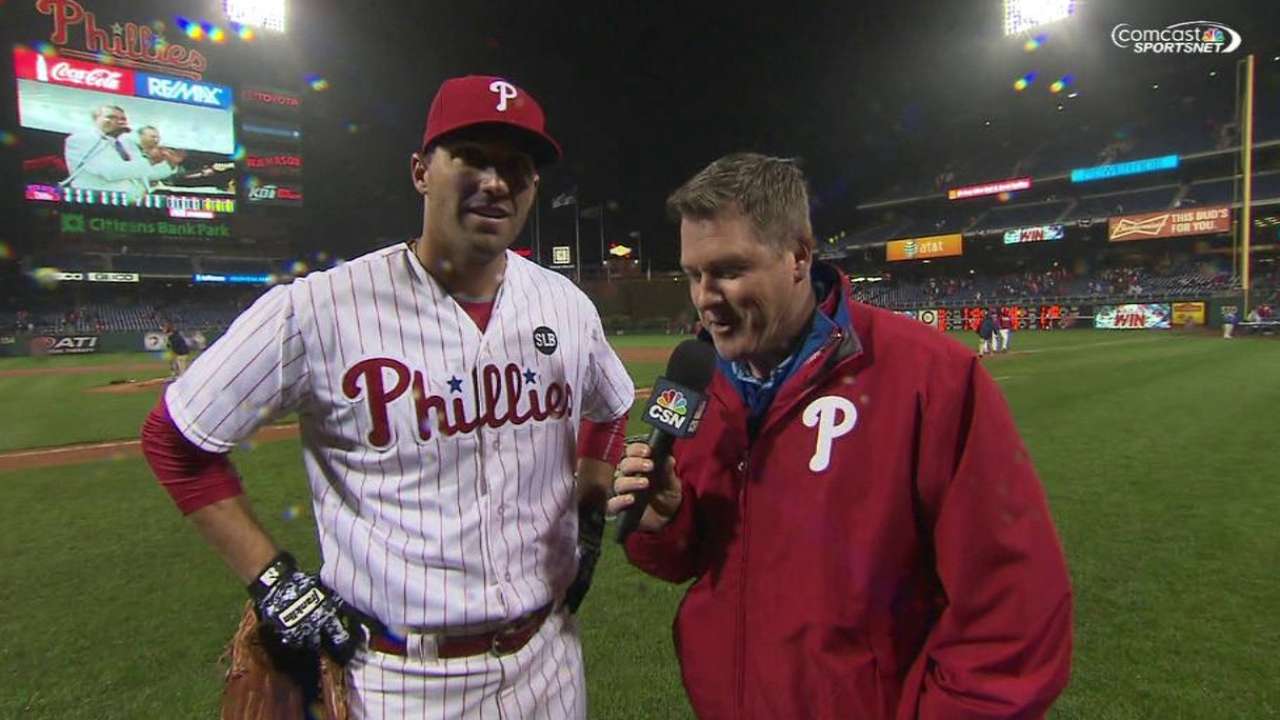 Francoeur hit a combined .204 with a .536 OPS in 256 plate appearances with the Royals and Giants in 2013 before spending most of last year with Triple-A El Paso. He signed a Minor League contract with the Phillies in November.
He hopes this is the beginning of something. So do the Phillies, who need the help offensively.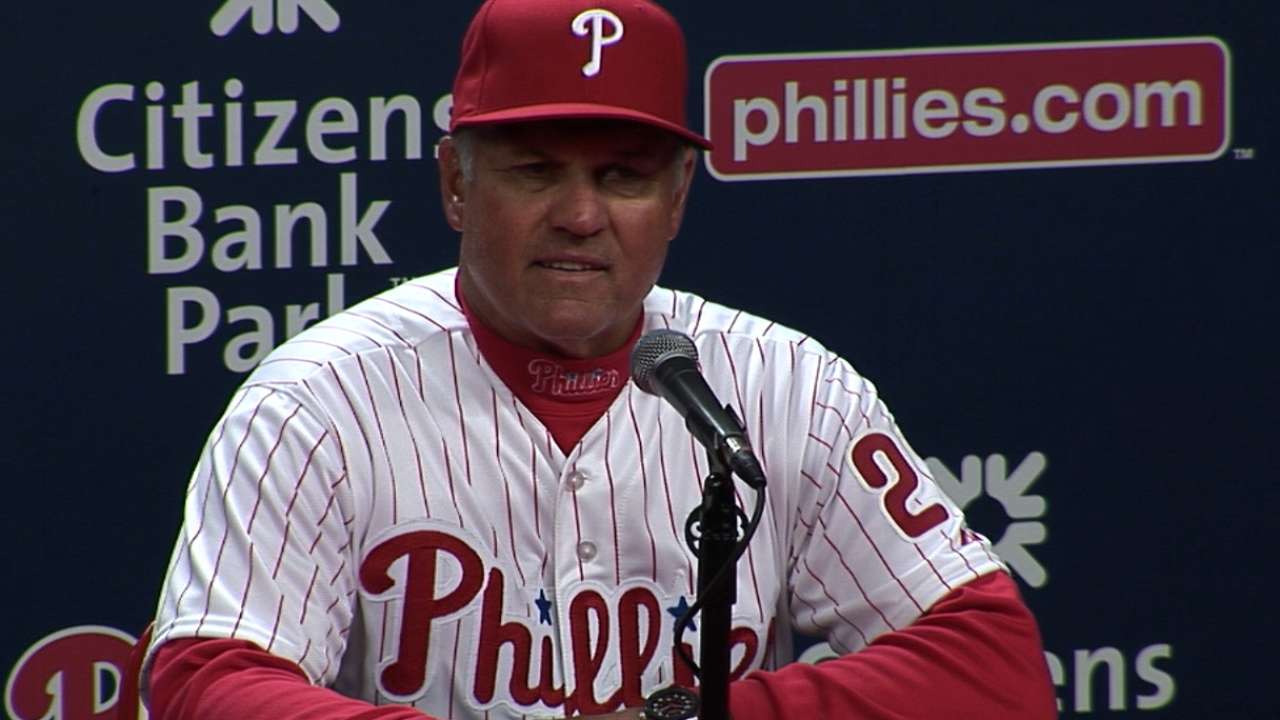 "A lot of hitting is getting confidence," said Francoeur. "You get beat down, man. Two thousand and thirteen took a lot out of me to be honest with you. ... Even last year, just go out in Triple-A, but just to have fun again and play again. Like I said, when I hit that one today, it was pretty cool just for the whole fact that you grind and you battle in this game, and when you get an opportunity you try to make the most of it."
Todd Zolecki is a reporter for MLB.com. Read his Phillies blog The Zo Zone. Follow him on Twitter. This story was not subject to the approval of Major League Baseball or its clubs.