Giles healthy, not worried about erratic command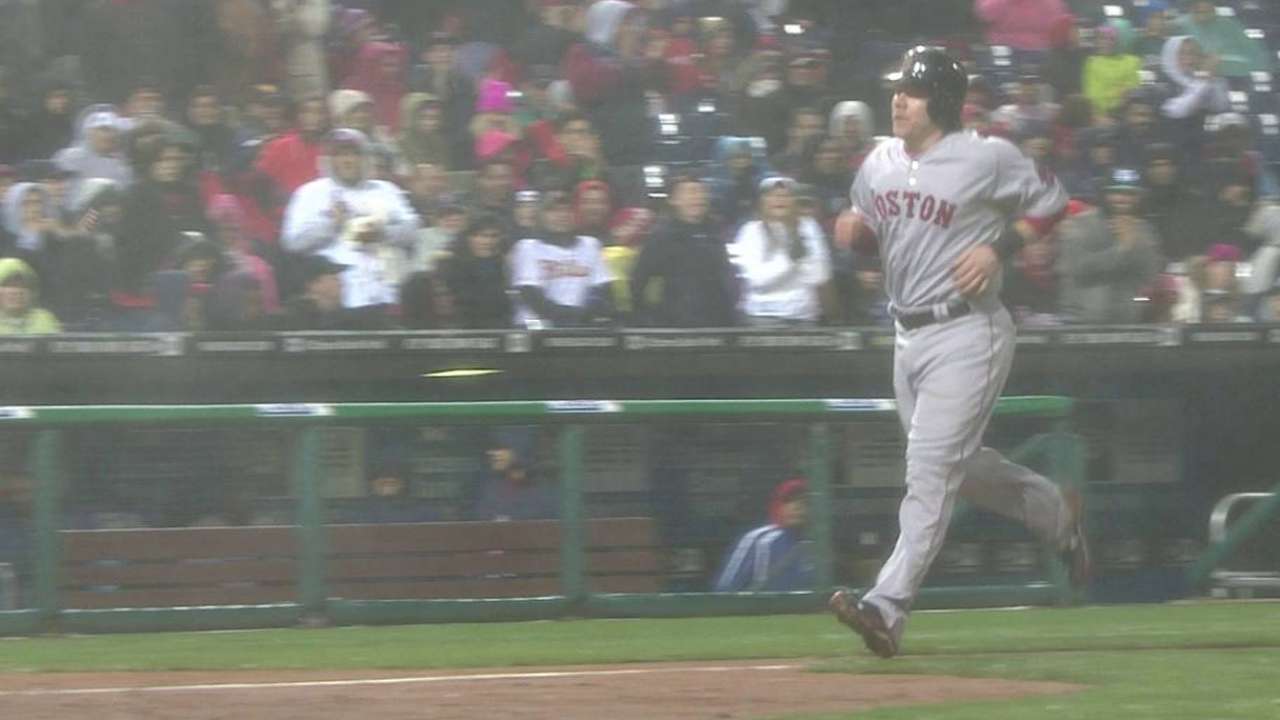 PHILADELPHIA -- The Phillies hope this is nothing but a blip for Ken Giles.
But Giles (aka 100 Miles Giles) has not looked like himself this spring. The right-hander entered Wednesday's 4-2 victory over the Red Sox with a four-run lead, but he left with the bases loaded, two outs and a suddenly slim two-run lead.
He walked three batters. His fastball topped at 96 mph.
"I'm physically fine," Giles said. "Nothing is wrong with me."
Giles went 1-1 with a 6.08 ERA in 14 Grapefruit League appearances with his fastball never hitting more than 95 mph. He walked 12 and struck out 15 in 13 1/3 innings.
Compare that to 2014, when he went 3-1 with a 1.18 ERA and one save in 44 appearances. He allowed 25 hits, 11 walks and struck out 64 in 45 2/3 innings. Giles' 0.79 WHIP was fifth among rookie relief pitchers since 1914. His 5.82 strikeout-to-walk ratio is sixth, and his 12.61 strikeouts-per-nine innings average ranked 10th.
His fastball also sat in the 98-100 mph range.
"He's just been down in his velocity," Phillies manager Ryne Sandberg said. "We'll just have to see. He said he feels fine."
"You know what? I've just got to make adjustments, and I didn't make adjustments tonight," Giles said. "So I've got to continue doing that."
Are those adjustments mechanical?
"Nope, overall," Giles said. "Mentally getting the feel of a long season ahead of me, just getting the feel back of the baseball season."
Todd Zolecki is a reporter for MLB.com. Read his Phillies blog The Zo Zone. Follow him on Twitter. This story was not subject to the approval of Major League Baseball or its clubs.