Hollands undergoes Tommy John surgery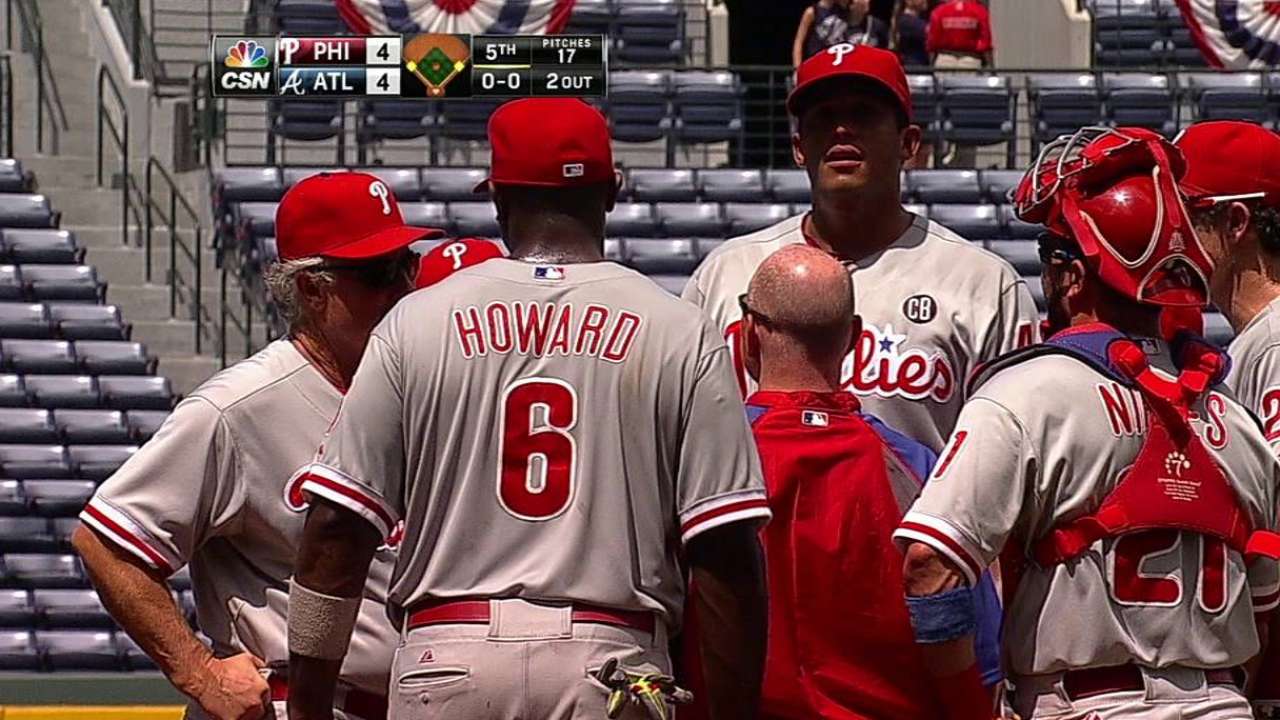 PHILADELPHIA -- Phillies left-hander Mario Hollands seemed resigned a couple weeks ago to having surgery on his injured left elbow.
He finally had it Wednesday, when team physician Michael Ciccotti performed the Tommy John procedure. It typically takes a pitcher about a year to recover from the surgery, which means Hollands' 2015 season is finished.
Hollands had a torn common flexor tendon. He tried to rehab from the injury once, but it caused him problems again in Spring Training.
The Phillies also announced right-handers Miguel Alfredo Gonzalez and Ethan Martin had MRI exams and both revealed inflammation in their right shoulders.
The Phillies said both will not throw for the next two to three weeks before being re-evaluated. Gonzalez is in the second year of a three-year, $12 million contract. He originally agreed to a six-year, $48 million contract in July 2013, but the Phillies renegotiated the deal because of concerns about his arm following his physical.
Those concerns have been more than deserved. Gonzalez, 28, opened last season on the 60-day disabled list because of a right shoulder injury.
Martin, 25, also missed time last season because of a shoulder injury.
Todd Zolecki is a reporter for MLB.com. Read his Phillies blog The Zo Zone. Follow him on Twitter. This story was not subject to the approval of Major League Baseball or its clubs.