Following guilty verdict, thoughts turn to Marathon victims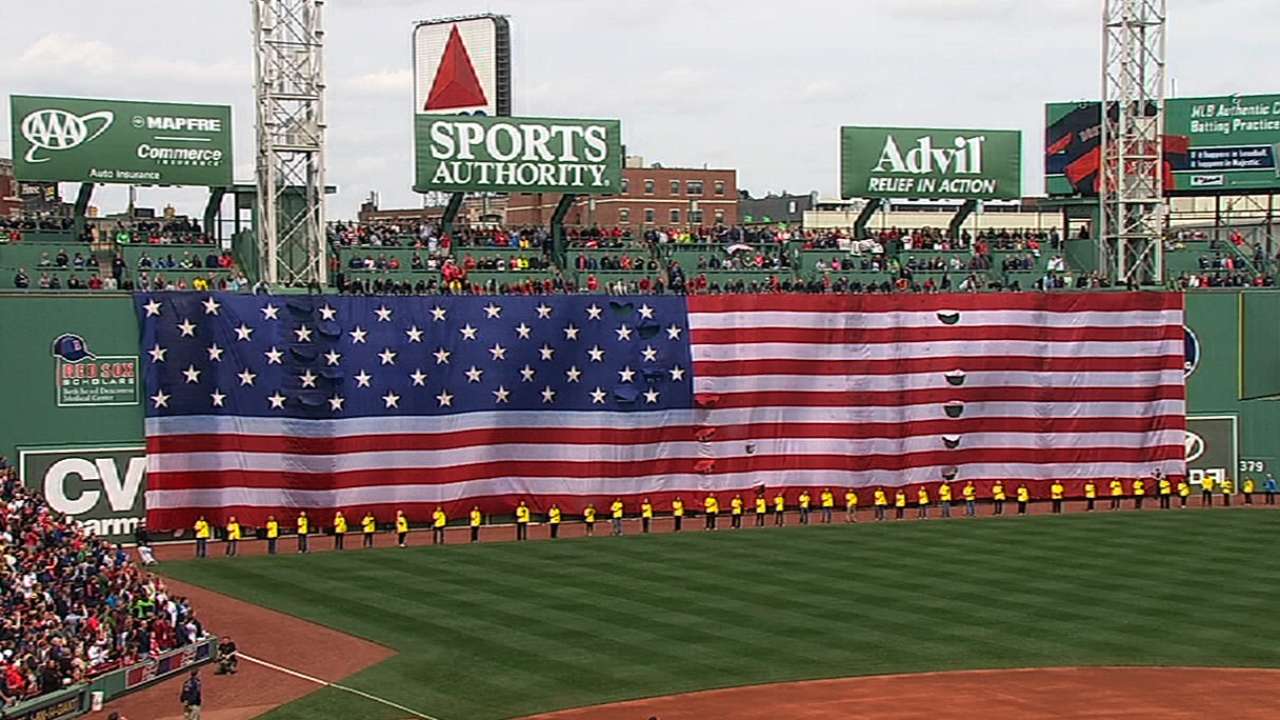 PHILADELPHIA -- The news that Dzhokhar Tsarnaev was found guilty Wednesday on 30 counts of murder for the 2013 Boston Marathon bombing was welcome in the Red Sox's clubhouse. But the announcement was also met with plenty of empathy for the families of the victims, who are still reeling from the tragedy.
"Obviously for the victims and the families, I think that brings a little closure to the situation," said right fielder Shane Victorino. "Obviously we feel for them, and still to this day. I'm very happy that was the verdict, he was found guilty. Obviously the sentencing on what is going to happen hasn't been made, but I think for me it's a happy day in regards to finding this individual who committed this sinful and evil act guilty of all the charges he was charged with."
The Red Sox played a role in helping the community recover from the tragedy and embraced the "Boston Strong" theme that marked their championship season in 2013.
"I think any time you think about what transpired in '13, you always think about the victims first," said manager John Farrell. "There's still been a strong connection between the Red Sox and those who have suffered. That recovery is still ongoing and there's still been a lot of connection with those that were victims of the bombing. As it relates to the verdict, I guess the best way to say it is that justice has been served."
Slugger David Ortiz reached iconic status in Boston the first home game after the bombing with his heart-felt speech to the fans at Fenway that included an expletive that even the FCC didn't have an issue with.
"What I said that day was how I feel," said Ortiz. "I'm an emotional person. We were going through some struggles. We've just got to live with the consequence. The [guilty verdict], it's not going to bring those people who lost their lives back."
"Probably just a credit to our judicial system," said lefty reliever Craig Breslow. "I believe justice was served. Without knowing too many intimate details, it probably makes sense just to leave it at that. We saw the way police officers were mobilized, and were supported and were able to do an incredible job tracking down the guilty people. And ultimately I feel like it's a great day for everyone who was affected. I think it's also important we recognize that this doesn't change the devastating tragedy."
Ian Browne is a reporter for MLB.com. Read his blog, Brownie Points, and follow him on Twitter @IanMBrowne. This story was not subject to the approval of Major League Baseball or its clubs.