Molitor laments not coming to Torii's defense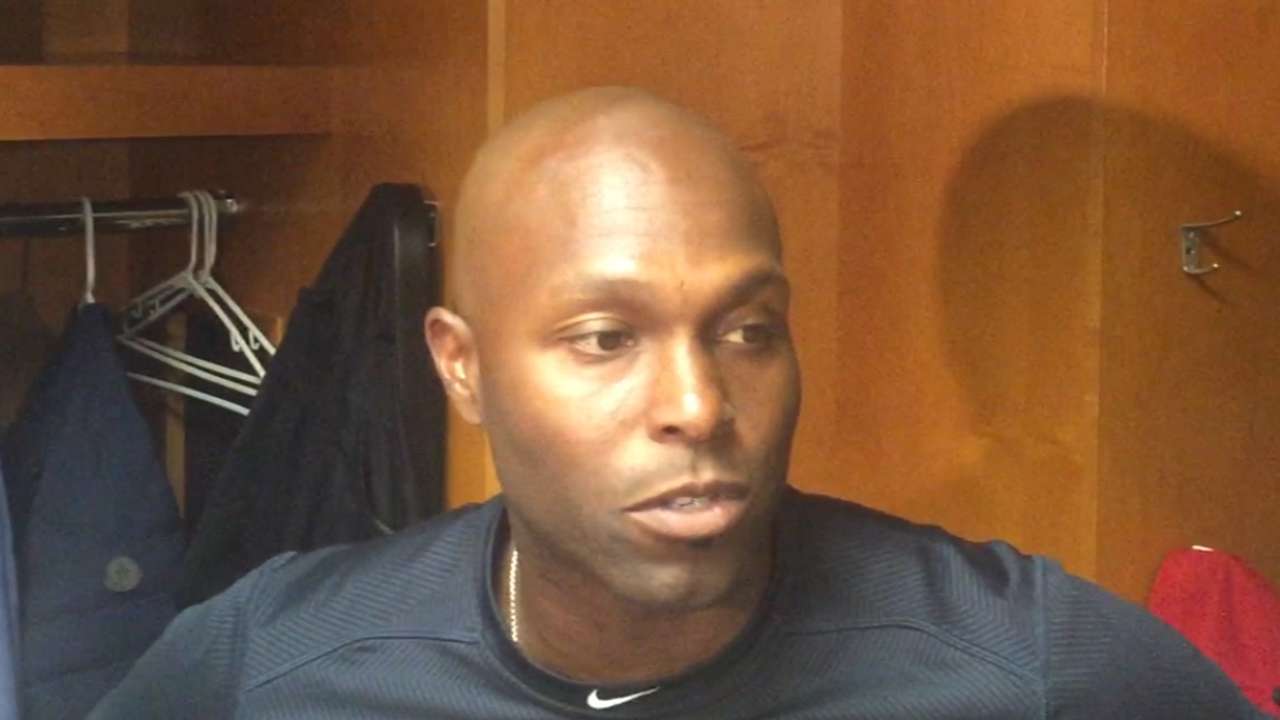 DETROIT -- With a day off on Tuesday after Monday's 4-0 loss to the Tigers on Opening Day, Twins manager Paul Molitor had an extra day to reflect on his first day as manager.
Molitor said the one thing he would've changed was to come out onto the field to protect Torii Hunter after he argued with home-plate umpire Joe West about his controversial game-ending strikeout call on a checked swing. Replays showed that Hunter didn't go around, but West ruled that he did, which caused Hunter to argue with West as he walked off the field, while Molitor remained in the dugout.
It came during a critical situation, as the Twins had two runners on and two outs in the ninth, with Kennys Vargas on deck as the potential tying run. Molitor said he was thinking about his next move in case Hunter got on base, so he didn't think to protect his player in that situation.
"I think the end of the game, you're sitting there and watching and hoping that Torii could extend the inning," Molitor said. "You hope to get the tying run up there, and if Vargas gets on, you have to pinch-run for him. So it's not really in your mix that, 'What if we get [burned] on a blown check-swing call?' No offense to Joe. But it was something I didn't consider. And you have to protect your players. I probably should've gone out there to Torii to make sure he didn't get involved with something on the field. But you learn and that's part of the process."
Hunter's frustrations boiled over into his postgame media session, and Major League Baseball is looking into the matter to see if a fine will be issued. Molitor said he hadn't heard whether Hunter will be disciplined, and he said players have to walk a fine line when criticizing umpires.
"You want your guys to be able to stand up and say, 'Hey, this is what we're trying to do. Until the game is over, we're trying to win,'" Molitor said. "The other side of the coin is that you don't want young players to put themselves in position to be too vulnerable to whatever way the Commissioner's Office might react to that. But Torii doesn't care anymore, I think. He's kind of at that point where he'll speak his mind. So good for him."
Rhett Bollinger is a reporter for MLB.com. Read his blog, Bollinger Beat, and follow him on Twitter @RhettBollinger. This story was not subject to the approval of Major League Baseball or its clubs.