Padres get needed boost from their bench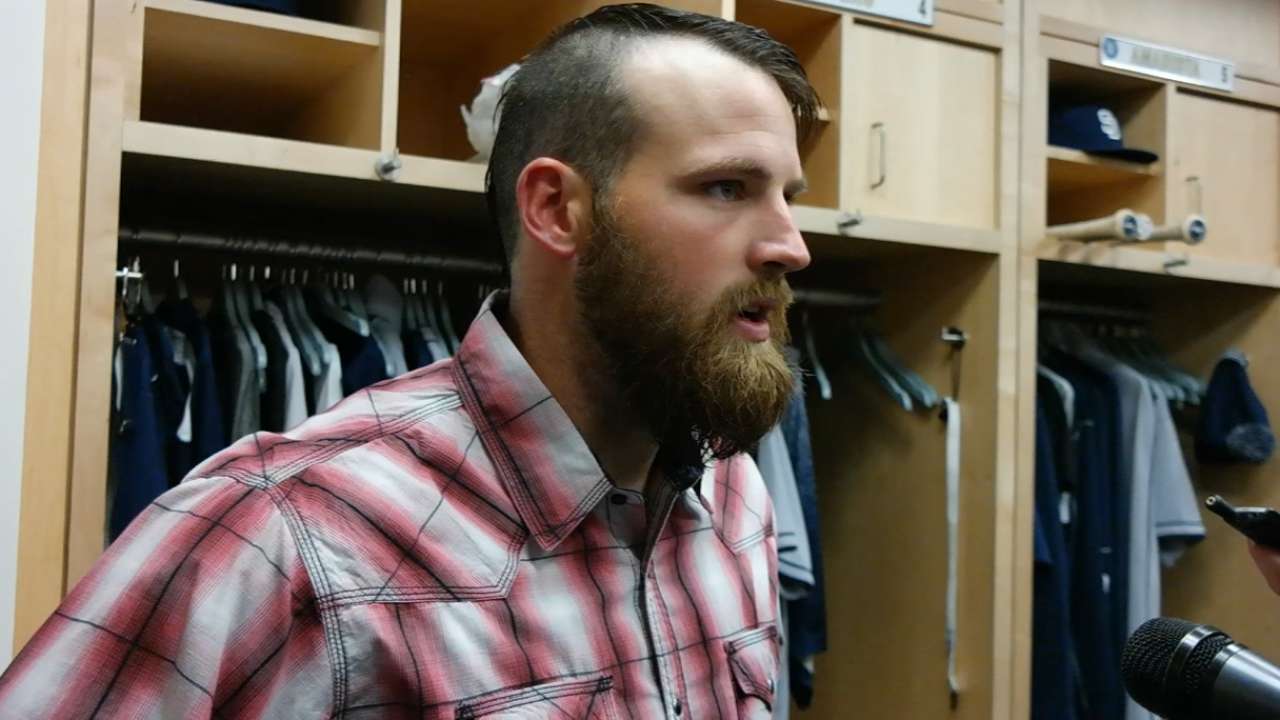 LOS ANGELES -- Last season was the first time in Clint Barmes' Major League career when he was almost exclusively used coming off the bench, which he said took some getting used to.
"You find ways to stay loose and stay ready," he said. "And you have to be ready when an opportunity is given."
Actually, Barmes got more than one on Tuesday in the Padres' 7-3 victory over the Dodgers, as he had two hits off the bench, leading the charge of reserves that essentially sparked this victory.
Barmes' pinch-hit single in the seventh inning extended an inning in which the Padres scored a run, and he singled again in the ninth inning and scored a run as part of a four-run inning.
"Tonight, overall, was a team effort," Padres catcher Derek Norris said. "It sounds cliche, but we really do emphasize all 25 guys."
Fellow infielder Cory Spangenberg, coming off the bench late, dropped down a dandy sacrifice bunt in the ninth inning that catcher Yasmani Grandal couldn't handle. Spangenberg beat the throw to first to extend the inning and used his speed to go to third base on a Wil Myers single. That put him in a position to score a run later in the inning.
Matt Kemp, Justin Upton, Norris -- all fine players in their own right, but it was the play from the bench that lifted the Padres to their first victory of the season.
"The bench players, they play every day," Spangenberg said. "And we have a deep team. A lot of these guys could be starters on other teams."
San Diego manager Bud Black went to the bench for Barmes in the seventh inning of a tied game, and it was Barmes who came up with a single. Pinch-hitter Yangervis Solarte sent a shallow pop fly into center field that glanced off Jimmy Rollins' glove for an error, allowing a run to score.
"One of the toughest roles on the club is a bench player coming in to pinch-hit after a couple hours of sitting on the bench and having to hit Major League pitching," Black said. "Clint came in and got it started before Solarte's blooper that fell.
"Then, again, in the ninth, we had a lot of good things go our way."
Corey Brock is a reporter for MLB.com. Keep track of @FollowThePadres on Twitter. This story was not subject to the approval of Major League Baseball or its clubs.