MLB.com Columnist
Fred Zinkie
DraftKings picks: Panda, Parra etc.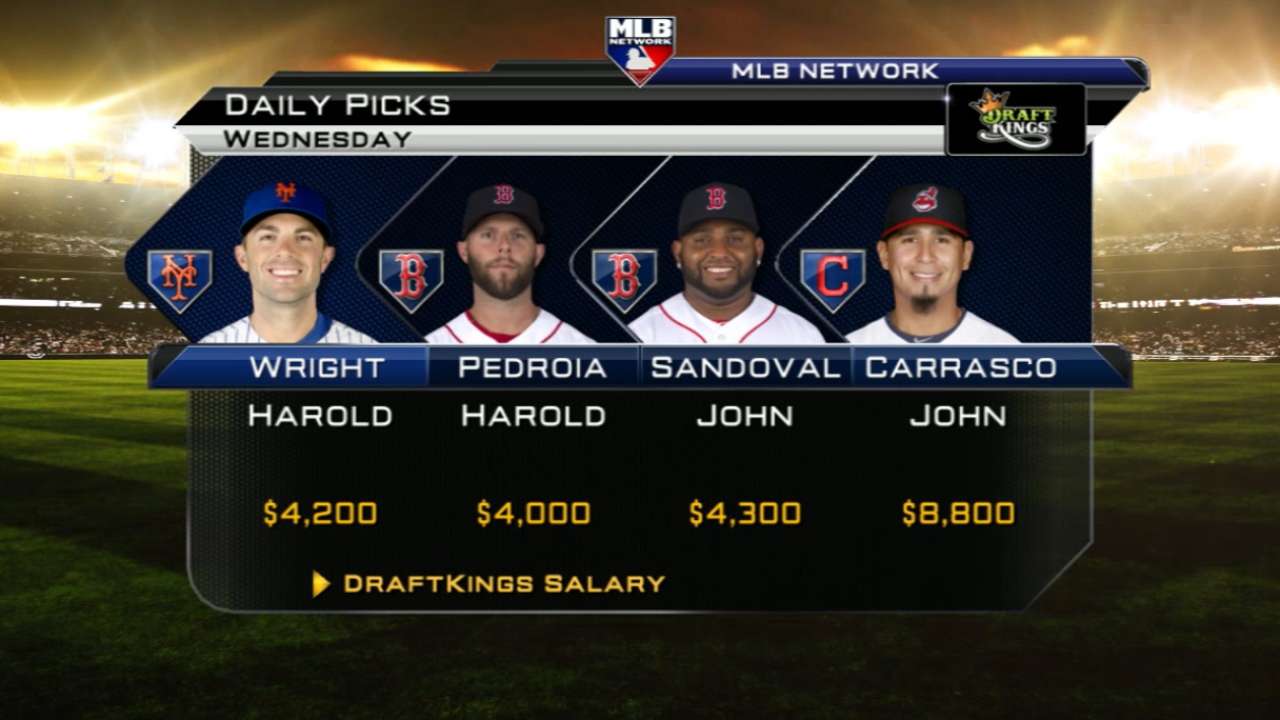 Baseballs could be flying out of parks on Wednesday, as many mediocre or fly-ball-prone starters are set to toe the rubber. Below, you will find several players who could be fine additions to a DraftKings lineup.
Pablo Sandoval, Red Sox: With a career .850 OPS against right-handers that is notably higher than his .708 mark vs. southpaws, Sandoval could also have success against Harang. The Red Sox third baseman could homer or reach base multiple times against the fly-ball-prone right-hander, who has a 1.36 career WHIP.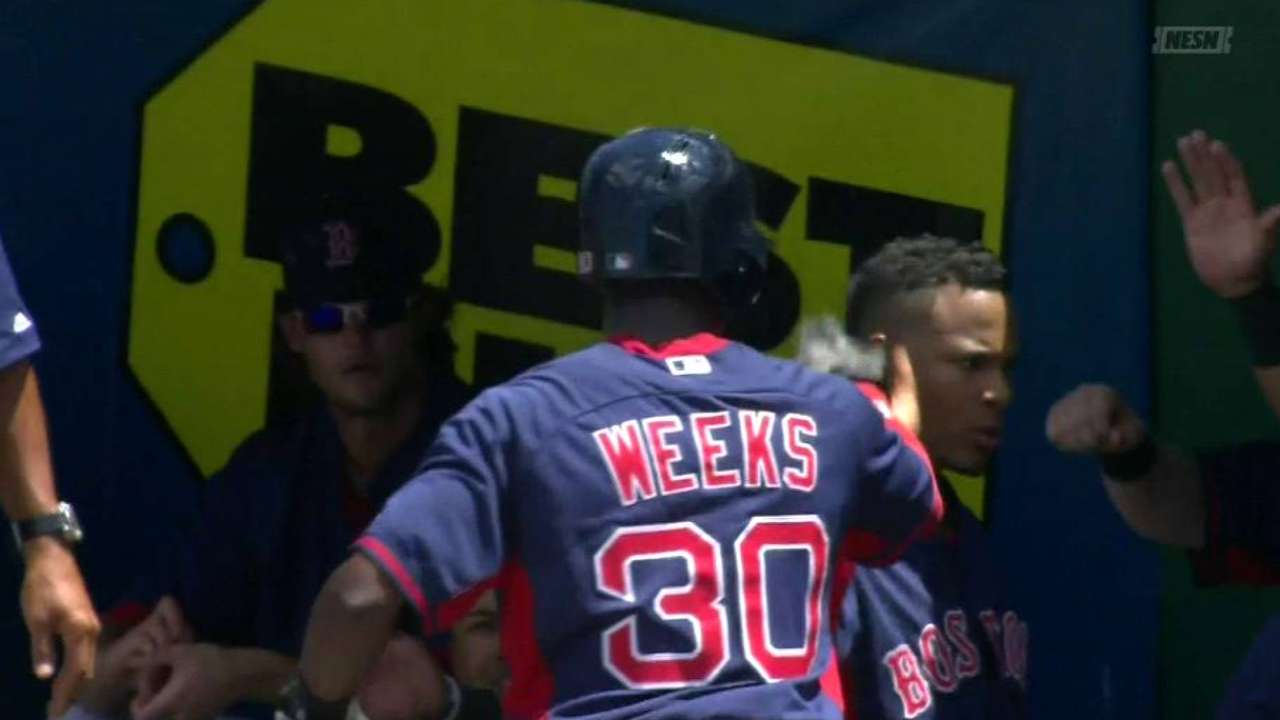 Christian Yelich, Marlins: Yelich -- who owns a career .795 OPS vs. right-handers, compared to a .685 mark against southpaws -- could rack up extra-base hits against the fly-ball-prone Miller. Additionally, the outfielder has produced 27 of his 31 career steals against right-handers, so he could excel even if he is limited to singles.
Chris Davis, Orioles: The first baseman draws a favorable matchup against right-hander Jake Odorizzi, who owns a high career fly-ball rate. And with a career .851 OPS vs. right-handers compared to a .726 mark vs. lefties, Davis is a prime candidate to power a ball out of Tropicana Field.
Jonathan Schoop, Orioles: Having hit 15 of his 17 homers off right-handers during his rookie season in 2014, Schoop is a good candidate to have a strong performance on Wednesday against Odorizzi and his fly-ball tendencies.
Alex Avila, Tigers: Avila could have an advantageous matchup Wednesday, as he is set to face Twins right-hander Ricky Nolasco, who saw his longstanding struggles against left-handed-swinging batters worsen in 2014 when he allowed a .910 OPS to them. This may mean big things for Avila, who bats from the left side and has a career .792 OPS against righties.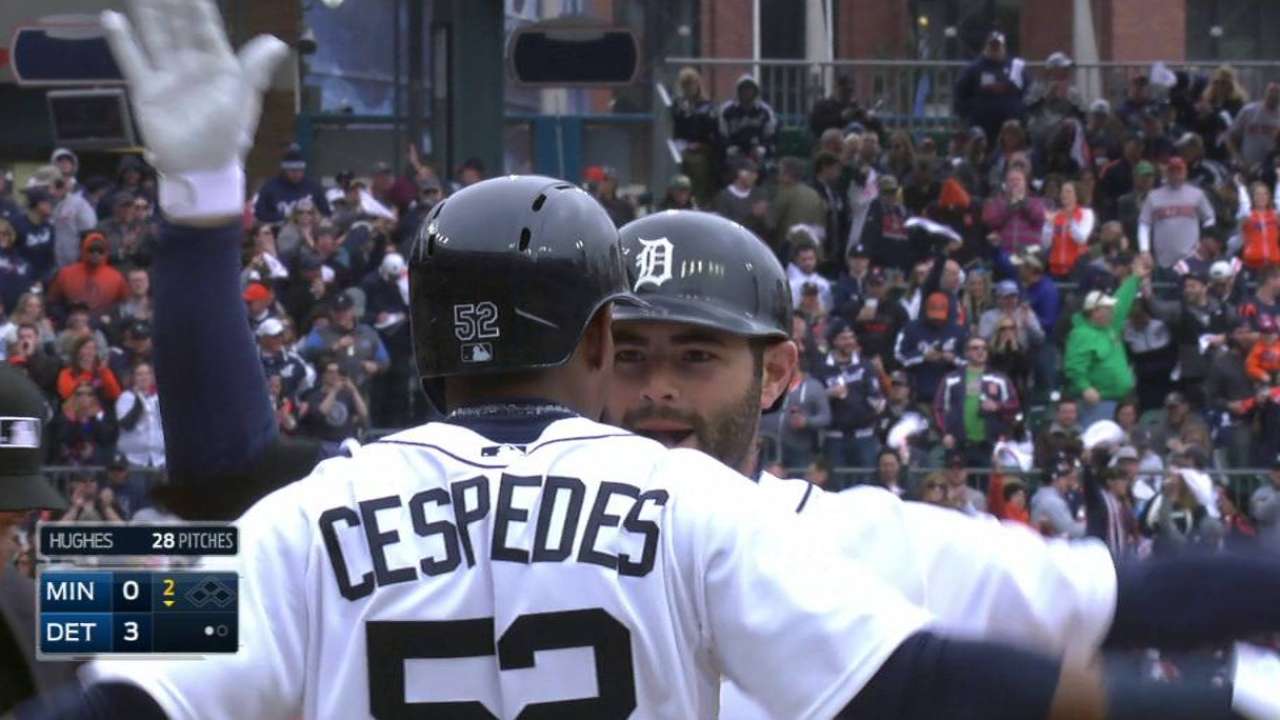 Anthony Gose, Tigers: Gose could hit high in the lineup against Nolasco, who posted a 5.38 ERA and a 1.52 WHIP in his first season in the American League in 2014. The outfielder should also be considered a candidate to steal; he has 31 career swipes in 483 plate appearances against right-handers, and Minnesota catcher Kurt Suzuki has thrown out just 26 percent of basestealers in his career.
Brian McCann, Yankees: McCann could smack a homer against knuckleballer R.A. Dickey, who allowed 85 home runs from 2012-14. Yankee Stadium promotes left-handed power, and the catcher owns a career .831 OPS against right-handers compared to a .755 mark vs. lefties.
Stephen Drew, Yankees: Eligible at both second base and shortstop, the Yankees veteran is an underrated option against Dickey, as his career .779 OPS vs. right-handers is much better than his .663 mark against lefties. As a left-handed, power-hitting middle infielder, Drew could help DraftKings participants if he can capitalize on the homer-prone knuckleballer at hitter-friendly Yankee Stadium.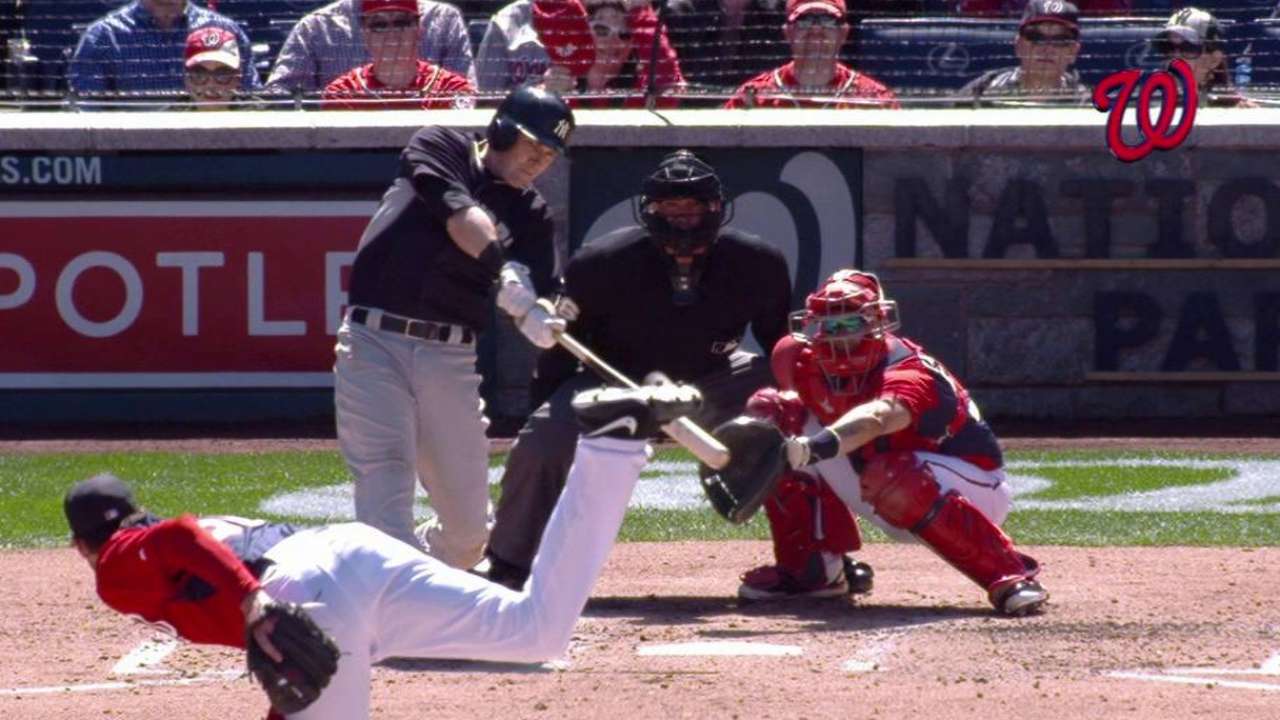 Brett Gardner, Yankees: Gardner -- who has swatted 33 of his 40 career homers against right-handers -- is another left-handed hitter who could take Dickey deep on Wednesday. The outfielder could also contribute with his legs, as he has recorded 151 of his 182 career steals when a right-hander is on the mound.
Adam Lind, Brewers: The first baseman owns stark career splits, with an .860 OPS vs. right-handers vs. a .589 mark against southpaws. On Wednesday, he will have a favorable matchup against Rockies right-hander Eddie Butler, who posted a 6.75 ERA and a 1.88 WHIP in three Major League starts last season.
Gerardo Parra, Brewers: With Ryan Braun ailing, Parra will likely find his name in a Brewers lineup that could be productive if the inexperienced Butler cannot reverse his initial Major League struggles. The outfielder has posted a career .758 OPS vs. right-handers and a .586 mark against lefties.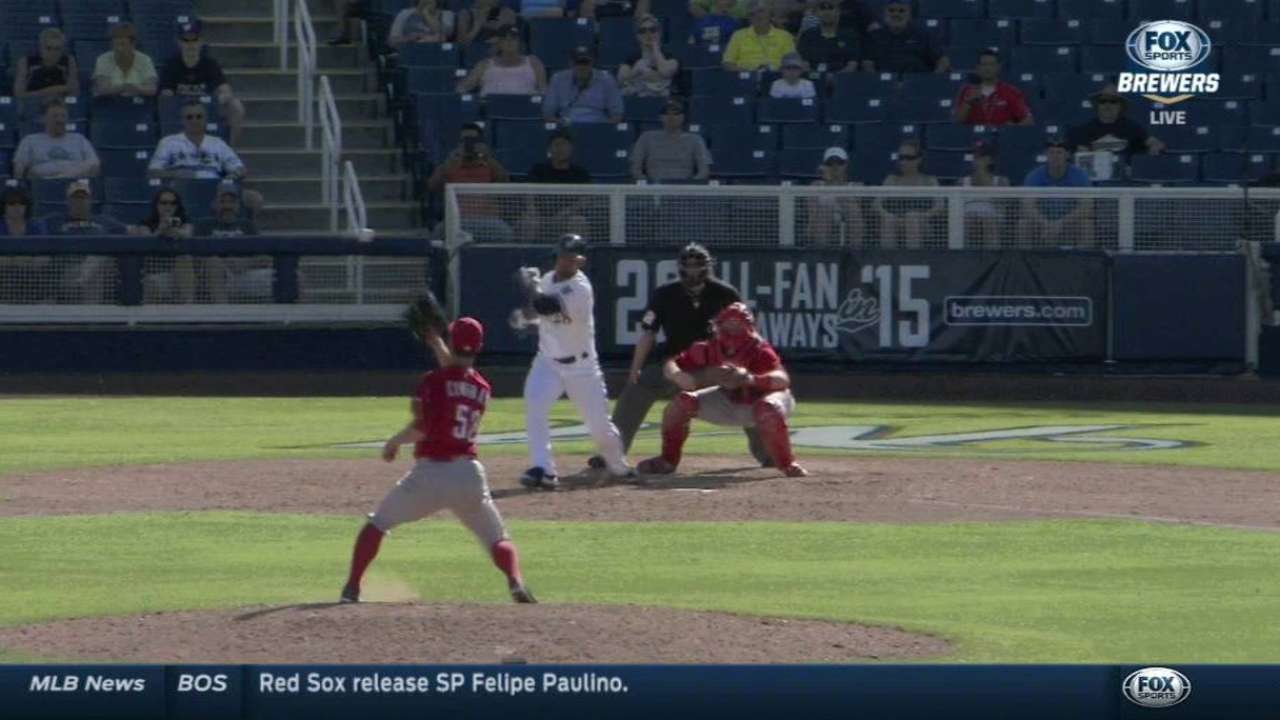 Jordan Zimmermann, Nationals: The hurler --- who posted a 2.66 ERA and a 1.07 WHIP last season --- should excel in his pitcher-friendly home park against a Mets lineup that possesses just two players who belted more than 13 homers last season.
Carlos Carrasco, Indians: Carrasco turned around his career in the second half of 2014, when he posted a 1.72 ERA with 86 strikeouts in 78 2/3 innings. The high-strikeout hurler could excel against a youthful Astros lineup that contains many strikeout-prone hitters.
Brandon McCarthy, Dodgers: A summer 2014 trade to the Yankees rejuvenated McCarthy's career, as he posted a 2.89 ERA with 82 K's in 90 1/3 innings during his final 14 starts of the season. Now back in the Senior Circuit, the right-hander should excel in his pitcher-friendly home park against a Padres lineup that still has several weak spots despite an offseason overhaul.
Fred Zinkie is a senior fantasy baseball writer for MLB.com. Follow him on Twitter at @FredZinkieMLB. This story was not subject to the approval of Major League Baseball or its clubs.