Banister gets first win; Kela makes exciting debut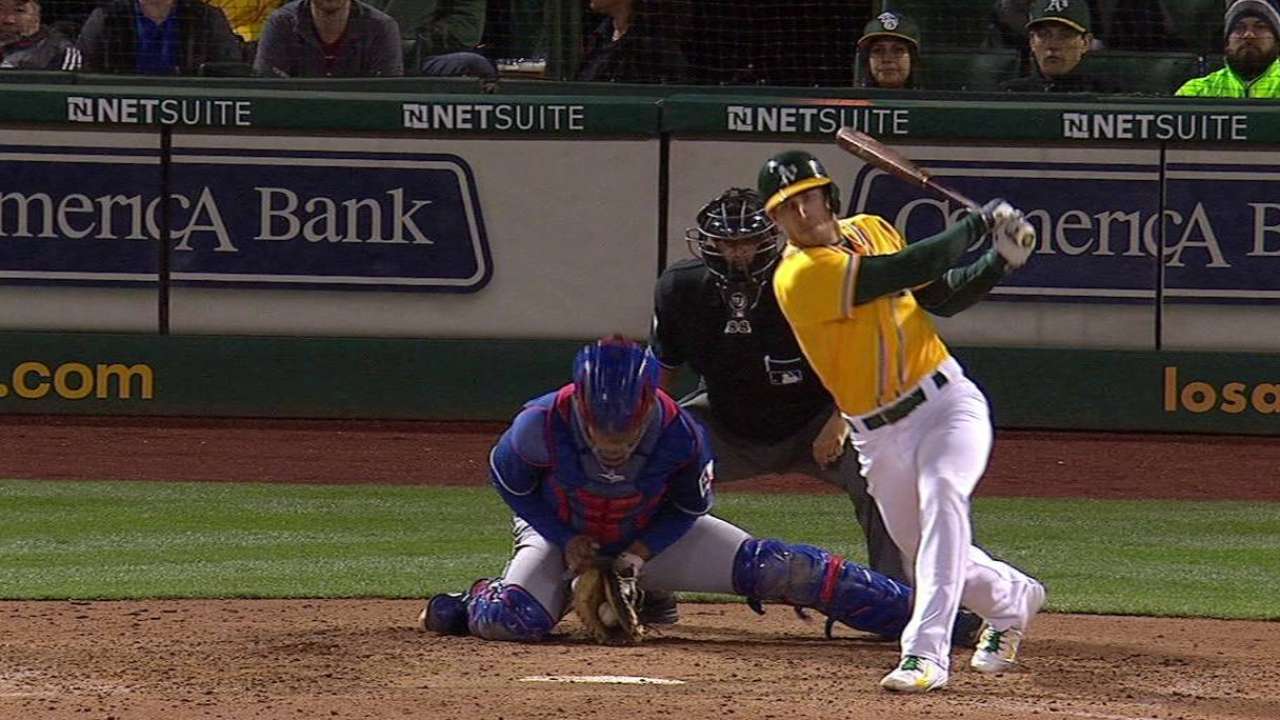 OAKLAND -- Jeff Banister earned his first win as Rangers manager. His reward was the lineup card and the traditional Rangers beer shower in a boisterous clubhouse.
"It was a fantastic night for the Texas Rangers to get that one out of the way," Banister said after a 3-1 victory over the Athletics on Tuesday night.
He also learned about the time-honored clubhouse tradition by the Rangers in big moments.
"We got him pretty good," shortstop Elvis Andrus said. "His first win as a manager, and there are a lot more coming up."
It was a memorable night for Banister and rookie reliever Keone Kela. Kela made his Major League debut, and it is something he will remember the rest of his life. When he does, he will be able to smile rather than cringe.
Kela, on the verge of letting a two-run lead get away, escaped at the last moment in the seventh by getting an inning-ending grounder for a double play. That was the pivotal moment of the game. Kela's outing could be described as 22 pitches of delicious baseball tension.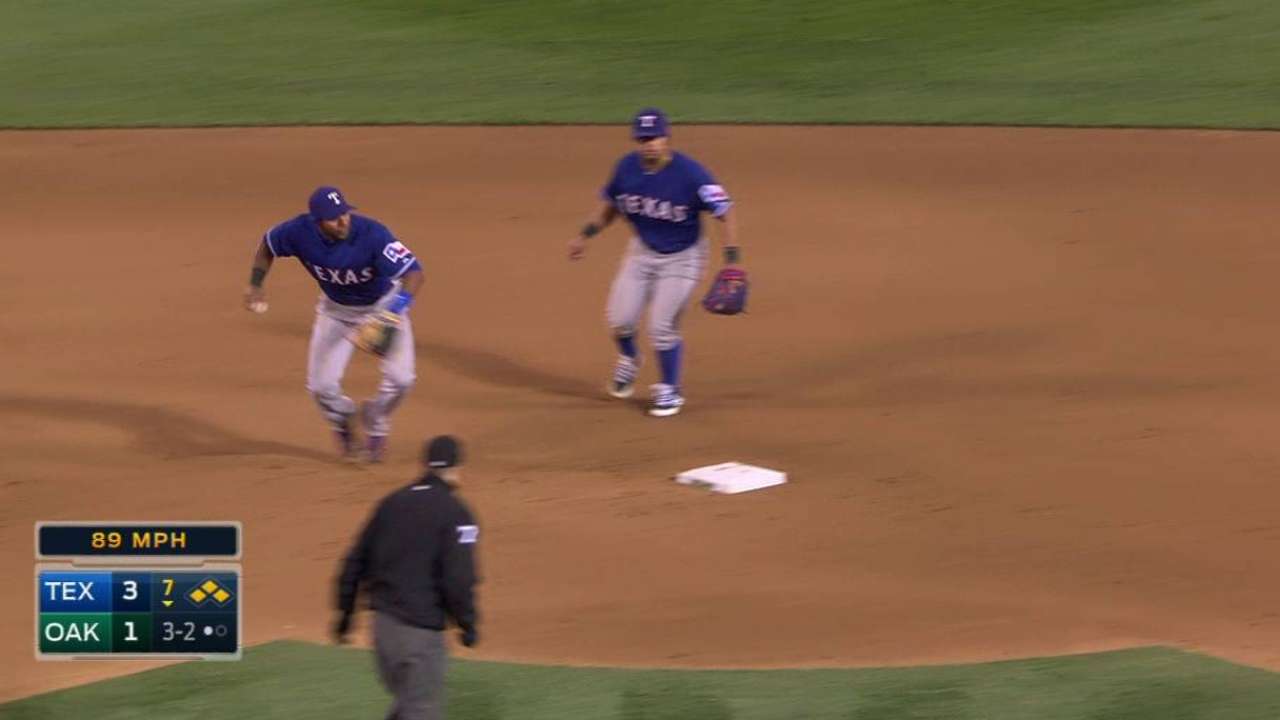 "I enjoyed it," Kela said. "It was a great experience. I'd be lying if I said I wasn't nervous. I wasn't even conscious of the magnitude of the moment. I was so focused on what I needed to do and I was able to get out of it. It was a great experience."
Kela entered the game after starter Colby Lewis had held the Athletics to one run over six innings. With top setup relievers Tanner Scheppers and Kyuji Fujikawa beginning the season on the disabled list, Banister had to take his chances with Kela in the seventh and Shawn Tolleson in the eighth in order to get to closer Neftali Feliz.
Kela started the inning by giving up a single to Billy Butler and then walked Ike Davis. That prompted a mound visit from pitching coach Mike Maddux and Kela responded by striking out Brett Lawrie on three straight curve balls.
But the tension kept ratcheting up as Stephen Vogt lined a single to right. Butler had to stop at third, leaving the bases loaded.
"It was exciting to watch him," Andrus said. "It was not the best situation to make your Major League debut. But he didn't get scared. He kept attacking."
That brought up Marcus Semien, who worked the count full and then fouled off a 94-mph fastball. Kela threw one more pitch -- a changeup -- and Semien rolled it up the middle. Andrus fielded the ball near second, stepped on the bag and fired to first for the inning-ending double play.
"He was excited and he was jumpy, making his Major League debut," catcher Carlos Corporan said. "He was jumping around a lot. I tried to calm him down and he got focused. A great changeup for a ground-ball double play … that's pretty good for a rookie."
Tolleson took over the eighth and had a much easier time, retiring the side in order and setting up the ninth for Feliz. He pitched a scoreless ninth to earn his first save of the season and Banister's first career win.
Kela only got a hold out of it. But he and Banister have a memory of a lifetime.
T.R. Sullivan is a reporter for MLB.com. Read his blog, Postcards from Elysian Fields, and follow him on Twitter @Sullivan_Ranger. This story was not subject to the approval of Major League Baseball or its clubs.