Yount shares favorite Uecker story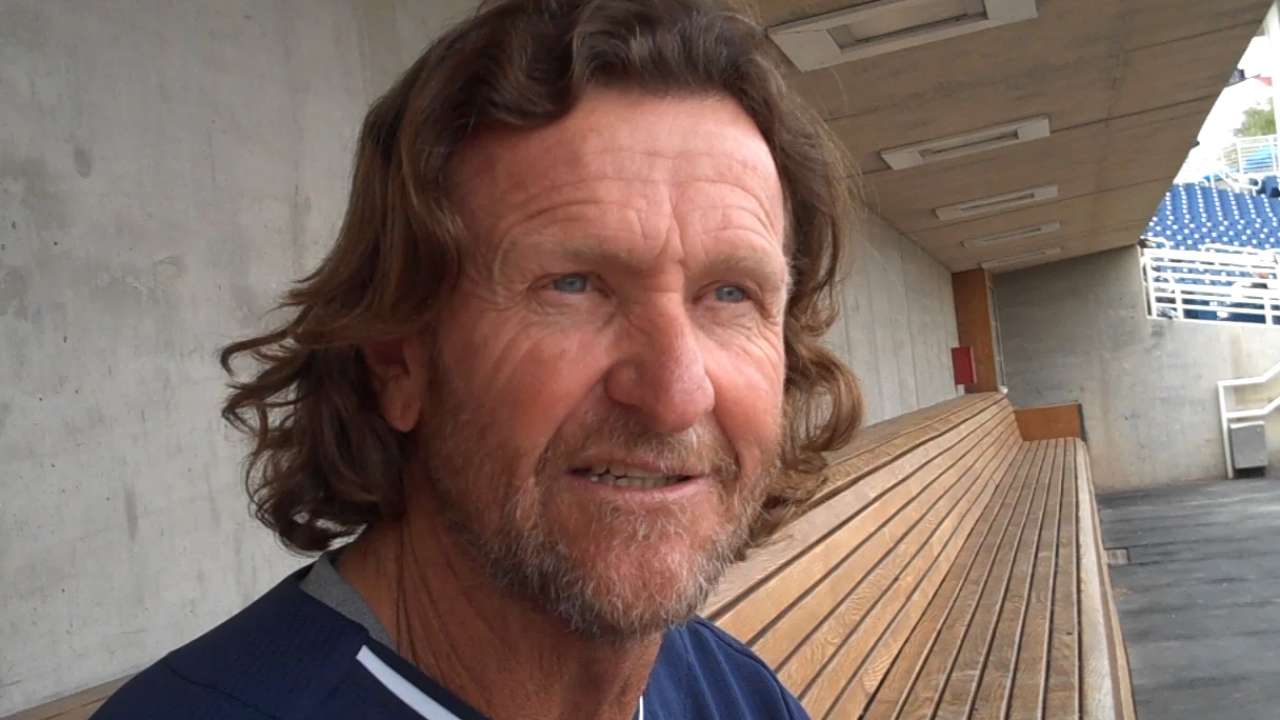 Hey Robin Yount, what is your favorite Bob Uecker story?
"I can give the clean version of one when we were all in Detroit," Yount said. "We were at a greasy spoon, a little sandwich joint, after hours, on the way back to the hotel one night. Half the team was there. A lot of times, we did things as a team, even off the field. This was probably the late '70s. At this particular restaurant, we all ordered sandwiches to go, because the hotel was a couple of blocks from the restaurant we were at.
"Ueck was there and six or eight players, and he told us all to line up as we left the restaurant. We weren't quite sure what he was talking about, but he meant, 'Line up, we're marching back to the hotel,' and he was the [grand marshal] to lead this march back to the hotel. So he's calling cadence with six or eight of us in line, and we're literally marching down the middle of a pretty big street, but at this time there wasn't a lot of traffic.
"So as we're marching down the middle of this street and he's calling cadence, a police car pulls up next to us. The police office rolls down his window and says, 'What are you guys doing?'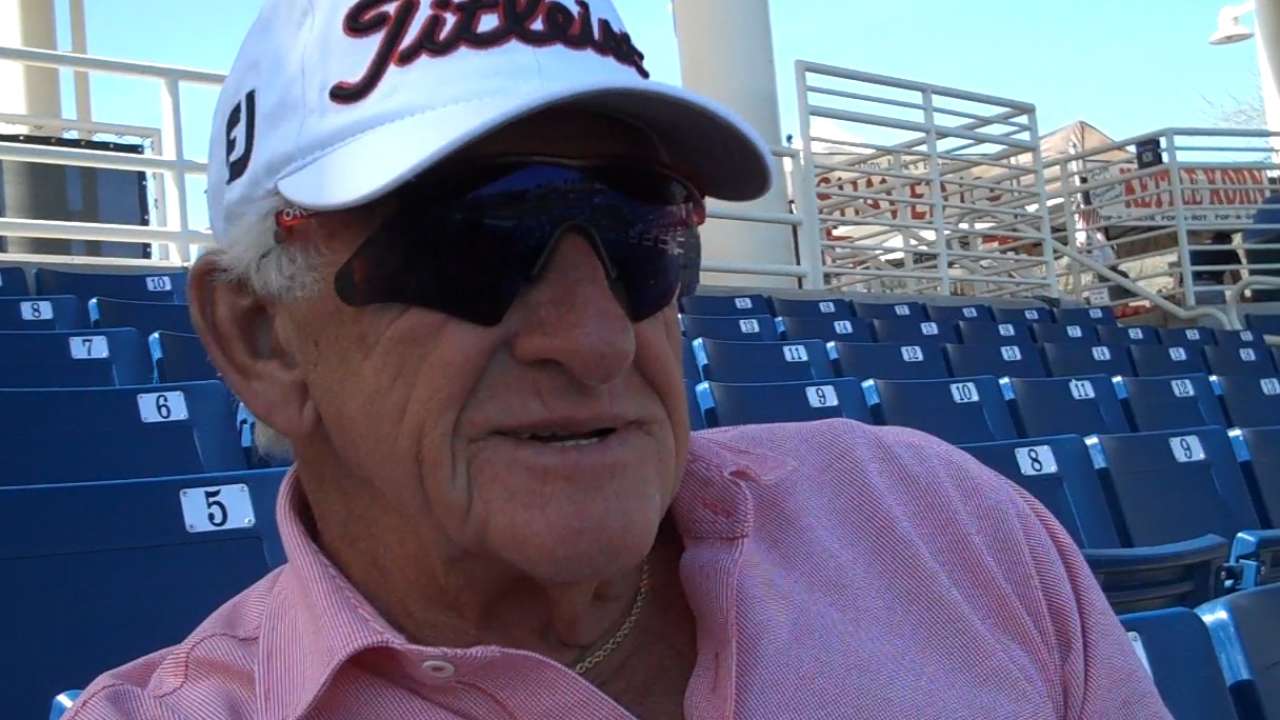 "Ueck looks in the window with a straight face and says, 'Marchin'. What's it look like?'
"The police officer kind of sat back and said, 'Wait, aren't you Bob Uecker?'
"He says, 'Yes I am. And get in line!'
"So there happens to be a second officer in the same car, there's two guys. The police officer pulls the car over to the side of the street, they both get out. One police officer gets at the front of the line, another police officer gets to the back of the line, and we continue to march another block and a half down to the hotel. I'm thinking, 'OK. Only Bob Uecker can get away with this.'
"So we get to the hotel and it's a turnstile door. At the turnstile, one police officer stands on one side of the door, the other officer stands on the other side of the door, and as each player walks through, we salute each other, and go in and right up to our rooms.
"I don't think a lot of people can pull that off, other than Bob Uecker."
Adam McCalvy is a reporter for MLB.com. Read his blog, Brew Beat, and follow him on Twitter at @AdamMcCalvy. This story was not subject to the approval of Major League Baseball or its clubs.