Solid Wood welcomes rare run support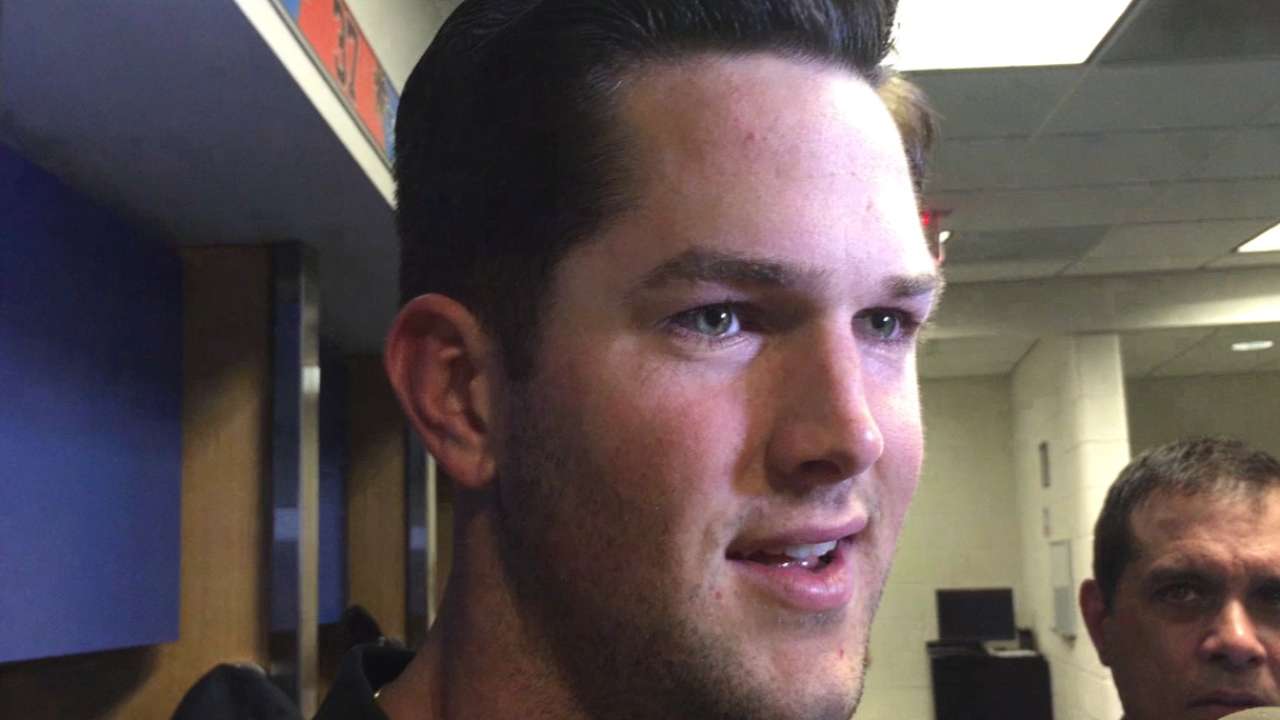 MIAMI -- Given the scarcity of run support he received last year, Alex Wood had no problem waiting as the Braves tallied seven first-inning runs before he threw his first pitch during Tuesday night's 12-2 win over the Marlins.
"That wasn't what I was expecting, so to speak," Wood said. "It was 40-45 minutes before I even threw a first pitch. I even got [a plate appearance] before I got out there. But any time they want to do that, I'm definitely all right with it."
After throwing his final warmup pitch in the bullpen at 7:07 p.m. ET, Wood delivered his first pitch of the season around 7:50 p.m. The approximate 43-minute wait seemed to have an effect, as the young southpaw loaded the bases before recording his first out. But he escaped the threat unscathed, courtesy of a Michael Morse strikeout and Martin Prado's double-play groundout.
"I almost got into some trouble there in the first," Wood said. "But I was able to make some pitches and get that big double play to Prado. Overall it was good. Any time you get a [win], it's always good."
This certainly had to feel like a pretty easy win for Wood, who averaged 3.15 runs of support last year -- the third-lowest mark among all National League pitchers. The Braves scored two runs or fewer while he was the pitcher of record in eight of his final 11 starts last year.
Wood told pitching coach Roger McDowell he felt almost "too strong" after experiencing the long wait during the first inning. Still, he proved effective enough to hold the Marlins scoreless until they tallied a pair of fifth-inning runs with the help of Donovan Solano's triple.
Because Wood had the long delay and his club held a five-run advantage, Braves manager Fredi Gonzalez opted to pull his starter after he totaled 85 pitches through five innings.
"I thought I almost felt too good," Wood said. "I was a little sporadic, but I competed and felt like I made some good pitches. When [Gonzalez] told me I was done, I was like, 'Really, five and dive with the first one out?' But we had a good lead at the time."
Mark Bowman is a reporter for MLB.com. This story was not subject to the approval of Major League Baseball or its clubs.