Class A Wisconsin loaded with prospects
Four of top eight players in Brewers' system to open season with club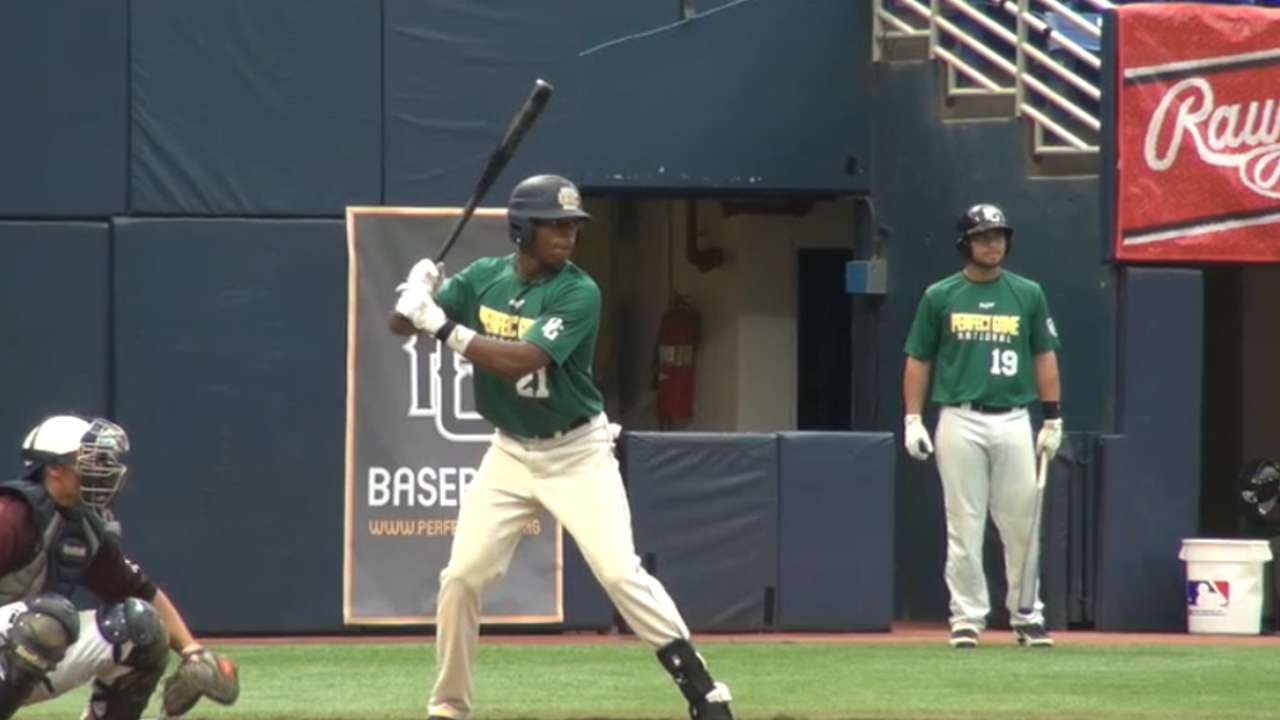 MILWAUKEE -- Four of the first eight players on MLBPipeline.com's list of the top Brewers prospects will begin the season 90 miles north of Milwaukee at Class A Wisconsin, including the team's top pick from the 2013 First-Year Player Draft and its top three picks from last year.
The group includes pitcher Devin Williams (ranked No. 7), who was selected in the second round of the 2013 Draft -- when the Brewers forfeited their first-round pick to sign Kyle Lohse -- plus eighth-ranked pitcher Kodi Medeiros (first round in 2014, 12th overall), fifth-ranked shortstop Jake Gatewood (competitive balance round A in '14, 41st overall) and third-ranked center fielder Monte Harrison (second round in '14).
Williams is 20 years old. Gatewood and Harrison are 19. Medeiros won't turn 19 until May 25.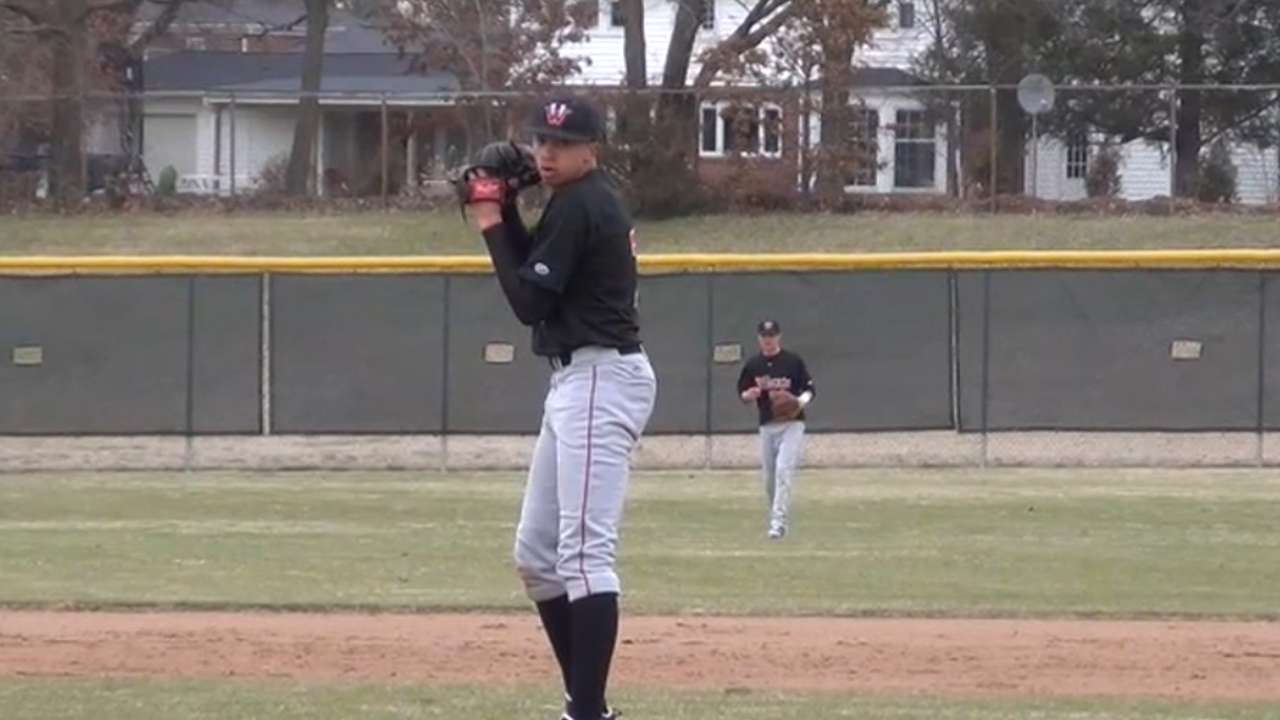 "We think they're ready," assistant general manager Gord Ash said. "We think they need to be accelerated a little. If they are slow to acclimate, we can always bring them back [down to rookie ball] in June, but that's certainly not the plan. Based on what our people saw in Spring Training, these guys can handle it."
Williams experienced what Ash characterized as mild right elbow tenderness during Spring Training, but he is healthy now and not expected to miss any starts. The team begins its season on Thursday on the road.
Also on the Timber Rattlers' youthful roster are first baseman David Denson (No. 21 on the Brewers' prospect list) and the Brewers' second selection from the 2013 Draft, 19-year-old third baseman Tucker Neuhaus.
One of last season's Timber Rattlers, right fielder Michael Ratterree, will spend the first two weeks of Class A Advanced Brevard County's season on the disabled list, Ash said. He suffered a slight right wrist fracture on a hit-by-pitch in Spring Training.
Adam McCalvy is a reporter for MLB.com. Follow him on Twitter at @AdamMcCalvy. This story was not subject to the approval of Major League Baseball or its clubs.