Parker looking sharp in Tommy John rehab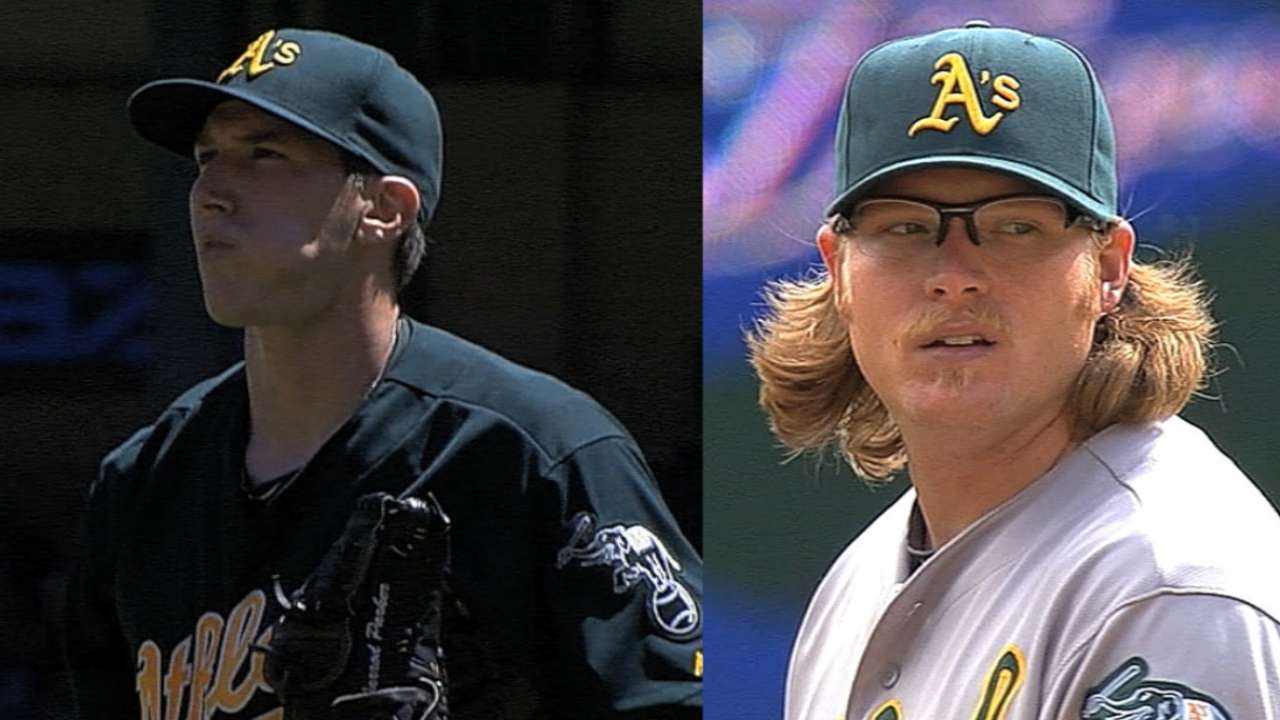 OAKLAND -- Right-hander Jarrod Parker continues to glide through Tommy John rehab.
The A's pitcher threw a pair of 15-pitch innings in a simulated game at the Coliseum on Tuesday, and "he looked fantastic," according to outfielder Josh Reddick, who flied out in each of his three at-bats against Parker.
"I lost," Reddick joked.
"He looked really good," the outfielder continued. "Had a lot of movement on the curveball, changeup. His ticker was moving a lot with good velo. He had great command of everything. It was different to see him back out there on the mound. It feels like it's been four years since we've seen him."
"If you didn't know the difference," said manager Bob Melvin, "you'd think he was pitching in a real game."
That's exactly how Parker has treated these simulated scenarios.
"To move my fastball around, whether it's up or down, I just want to be aggressive with it," he said. "You can get away with a lot more being aggressive and committing to pitches and having that conviction and that mindset."
Parker, who underwent his second Tommy John surgery last spring, will be extended to three 15-pitch innings on Monday in a simulated game in Arizona, as he continues to build upon and strengthen his stamina. He's still targeting a June return.
"Can't really look too far ahead in this process," said Parker. "There's not a day this past year that I haven't wanted to be out there, and I think that's what makes me do what I've been doing and put in the work."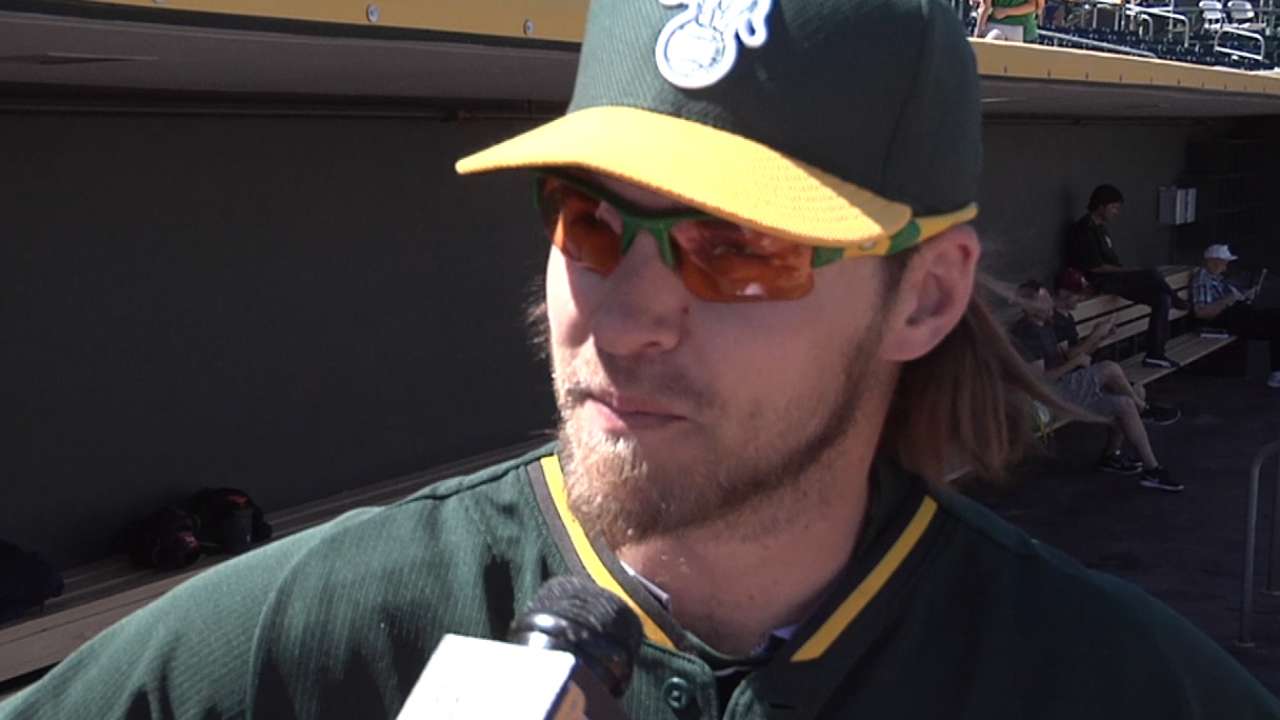 Notes: Reddick set for rehab game Thursday
• Reddick, expected to return from a right oblique strain Saturday, will drive to San Bernardino, Calif., on Wednesday in advance of his scheduled start with Class A Advanced Stockton on Thursday.
"It will be a good tuneup before Saturday comes around," said Reddick, who is pain-free. "The timing's still not 100 percent there, but everything's coming along well. I'm seeing pitches well, recognizing them, just not quite putting swings on them the way I want to yet."
• Closer Sean Doolittle said he will increase his throwing distance from 75 feet to 90 when he plays catch again Wednesday.
Jane Lee is a reporter for MLB.com. This story was not subject to the approval of Major League Baseball or its clubs.