LaRoche proudly opens baseball complex in hometown
White Sox first baseman invests more than $2.5M in Fort Scott, Kan., facility
FORT SCOTT, Kan. -- Adam LaRoche experienced his first Opening Day as part of the White Sox on Monday, and even with a 10-1 loss to the Royals at Kauffman Stadium, it was a special experience for the 35-year-old designated hitter.
On Tuesday, among countless friends and family members in his hometown of Fort Scott, Kan., LaRoche topped that moment as part of Opening Day for the LaRoche Baseball Complex-Dave Regan Stadium. The first game for the Fort Scott Tigers against the Louisburg Wildcats in this state-of-the-art facility represented the culmination of a dream LaRoche had five years ago.
It also represented a more than $2.5 million commitment from LaRoche as an investment to the community where he proudly lives with his wife, Jennifer, and children, Drake and Montana, who were with him Tuesday.
"I've been in a lot of Opening Days. This would be one that I never forget. This beats it personally," said LaRoche, referring to Tuesday's complex opening. "Mainly just because I got to see this place when it was a pile of dirt back two years ago, and watching through the whole process."
"I'm overwhelmed with pride in Adam," said Josh Regan, the Fort Scott head baseball coach and LaRoche's cousin and closest friend. "Just what he's done here and the investment he's made in this community and our kids. He's provided these boys an opportunity that they would never otherwise have."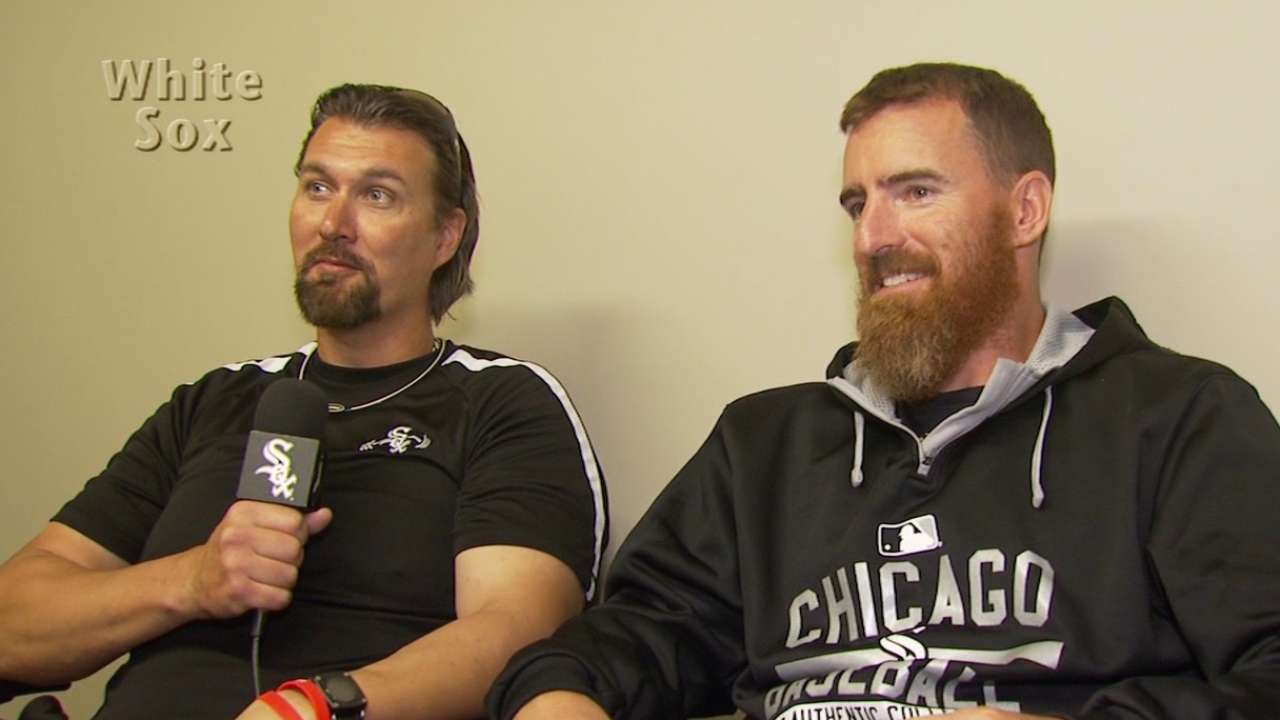 This stadium was named after LaRoche's uncle, who passed away in 2003. Dave Regan thought the world of Adam, according to Josh. LaRoche said it was important to recognize his late uncle, whom he described as a second father, because of what he did off the field as much as he accomplished on the field.
"He was one of those special guys that would give you the shirt off of his back," said LaRoche of his uncle. "I saw it over and over again. He was one of my mentors."
With a seating capacity of 1,200, but room for up to 3,500 with the grassy berm areas around the field, bigger visions exist beyond the high school team's home. The complex could host concerts, not to mention a state baseball tournament.
"It could be a game changer for our community," Regan said. "Adam is just a special guy and he did it for all the right reasons."
LaRoche received the deserved plaudits Tuesday, including his retired jersey No. 17 being permanently displayed down the left-field line, near the indoor batting cages and locker rooms. The humble LaRoche quickly spread around the credit, including to Dick Robertson, who lived at LaRoche's ranch for the past year and was the contractor in charge of making the vision a reality.
Even Duck Dynasty's Willie Robertson, LaRoche's friend and business partner in their "Buck Commander" show, made the trip from Louisiana for this special day.
"People here love him and really appreciate the whole LaRoche family," said Robertson of LaRoche, whose 93-year-old grandmother threw out the first pitch. "All of them are such good people."
"Many people are going to benefit for years to come," said Fort Scott High School assistant principal Jeff DeLaTorre, whose son, Kaleb, plays shortstop on the team. "It's something they're definitely proud of and happy they're able to do this for our community."
Scott Merkin is a reporter for MLB.com. Read his blog, Merk's Works, and follow him on Twitter @scottmerkin. This story was not subject to the approval of Major League Baseball or its clubs.