MLB an adjustment, but Kang is game
Pitch speed, size of crowds among different dynamics for Bucs' new infielder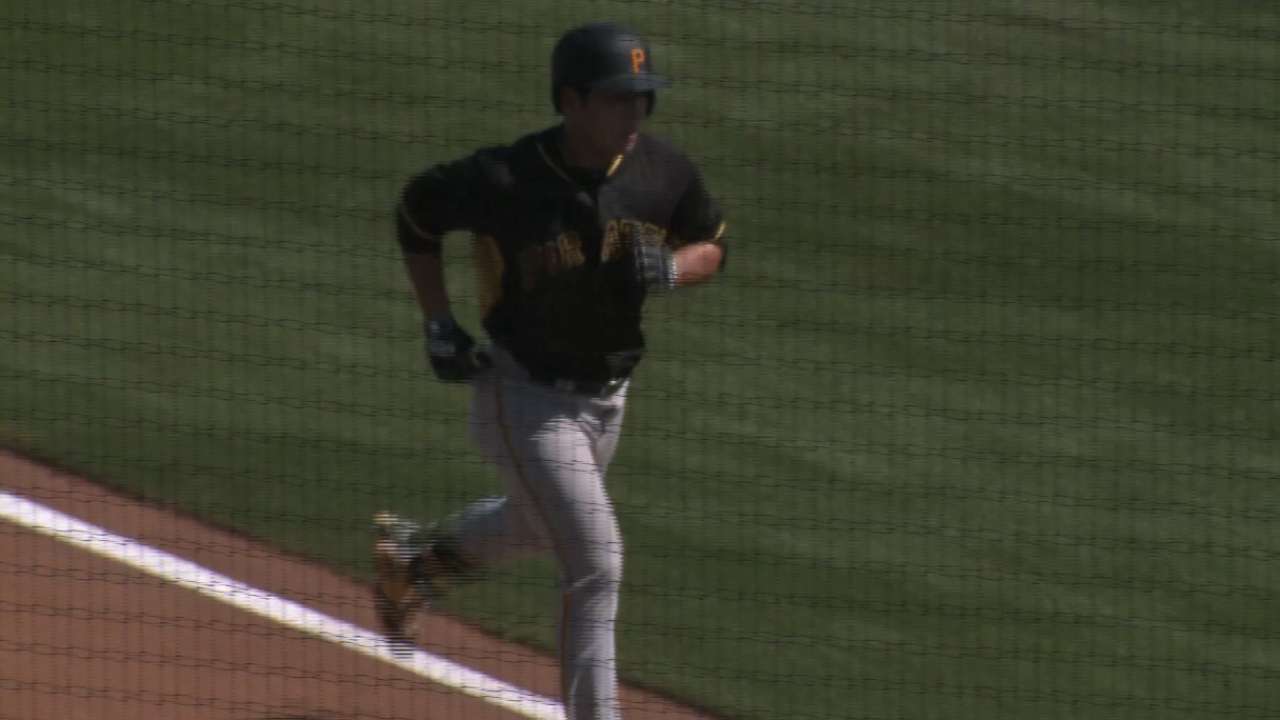 CINCINNATI -- The Pirates' buzzwords for 2015 -- more a mindset than a slogan -- are "and then some." That pretty much sums up Jung Ho Kang's first Major League experiences, and his first Opening Day.
Big league pitchers throw hard ... and then some.
"The number one difference is their velocity," Kang said, comparing the pitchers he saw in Florida to the ones on which he feasted in Korea. "Much faster."
Great American Ball Park's Opening Day crowd on Monday was big and loud ... and then some.
"Many more people. And more noise," said Kang, again drawing a comparison to inaugurals in the Korean Baseball Organization. "For me, I felt the same thing -- excitement."
Well, there was one other very significant difference for Kang between openers on different hemispheres: There, he was in the spotlight. Here, he was on the bench, a spectator.
Speaking concisely, as usual, through interpreter H.K. Kim, Kang admitted to being anxious for his first regular-season game action. Rather than have the anticipation continue building for his debut, he feels he would benefit from getting that first one out of the way.
After being the go-to guy in the first couple weeks of camp, due to his pioneering efforts to become the first position player to make the jump from KBO to MLB, Kang's Spring Training was quiet, by choice.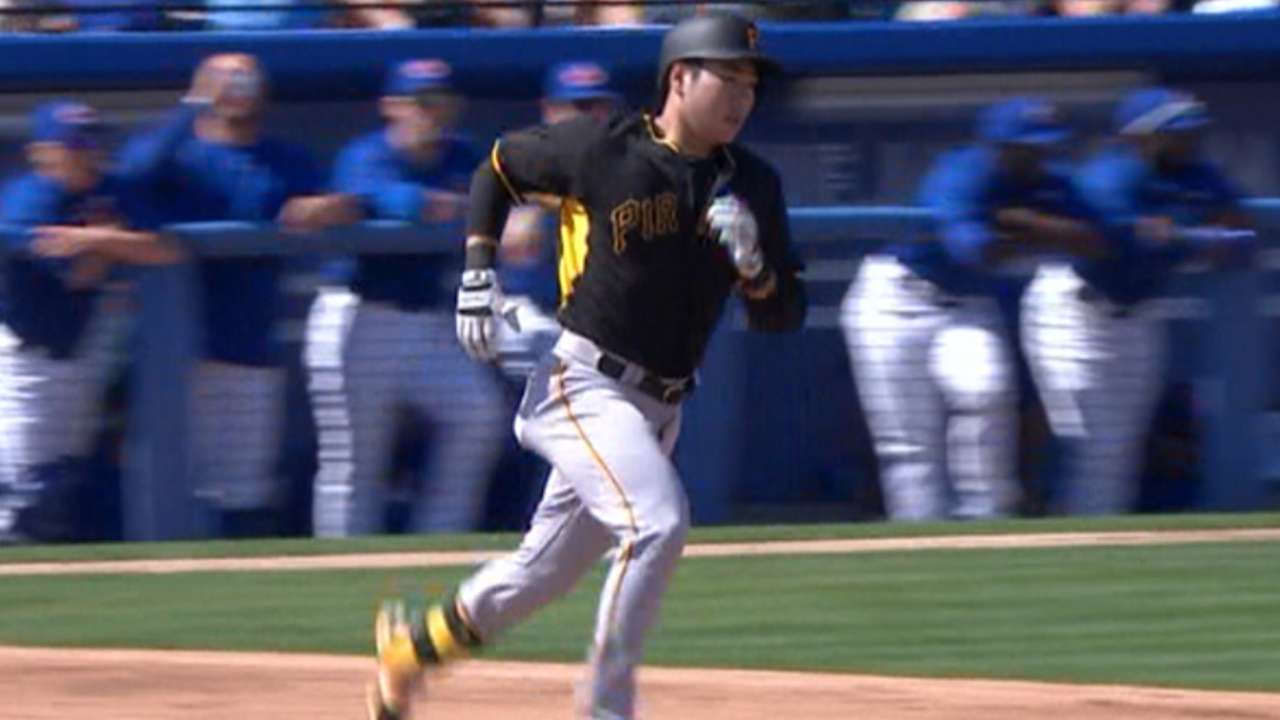 Stuck on the Grapefruit League interstate in mid-March with an average in the .100s, he declared a moratorium on further preseason media contact -- for reasons he explained on Opening Day.
"I want to apologize for not talking to you, but what I was trying to accomplish was really focus on baseball and the new culture and everything," said Kang, who didn't own up to feeling frustrated. "No, because it was just part of the process, getting used to Major League pitchers, their velocity and different style."
In his final seven preseason games, Kang went 6-for-18 (.333). More significantly, as a possible indication of adjusting to those differences, he had only six strikeouts in those last 18 at-bats, compared to 10 in the previous 19.
And how is the other project, learning English, going?
"No problem," said Kang, without the interpreter. Must be going well, then.
Touching all the bases
• First: Pedro Alvarez was the seventh straight different Opening Day first baseman for the Bucs, whose last repeater at the position was Adam LaRoche (2007-09).
• Second: Conversely, the Pirates' Opening Day constant: Andrew McCutchen, with six consecutive starts in center.
• Third: McCutchen's home run on Monday was the 133rd by the Pirates in Great American Ball Park. For the moment, that ties them with the Cubs for the most by a visiting team since it opened in 2003.
• Home: MLB set new Spring Training attendance records with a total of 4,034,708 and a per-game average of 8,388. The Bucs definitely made their contribution: For the first time, they cracked the 100,000 mark at McKechnie Field.
Tom Singer is a reporter for MLB.com and writes an MLBlog Change for a Nickel. Follow him on Twitter @Tom_Singer. This story was not subject to the approval of Major League Baseball or its clubs.