Rua, Smolinski bonded by mutual dream
Outfielders cultivated friendship while competing for spot on Rangers
OAKLAND -- Competition did not tear apart the friendship between Ryan Rua and Jake Smolinski. It only brought the two Rangers outfielders closer together.
"We never talk about it," Smolinski said. "We understand the situation. All we can do is play our best. We can't control the decisions being made. We don't let that affect our friendship. We go about our business and let them make the decisions."
Rua and Smolinski were the survivors of the Rangers' cattle call competition in the outfield this spring. They celebrated with a steak dinner at the team hotel on Saturday night after the Rangers arrived in San Francisco. It's not the first time they have dined together.
"We're good friends," Rua said. "I got to know him a lot at the beginning of last year in Frisco. I hadn't met him before. We do everything together, have dinner together, hang out.
"He is kind of quiet, but when you get to know him, he opens up. He's a good guy. He is a Midwest guy like me, so we get along pretty well."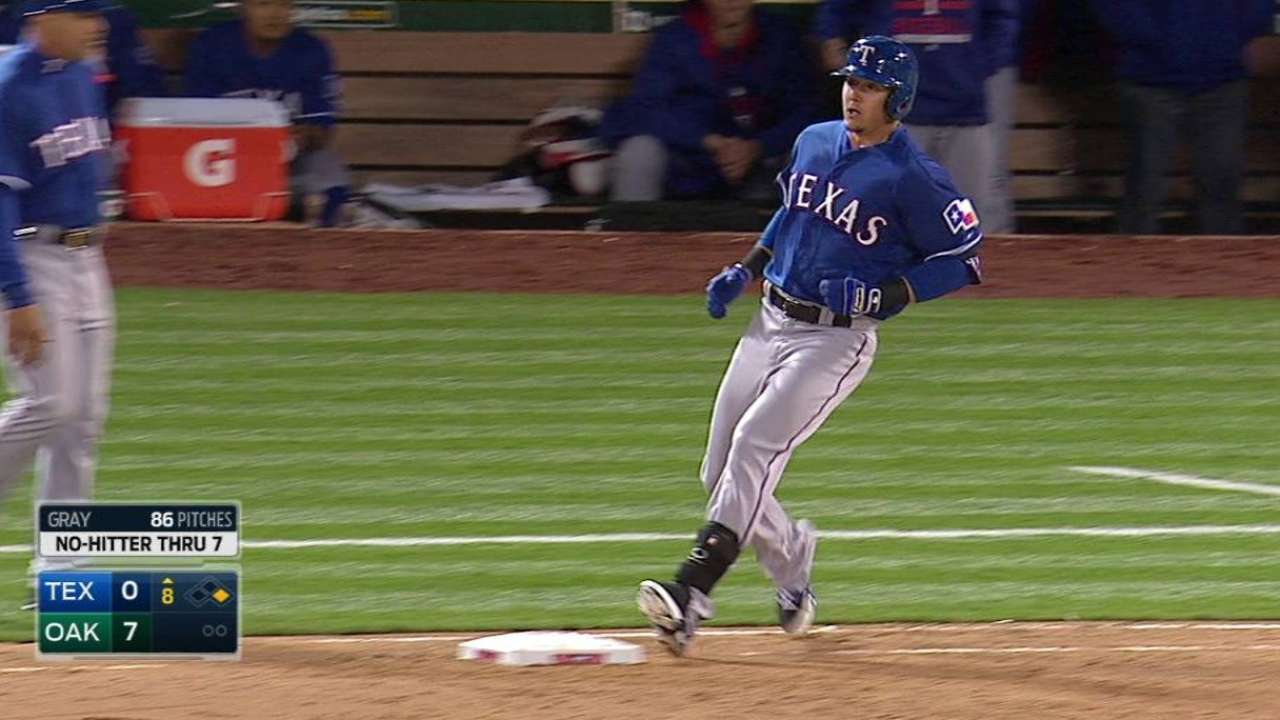 Smolinski is from Rockford, Ill. He was born there, played high school at Boylan Catholic and still makes his home in an economically struggling town that epitomizes America's Rust Belt.
Rua was born, raised and still lives in Amherst, Ohio, just to the west of Cleveland. The Sandstone Capital of the World is still growing, and President Barack Obama stopped off at Ziggy's -- the local watering hole -- during his 2012 campaign.
"We both have the same kind of style, the Midwestern mentality," Smolinski said. "I guess we were raised that way. We are both pretty quiet, go about our business and not cause any trouble."
Smolinski was a second-round pick out of high school by the Nationals in the 2007 First-Year Player Draft. He was traded to the Marlins a year later. Smolinski had to grind it out through the Minors, never putting up spectacular numbers and spending the equivalent of three full seasons in Double-A.
Rua was a 17th-round pick by the Rangers in 2011 out of Lake Erie College in Painesville, Ohio. Success stories for players picked that late are rare, but the Rangers have been unusually lucky in the 17th round. That's where they found Ian Kinsler and Mitch Moreland.
Rua popped up on the prospect rankings in 2012, when he hit 32 home runs in the Minor Leagues -- 29 at Class A Hickory and three more at Frisco. He kept on hitting well at Frisco at the start of the 2014 season.
That's where he met Smolinski, who had signed with the Rangers as a Minor League free agent. Both got off to a strong start, as Smolinski was starting to show power that had eluded him to that point. Because of Texas' many injury problems, they both found their way to Triple-A Round Rock, and then to Arlington.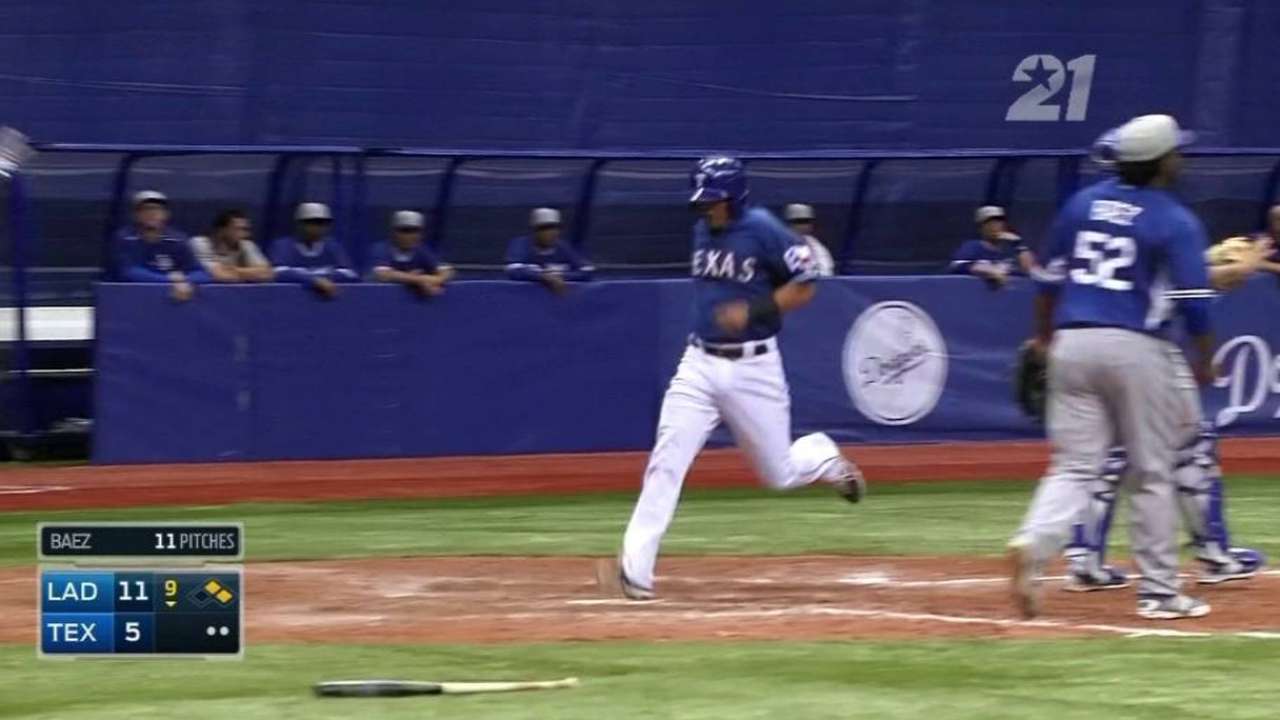 The Rangers' situation was dire, and both players rose to the occasion. Smolinski hit .349 in 24 games despite missing almost two months with a broken foot, while Rua hit .295 in 28 games. Meanwhile, the friendship that had started in Frisco cemented itself in Arlington.
"We had a good team and a good group of guys," Smolinski said. "We were winning and both doing well. We have always been close, but we are probably closer after what we experienced in Spring Training, and now being here."
This spring, the Rangers had a dozen candidates of all shapes and sizes competing for the left-field job. Rua emerged victorious, but Smolinski earned the silver medal by being picked as the fourth outfielder.
Is Smolinski openly coveting his friend's job?
"He hasn't told me yet," Rua joked.
"It's the same situation as Spring Training," Smolinski said. "We're both focused on helping the team. We're not getting caught up in who's playing where. We're pulling for each other."
T.R. Sullivan is a reporter for MLB.com. Read his blog, Postcards from Elysian Fields, and follow him on Twitter @Sullivan_Ranger. This story was not subject to the approval of Major League Baseball or its clubs.