What to watch for in today's games
Latos debuts for hometown Marlins; quartet of West contenders clash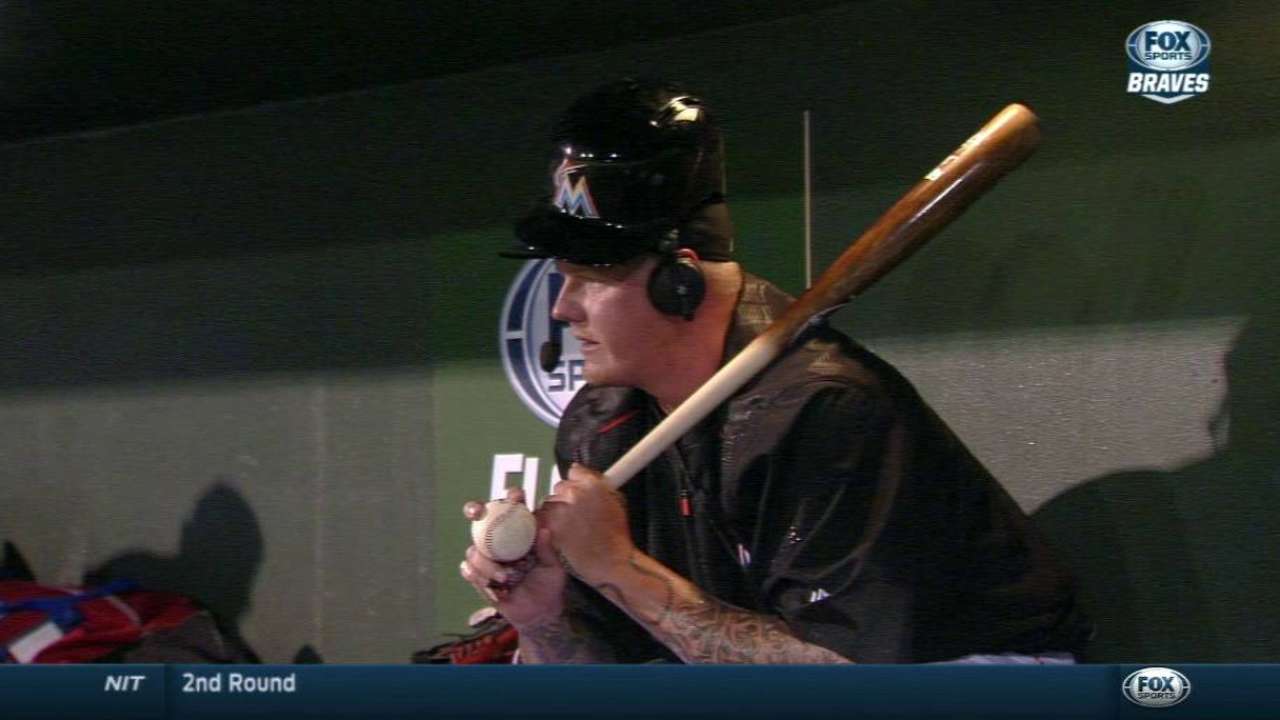 The dust has settled after Opening Day, and teams are ready to get the ball rolling. There are eight games slated for Tuesday.
Here are five things to watch for:
• Mat Latos makes his Marlins debut: ATL @ MIA, 7:10 p.m. ET
After a December deal sent him from the Reds to the Marlins, Latos will make his first Miami start long after attending the franchise's inaugural game as a kid in 1993. The right-hander is coming off an injury-plagued season that saw him make just 16 starts, and he'll have his work cut out for him against Braves left-hander Alex Wood.
• Contenders duel out West: SD @ LAD, 10:10 p.m. ET; LAA @ SEA, 10:10 p.m. ET
Many believe this is how the (National League and American League) West will be won, with these important showdowns between the likes of the Padres, Dodgers, Angels and Mariners. L.A. and Seattle got the best of their counterparts on Opening Day, but there's plenty of baseball ahead for these division rivals. C.J. Wilson faces off against James Paxton in Seattle, and Tyson Ross goes up against Zack Greinke in Los Angeles.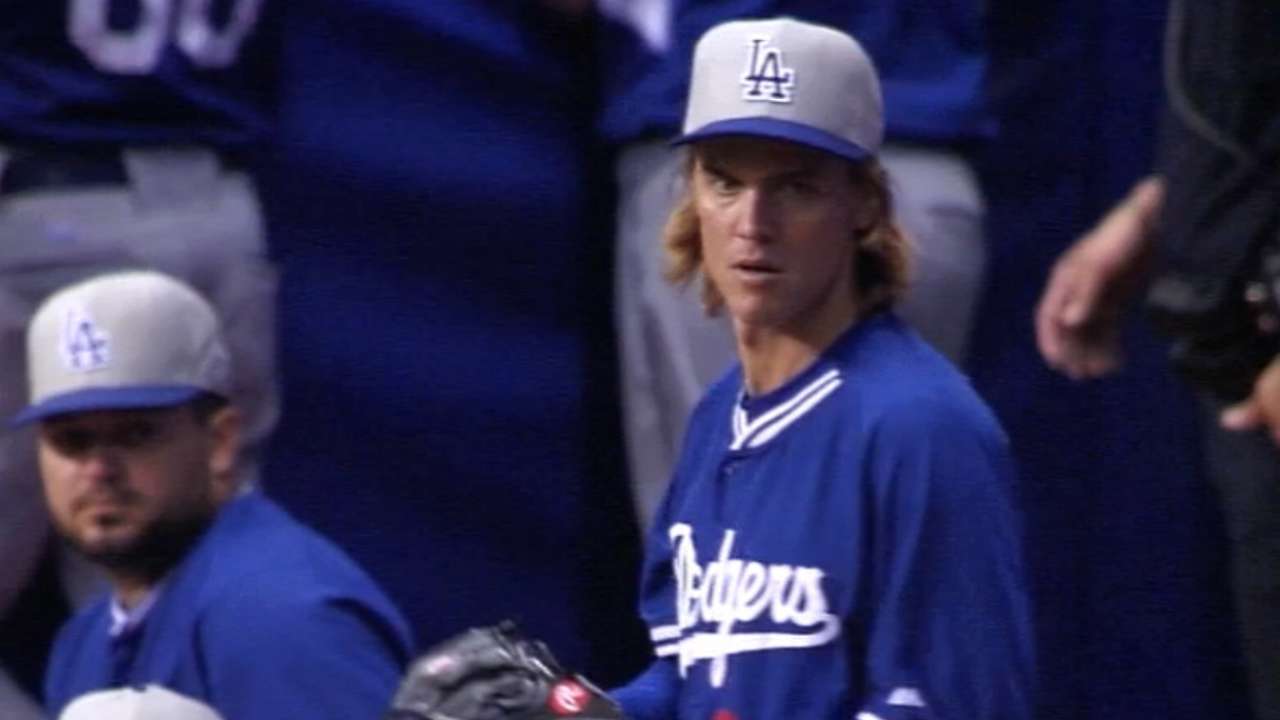 • Prolonged power?: COL @ MIL, 8:10 p.m. ET; TEX @ OAK, 10:05 p.m. ET
Two of the greatest offensive displays on Monday came from the Rockies and A's. Colorado outslugged the Brewers, 10-0, while Sonny Gray and the A's blanked the Rangers, 8-0. Can they keep it up in Game 2? The Rockies will contend with veteran Matt Garza, while the A's will be up against Colby Lewis, who is 8-4 with a 3.23 ERA in his career against Oakland.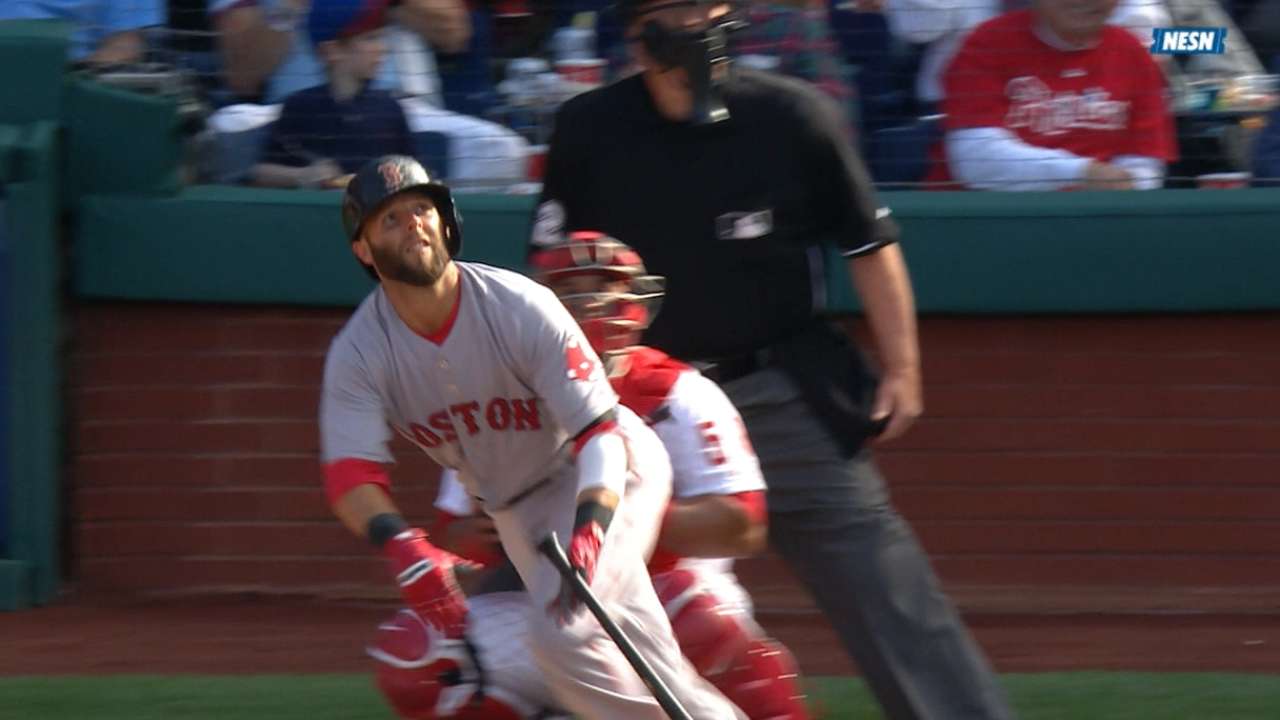 • Early hits leaders
Eleven Major Leaguers (the Dodgers' Adrian Gonzalez, Kansas City's Alex Rios, Boston's Dustin Pedroia, the Giants' Angel Pagan and Joe Panik, Colorado's Troy Tulowitzki and Nolan Arenado, Milwaukee's Adam Lind, Seattle's Seth Smith, Baltimore's Travis Snider and St. Louis' Jason Heyward) turned in three-hit games in their season debuts, and seven of those players' teams are back in action again on Tuesday. Who can stay hot?
Joey Nowak is a reporter for MLB.com. Follow him on Twitter at @joeynowak. This story was not subject to the approval of Major League Baseball or its clubs.