Reliever Gregg finds trouble in Reds debut
Righty allows game-tying homer to McCutchen in top of the eighth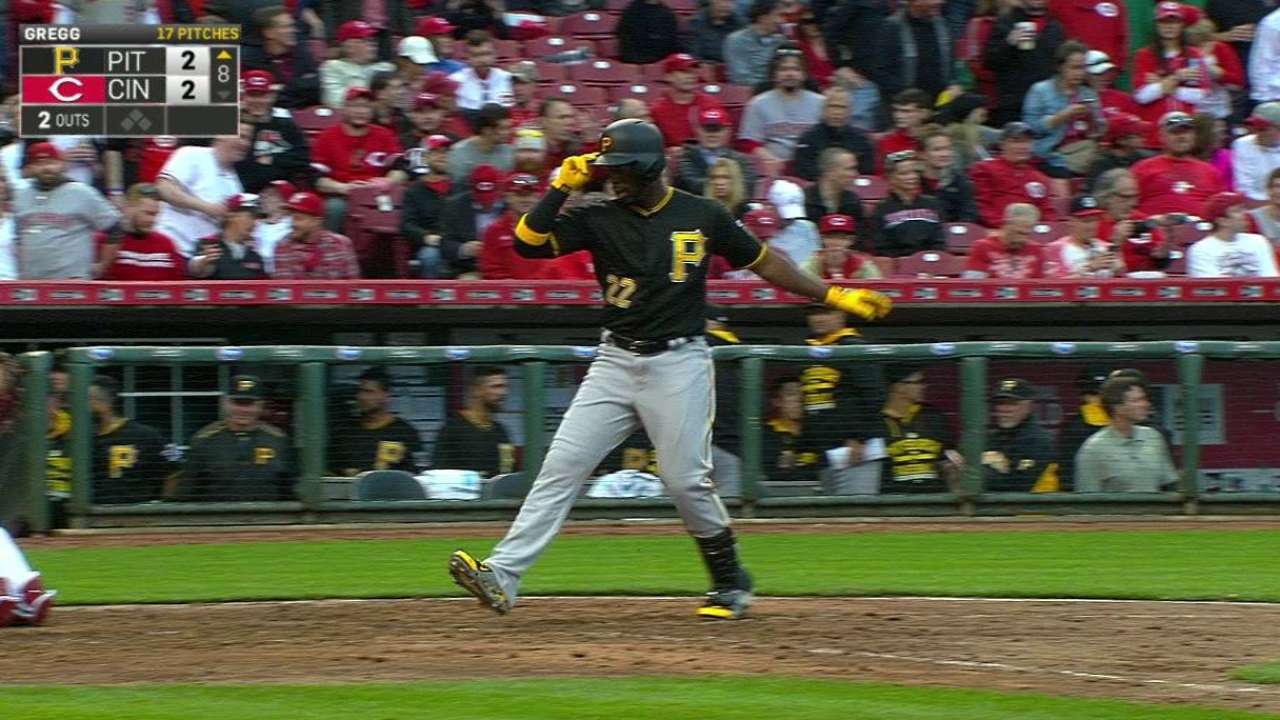 CINCINNATI -- With one of the best Reds bullpen combinations -- the "Nasty Boys" of Rob Dibble, Norm Charlton and Randy Myers -- on hand to take part in Opening Day, the current bullpen couldn't protect a lead vs. the Pirates.
Kevin Gregg, a free-agent signing in February, saw hard contact from all four batters he faced during his debut in the eighth inning. Gregg inherited a 2-0 lead from ace Johnny Cueto but lost it on Andrew McCutchen's game-tying two-run home run to center field. The Reds would go on to win the game, 5-2.
A non-roster player in camp, Gregg earned a spot on the club with a solid spring, but he gave up four runs and four hits in his final tuneup on Saturday vs. the Blue Jays. Manager Bryan Price didn't expect to get what he saw on Monday.
"I'm always surprised because you don't anticipate guys going in there and scuffling, but it's part of the game," Price said. "We're trying to define our bullpen [roles] as best as possible. The only way to do that is for these guys to go out and pitch."
Gregg started out against pinch-hitter Andrew Lambo and endured a 13-pitch duel with eight two-strike fouls -- including one that narrowly missed the right-field foul pole. It ended with a warning track drive to center field caught by Billy Hamilton.
Josh Harrison followed with a liner to left field that fell in front of Marlon Byrd. Gregory Polanco then hit a drive to left field that Byrd was able to run down with a nice leaping catch before the warning track. But McCutchen was next with a first-pitch homer to center field that tied the game.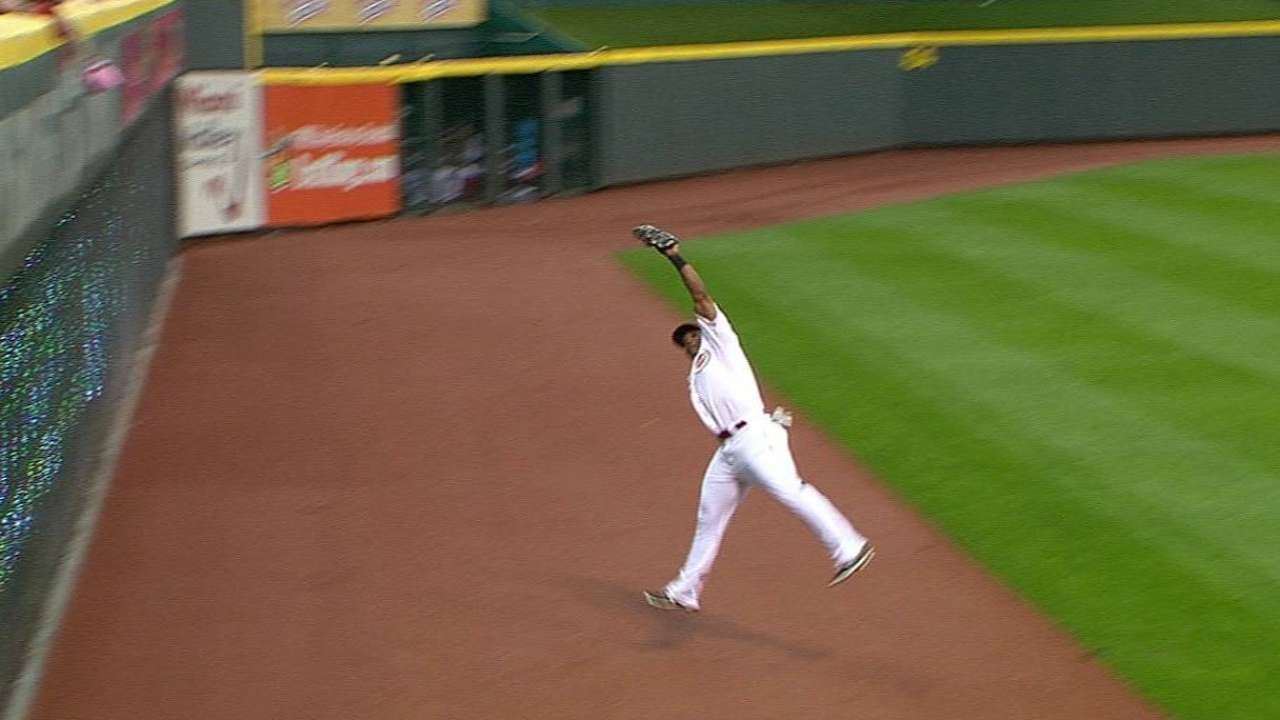 "If you go back and look at the location of the pitch, you'll see it wasn't located that bad. They were obviously jumping on my stuff early," Gregg said.
Manny Parra replaced Gregg and gave up a single to his one batter, Neil Walker. Jumbo Diaz finished the inning by striking out Starling Marte. The Reds bullpen' struggles were a big issue for the club in 2014, and the relievers will need to be better this season to help Cincinnati contend this year.
Gregg was picked up by Todd Frazier's three-run homer in the bottom of the eighth. Aroldis Chapman faced three batters and got the save, with two strikeouts.
"It was cool to see. The boys picked me up," Gregg said.
Mark Sheldon is a reporter for MLB.com. Read his blog, Mark My Word, and follow him on Twitter @m_sheldon. This story was not subject to the approval of Major League Baseball or its clubs.