Gritty win could turn tide for Mets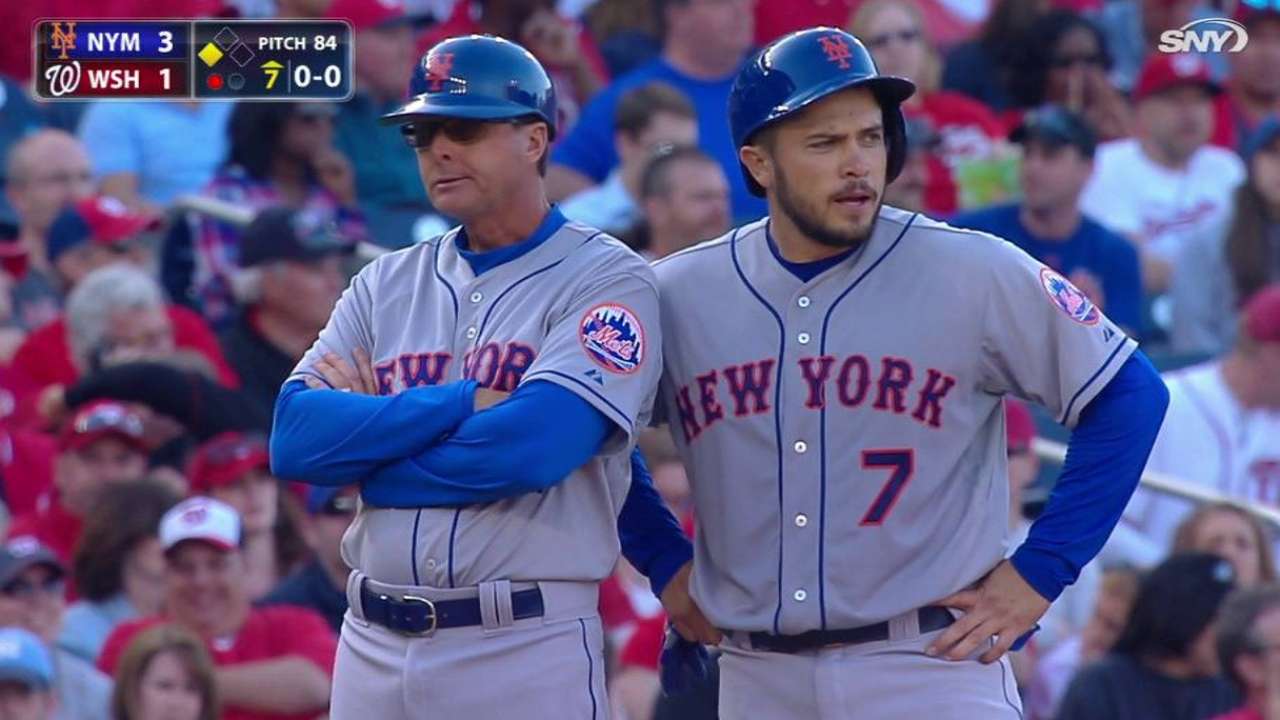 WASHINGTON -- No sooner had Major League Baseball's 2015 schedule been released than the Mets began embracing their Opening Day assignment in the District. These Mets spent all winter talking about how things were going to be different this summer, knowing fully well they had to go through Washington at some point. A team that finished 4-15 against the Nationals last year needed to be better.
So the Mets' 3-1 win over the Nats on Opening Day, flawed as it was, wound up being perfect in all the right ways. Taking advantage of multiple Nationals miscues and shrugging off a prominent injury of their own, the Mets managed to win a game that in past years they might have lost. And in doing so, they took a critical step toward changing their culture.
"First impressions are always important," general manager Sandy Alderson said after Monday's win.
A year ago, it was the Mets making mistakes and the Nationals taking advantage -- rarely the other way around. But the Mets on Monday parlayed two Ian Desmond errors into all three of their runs off Nats starter Max Scherzer, who did not allow an earned run. They watched as their own starting pitcher, Bartolo Colon, shrugged off a fourth-inning Bryce Harper homer as if nothing had happened. And then they asked Buddy Carlyle to save a game that should have belonged to regular closer Jenrry Mejia, whose right elbow began barking as he warmed in the bullpen.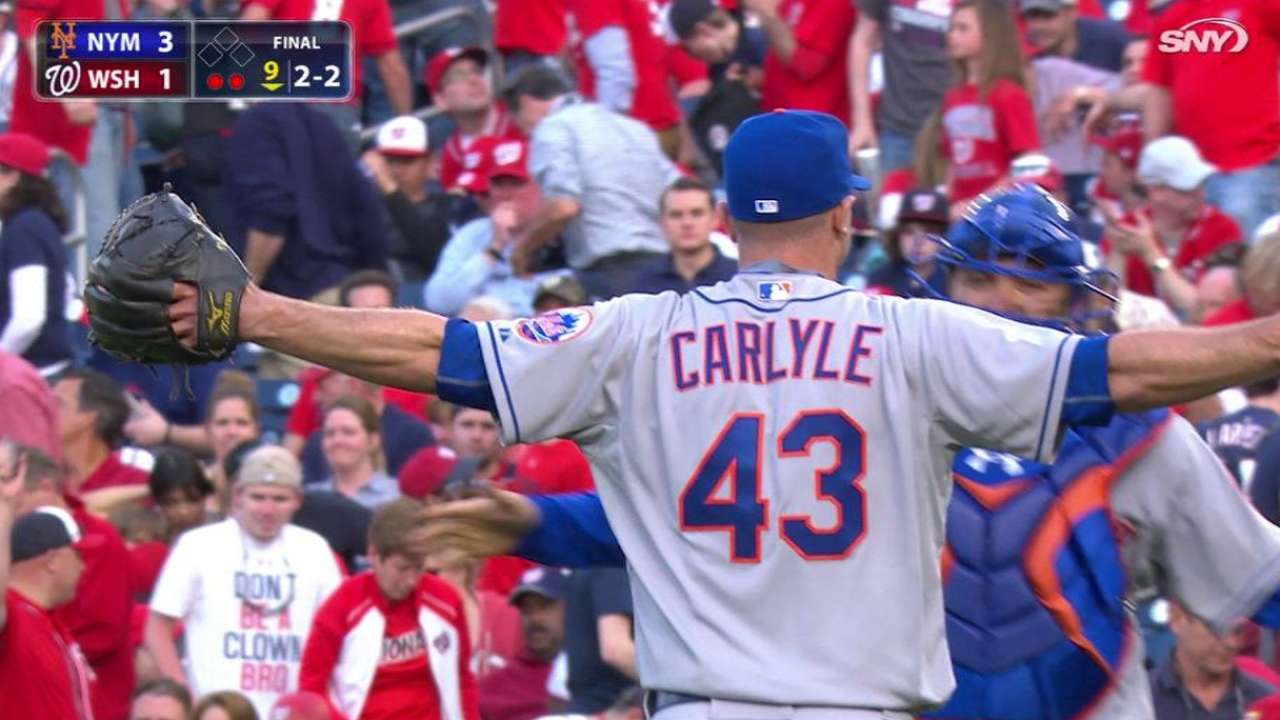 As a result, the Mets checked off a win against the Nationals, something they didn't do until their fifth meeting with them last summer.
"These games are of course very important," Alderson said. "We didn't play well against the Nationals last year. We had a very poor record. And we need to go about changing that. Ultimately you don't do it other than performing and succeeding on the field."
The Mets are not naive enough to assume it will always be this breezy. One game does not change the Nationals' standing as prohibitive NL East favorites, nor does it mask the fact that the Nats played Monday without three of their best hitters: Anthony Rendon, Jayson Werth and Denard Span.
But it's not the Mets' job to care about any of that. It's their job to win.
Monday, they did.
"There are a lot of experts that choose the World Series before you play a game," the Mets' David Wright said. "For us, it's just going out there and getting a win in our division against a very good team. I don't look into what the predictions are, what a team is supposed to do on paper -- and that includes us. It's going out there and that's why you play the games. They're obviously a very good team. I have a lot of respect for that team for what they've accomplished the past couple of years, but you can't be thinking about that when you're playing the game. You've just got to go out and win."
Anthony DiComo is a reporter for MLB.com. Follow him on Twitter @AnthonyDiComo. This story was not subject to the approval of Major League Baseball or its clubs.