Right off the bat, Braves show they can manufacture wins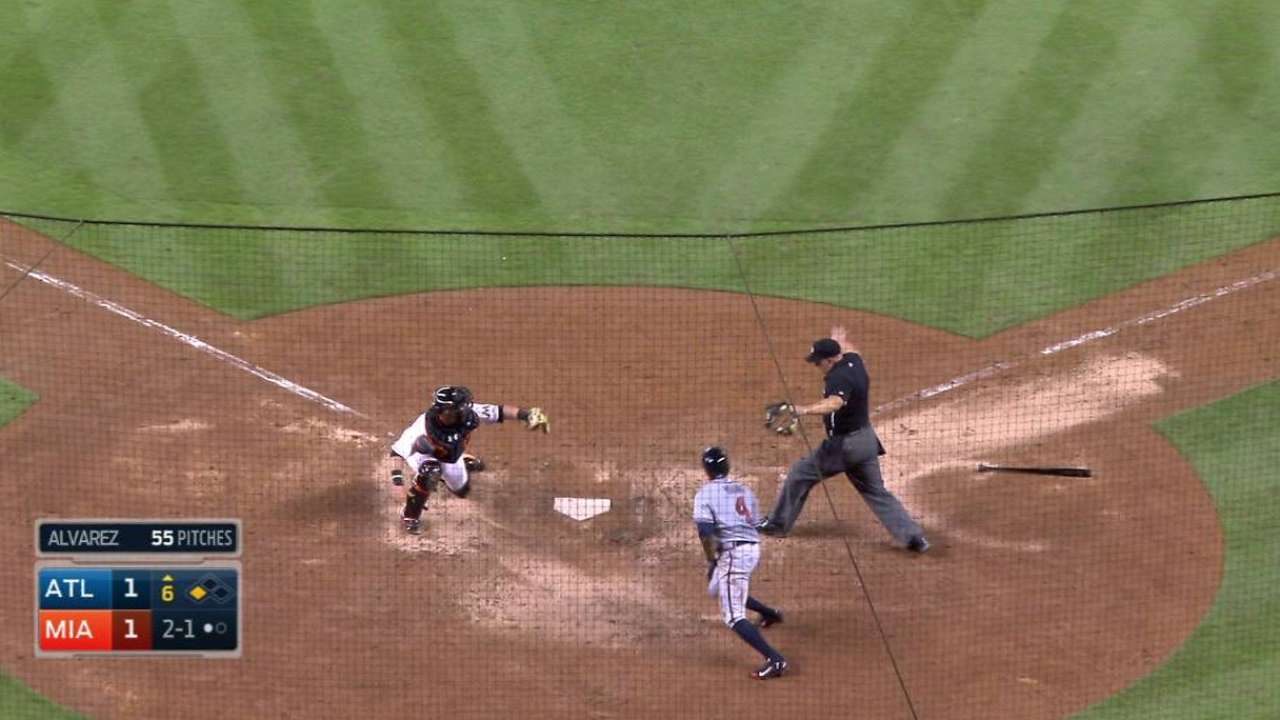 MIAMI -- There has never been much reason to put stock in the results produced on Opening Day. But as the Braves opened this season with Monday's 2-1 win over the Marlins, they provided a glimpse of what they will have to do to be successful this year without much offensive firepower and a bullpen that no longer includes dominant closer Craig Kimbrel.
"It was a huge lift," Braves veteran outfielder Jonny Gomes said. "I don't think there was too many people with their head in the sand today, but at the same time, it could have carried over with that trade. It's good to be able to turn the page on it."
Instead of being doomed by the hangover that was created when Kimbrel was surprisingly traded to the Padres on Sunday evening, the Braves showed how they have the ability to play enough small ball to take advantage of the talent they have at the front of their rotation and back end of their bullpen.
No longer able to rely on the power that was lost when Justin Upton, Evan Gattis and Jason Heyward were traded this past winter, the Braves manufactured enough offense to preserve the strong efforts provided by starting pitcher Julio Teheran and three effective relievers -- Luis Avilan, Jim Johnson and newly appointed closer Jason Grilli.
Jace Peterson singled in his first at-bat with the Braves and advanced to second base on a balk before Nick Markakis began his Atlanta career by following with a RBI single that gave the Braves a 1-0 lead.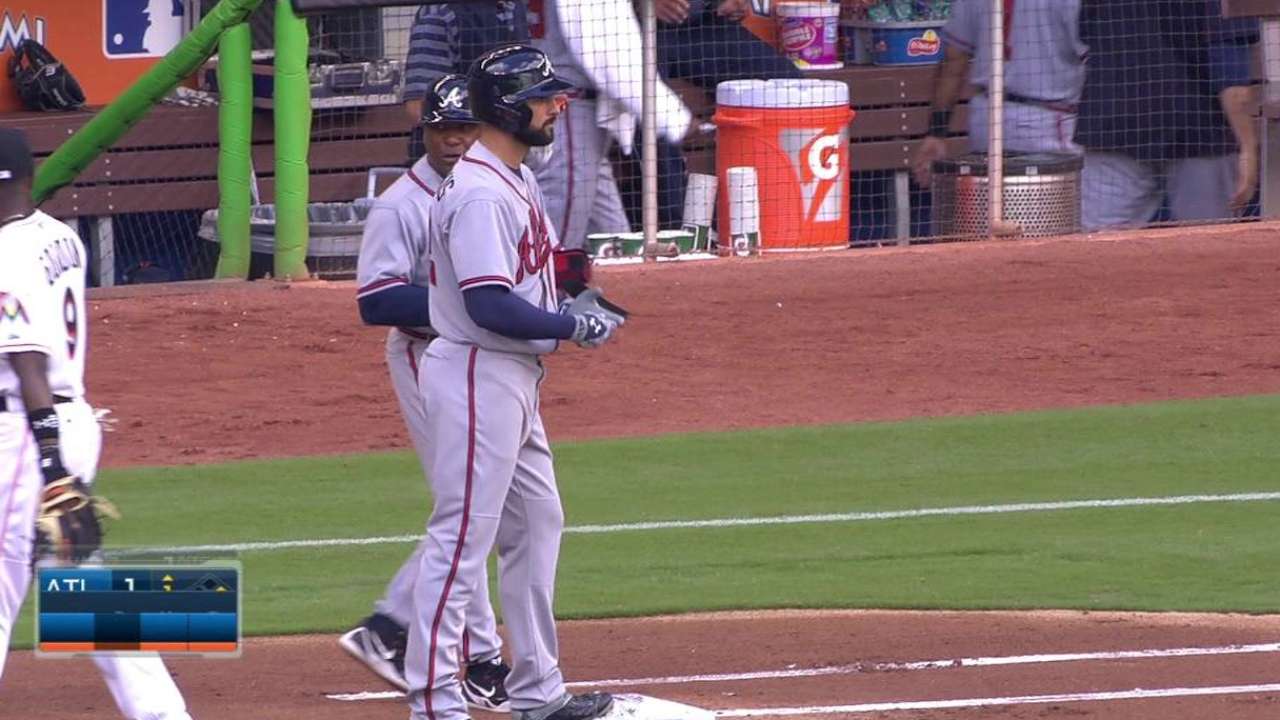 "It's nice to see those guys put the ball in play and make the fundamentally sound plays," said Braves manager Fredi Gonzalez, who has seen his club produce the four-highest strikeout totals in franchise history over the past four years.
The Braves displayed their new-look offense in the sixth, when Eric Young Jr. hustled his way to a double after Marcell Ozuna made an unsuccessful diving attempt in shallow center field. Peterson followed with a sacrifice bunt, and the speedy Young then scored the game's decisive run when he dashed toward the plate and narrowly avoided Jarrod Saltalamacchia's tag after Markakis directed a grounder to second baseman Dee Gordon.
"We haven't seen that in the last couple years," Braves first baseman Freddie Freeman said. "But I think we should get used to that, because that is the kind of baseball we're going to be playing for the next 161 games."
Mark Bowman is a reporter for MLB.com. This story was not subject to the approval of Major League Baseball or its clubs.