Padres see potential of Preller's revamped roster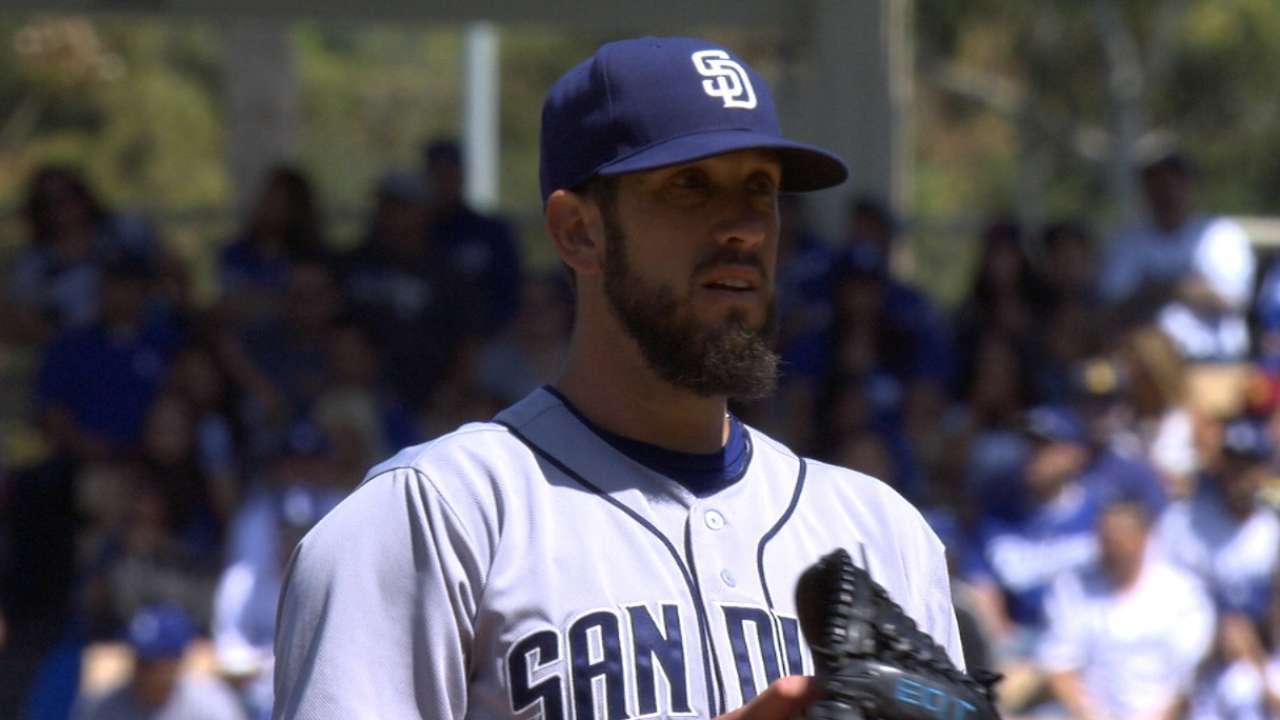 LOS ANGELES -- Before Monday, general manager A.J. Preller's offseason acquisitions have looked good when lined up on paper -- former All-Stars, a former Rookie of the Year and players who have played on baseball's postseason stage.
Toss out the soft opening of Spring Training games (and many gladly will) and Monday's opener against the Dodgers on a sun-kissed afternoon here was the grand unveiling of Preller's prized possessions -- his revamped roster, one assembled with the intent of making the Padres relevant again.
The early returns were mixed, as the Padres lost a late lead, falling to the Dodgers, 6-3, before a sold-out crowd of 53,518 at Dodger Stadium.
"We're not going to put too much emphasis on this one," said Padres pitcher James Shields, who made his debut with the team. "I think that we've got a really good team. I'm excited. This is one of the better teams I've ever been a part of.
"I'm excited to watch this."
Shields, who in February signed the largest contract (four years and $75 million) in franchise history, was as good as advertised. He allowed two runs in six innings on six hits. He allowed an Adrian Gonzalez home run but struck out eight and pitched out of some thorny situations late.
In the sixth inning, his last, and with a runner on third base and one out, Shields struck out A.J. Ellis and Justin Turner to preserve a 3-2 lead.
"I told myself I needed to bear down in that situation. You've got to find that extra gear and that extra strength to keep it close," he said.
Shields wasn't the only newcomer to have a big day.
Right fielder Matt Kemp, in his return to Dodger Stadium, where he played from 2006-2014, had two hits off Clayton Kershaw: an RBI single in the first inning and later a two-run double, which gave the Padres a 3-2 lead in the fifth inning.
"You look at Matt and where he's at in his career, and he's a player who rises to the occasion," said Padres manager Bud Black.
Catcher Derek Norris had two hits, including an infield single in the fifth when he beat a throw from third baseman Juan Uribe. He also threw out Yasiel Puig attempting to steal second base. Wil Myers had a stolen base in the first inning that set up Kemp's RBI single.
"We have some guys who can do some things," Black said. "But it's going to take a collective effort from guys to get where we want to be."
Not all the results were good, obviously.
Reliever Shawn Kelley took the loss, allowing three runs (two earned) on one hit with two walks in his 1 1/3 innings, including the tiebreaking three-run home run to Jimmy Rollins in the eighth inning. Also, Justin Upton struck out twice against Kershaw. The Padres struck out 12 times.
But, as veteran shortstop Clint Barmes said, there are enough weapons here that he can see the Padres being a very dangerous team moving forward.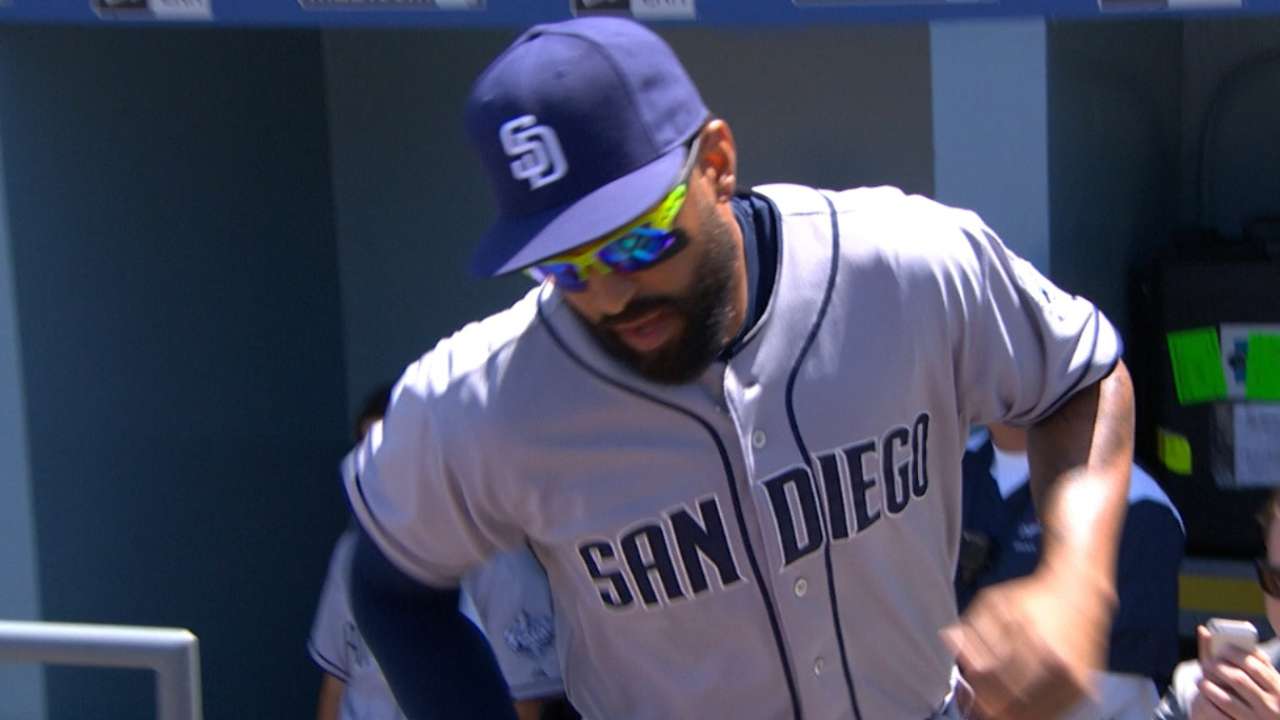 "Today was exciting, right down to the last pitch that was thrown. That's something we better expect to see a lot more of," Barmes said. "We're going to be in games every day and that's the beautiful thing about it with the talent they've brought over and the guys we have.
"A.J. has done a great job of piecing it all together. Today was a battle. Those are the games you want to be a part of. It didn't go our way today, but we're going to have plenty of more opportunities."
Corey Brock is a reporter for MLB.com. Keep track of @FollowThePadres on Twitter. This story was not subject to the approval of Major League Baseball or its clubs.