MLB.com Columnist
Jim Callis
Yanks prospect Hensley has Tommy John surgery
First-round pick from 2012 Draft will be sidelined until '16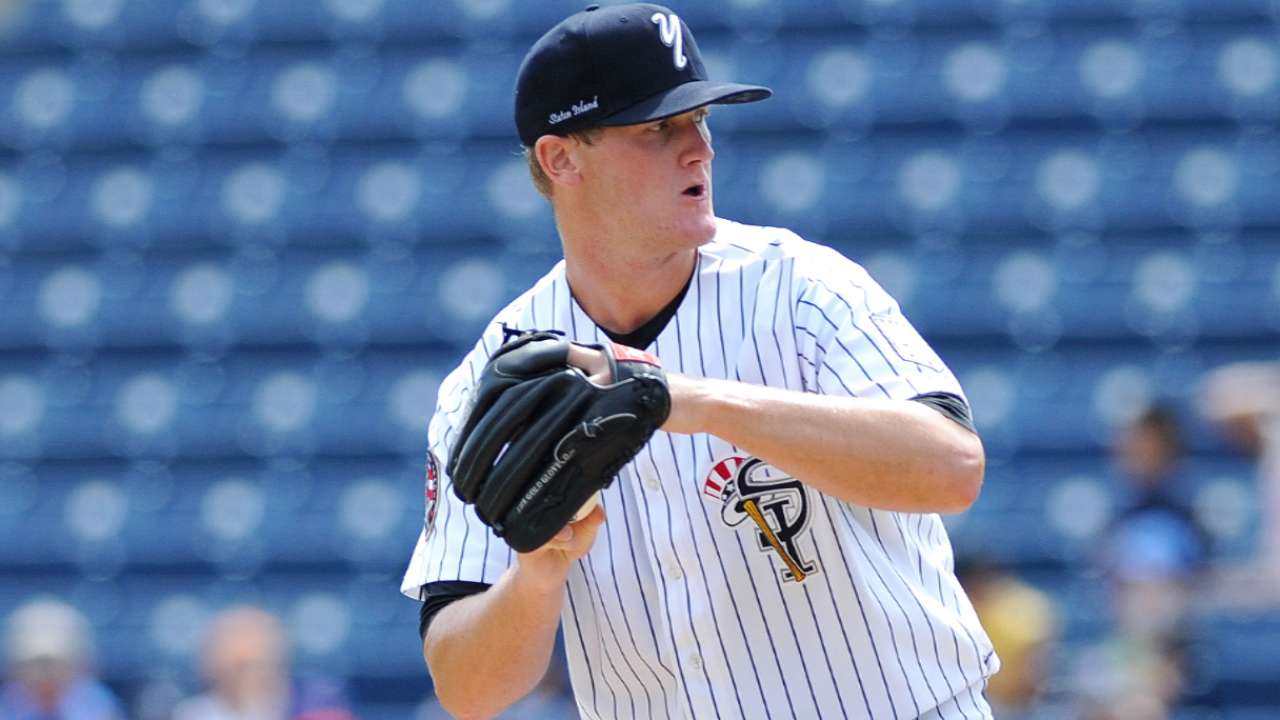 Right-hander Ty Hensley, the Yankees' first-round pick in the 2012 First-Year Player Draft, will miss the entire 2015 season after undergoing Tommy John surgery on March 31. Dr. James Andrews performed the elbow reconstruction.
"When I found out I was going to need surgery I was shocked," Hensley said via his Twitter feed at @TyHensley17. "Again, another year derailed by something I couldn't control. I was right where I wanted to be physically, mentally, and otherwise.
"That said, I'm done feeling sorry for myself, or anyone else feeling sorry for me, for that matter. I will be fine and I'll be back doing things better than I could before."
Due to a variety of ailments, Hensley, 21, has pitched just 42 2/3 innings since signing. A post-Draft physical revealed a right shoulder abnormality that led to Hensley's bonus being reduced from $1.6 million to $1.2 million. Hip surgery sidelined him for all of 2013.
The No. 30 prospect in the Yankees' system, according to MLB.com, Hensley sustained a broken jaw in December when he was attacked by an acquaintance, though he recovered in time for Spring Training. He was set to make his full-season debut in April, but now that will be delayed until 2016 at the earliest, three years later than anticipated.
When Hensley took the mound last summer, he displayed a fastball that ranged from 91-95 mph and a power curveball with 12-to-6 break. He has one of the highest ceilings among Yankees pitching prospects, though he'll have to prove he can stay healthy enough to reach it.
Jim Callis is a reporter for MLB.com and writes a blog, Callis' Corner. Follow @jimcallisMLB on Twitter. This story was not subject to the approval of Major League Baseball or its clubs.