Slick surface slows down speedy Gordon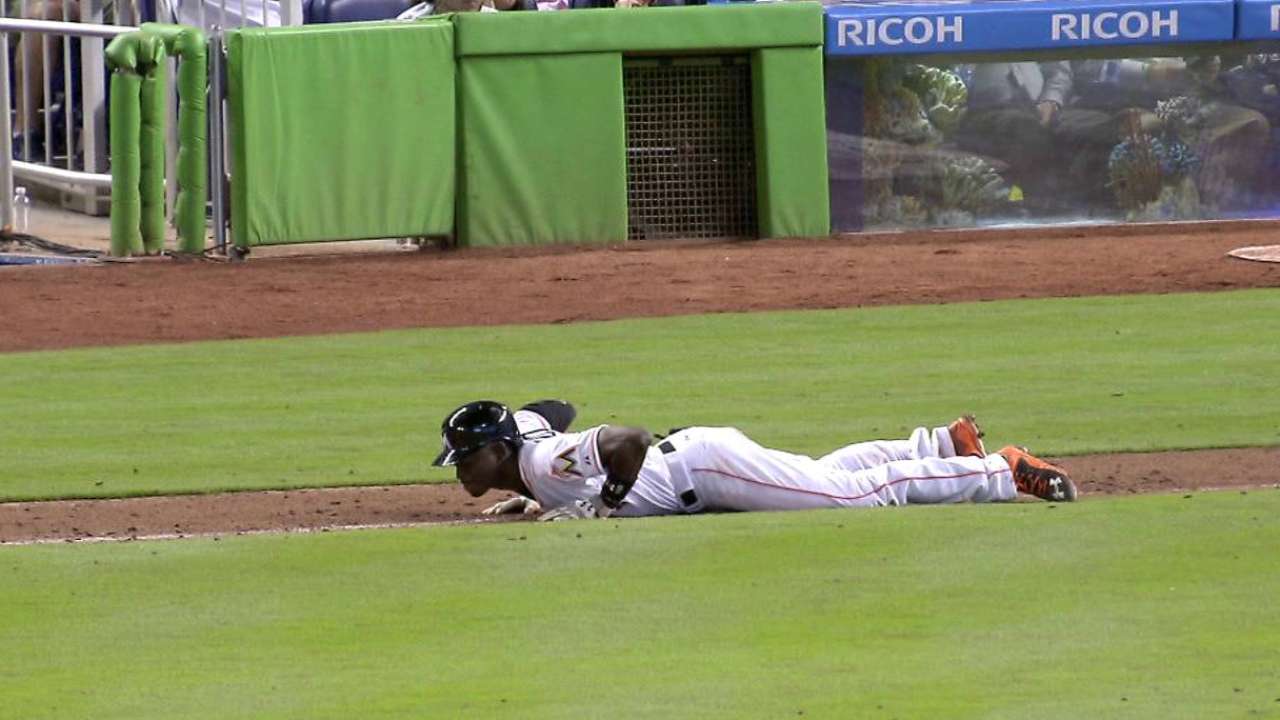 MIAMI -- The first sign to Dee Gordon that weather could present a problem was during the pregame military flyover. Rain became a factor in the second inning, and a wet infield dirt was an issue for the remainder of Opening Day at Marlins Park on Monday.
Gordon found himself the victim of the elements a couple of times in the Marlins' 2-1 loss to the Braves, with the most glaring in the eighth inning when he slipped face-first to the ground after dropping a perfect bunt.
"It gets slick," manager Mike Redmond said. "When it gets wet, it does get slick. When you close that roof, [the infield dirt] doesn't dry. I'm sure that had a lot to do with it."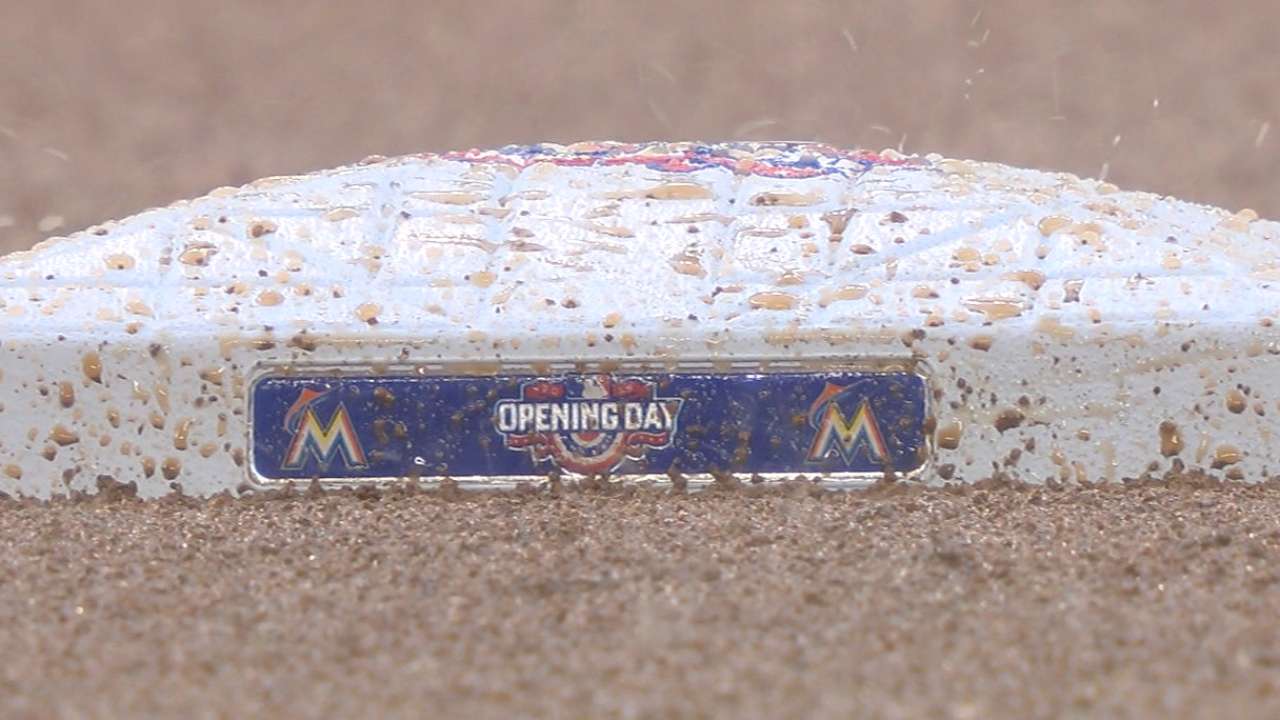 In anticipation of a nice sunny day, the Marlins kept the roof open. But the unpredictable weather resulted in the first rain delay in the four years of Marlins Park.
"When I saw the flyover, I was like, 'Man, there's some big clouds coming,'" Gordon said. "It started pouring, and we didn't get it [roof closed] in time. It's all right.
"It's my first game with a park with a roof as my home ballpark. So I'm new to all of this."
It took 13 minutes for the roof to close, and the game was delayed 16 minutes.
Acquired from the Dodgers, Gordon was brought in to use his game-changing speed. He tried to in the third inning. After delivering an RBI single, scoring Henderson Alvarez with the tying run, Gordon attempted to steal second.
But the slick dirt caused him to not get a good jump. Gordon ended up being thrown out by catcher Christian Bethancourt.
"Wet track," Gordon said. "I didn't slide as well as I could have. The conditions, you have to go out there and play hard and try to help my team."
The more noticeable and crushing play was in the eighth inning. Gordon dropped a perfect bunt to third off Jim Johnson. But a couple of steps out of the box, the speedster wiped out. He remained on the ground as Johnson was able to throw him out.
"It's just part of it," said Gordon, who led the Majors in steals with 64 in 2014. "You've got to go out there and play, and play hard. That's what I do. It didn't add up today with the conditions. See how it goes tomorrow."
Joe Frisaro is a reporter for MLB.com. He writes a blog, called The Fish Pond. Follow him on Twitter @JoeFrisaro. This story was not subject to the approval of Major League Baseball or its clubs.