Diekman's season debut betrayed by slider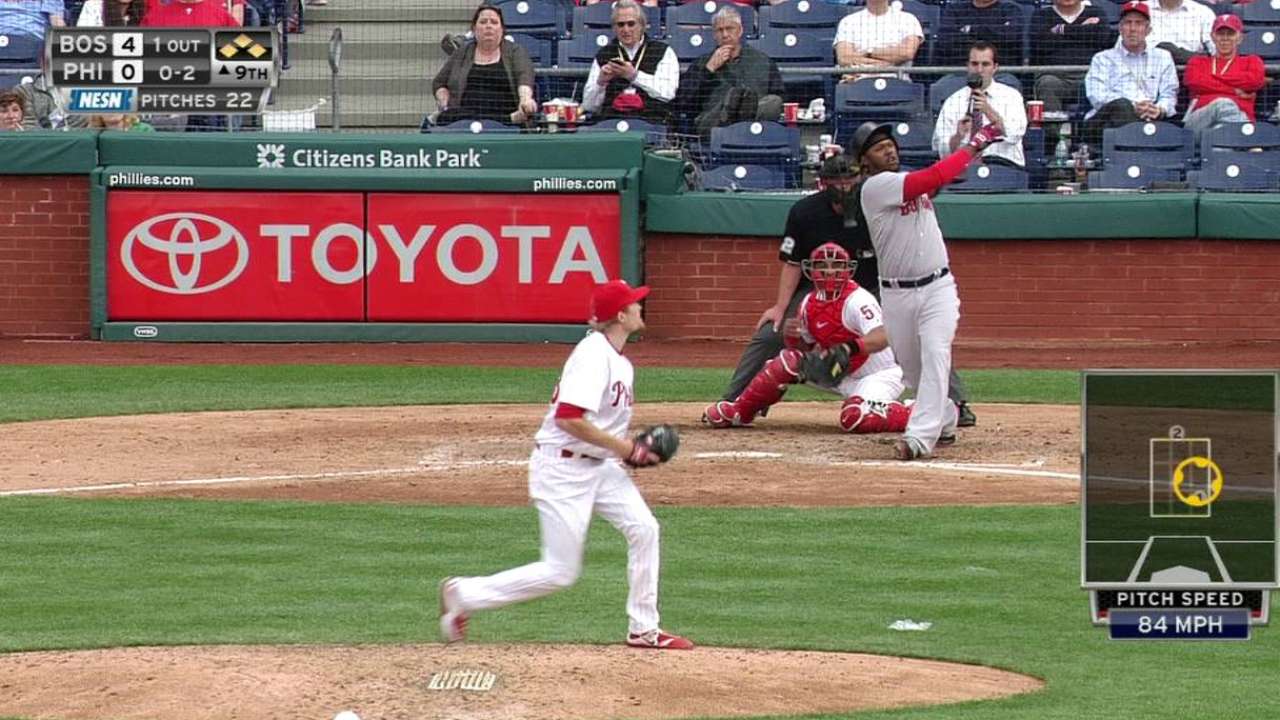 PHILADELPHIA -- Phillies manager Ryne Sandberg noted late in Spring Training that he has not seen the sharpness or velocity he expects from hard-throwing relief pitchers Ken Giles and Jake Diekman.
Giles, who had an 8.00 ERA in 10 Grapefruit League appearances, has been dealing with a strained back, although the Phillies said he is healthy. His fastball hit just 94 mph Monday. Diekman, who had an 8.18 ERA in 10 spring appearances, allowed a grand slam to Hanley Ramirez in the ninth inning Monday in an 8-0 loss to the Red Sox on Opening Day.
"That's the best stuff I've seen all spring," Sandberg said about Diekman. "In Spring Training, he was throwing 94, 95. He was 97-99 today. His fastball was there."
But Diekman allowed a single to Allen Craig, walked Mookie Betts and walked Mike Napoli to load the bases. Ramirez hit an 0-2 slider for the grand slam.
Ramirez broke his bat on the pitch.
"I felt good," Diekman said. "But when pitches are belt high, they're going to hit them no matter what. I just need to get the ball down more. I mean, everything was up. That slider was pretty much right where it needed to be for a homer. It was hung really, really bad."
Todd Zolecki is a reporter for MLB.com. Read his Phillies blog The Zo Zone. Follow him on Twitter. This story was not subject to the approval of Major League Baseball or its clubs.