Torii upset with West's game-ending strike call
Twins right fielder wonders why home-plate ump didn't seek assistance
DETROIT -- Just when the Twins were finally getting something going offensively in the ninth inning against the Tigers, a call from home-plate umpire Joe West ended any chance of a late rally in a 4-0 loss Monday on Opening Day.
After back-to-back singles from Joe Mauer and Brian Dozier chased lefty David Price after 8 2/3 scoreless innings, the Tigers brought in closer Joe Nathan to face Torii Hunter, his former teammate in both Minnesota and Detroit. With a 1-2 count, Hunter checked his swing on a slider from Nathan, and West rung him up for a game-ending strikeout.
"You know I didn't swing," Hunter said after the game. "He gave me no explanation. I think he had dinner reservations or a concert to play in. That was terrible. All I ask, everybody asks, we come out and do our job every day. That's what I do, I come ready to play, do my job, I battle at the plate. We ask you to do your job as well. And Joe West needs to do his job. And he didn't do it well."
As he walked off the field, Hunter voiced his frustration with West for not appealing to first-base umpire Kerwin Danley.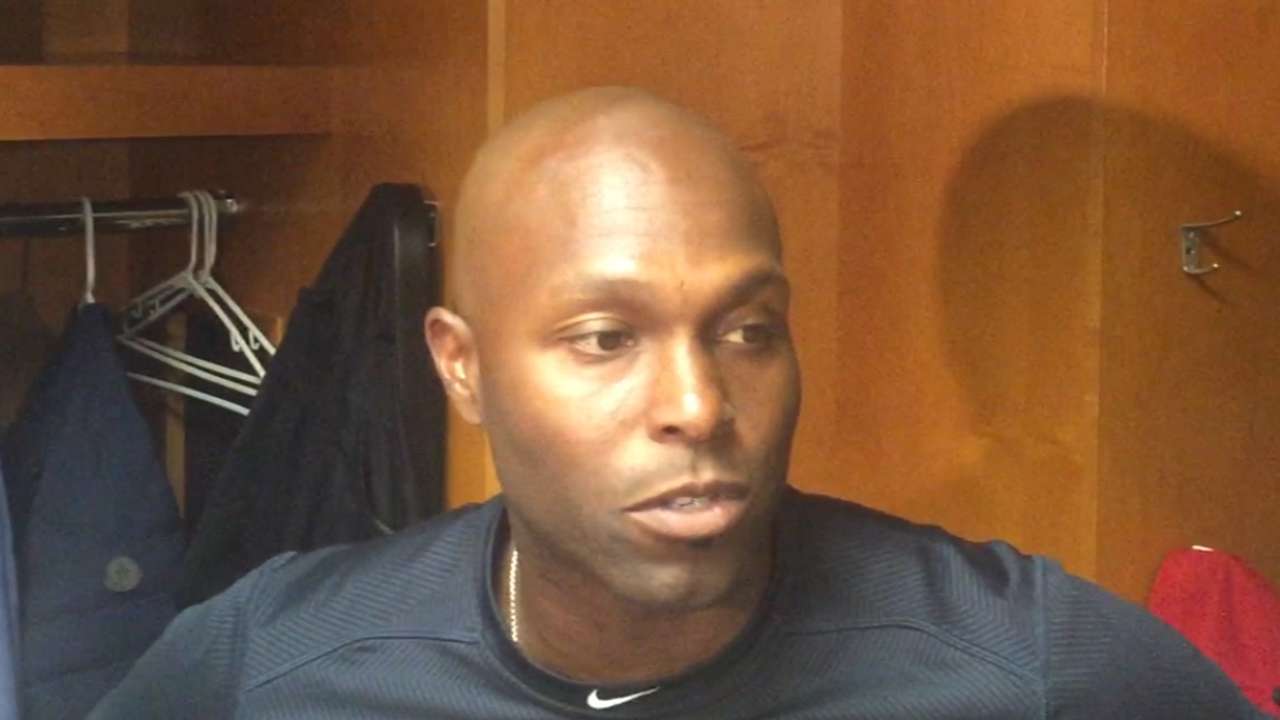 "I have no idea why he didn't check," Hunter said. "He just walked off, so obviously he knew he was wrong."
West spoke to a pool reporter after the game to explain the game-ending call, but did not explain why he didn't ask for Danley's help before ringing up Hunter.
"I thought he swung, so I said he swung," West said. "They're all great players, and any time you get called out at the end of the game on something like that, they're going to be upset, so I understand that."
Twins manager Paul Molitor supported Hunter's point, believing a request for assistance was warranted.
"The disappointing part to me is that unless you're 100 percent sure it was a swing, that you'd ask for some help," Molitor said. "But maybe he saw something we didn't see and he went ahead and banged him. So it's tough because we were hanging in the game and if Torii gets on somehow, we have the tying run up there. But he made the call and we have to live with that."
Rhett Bollinger is a reporter for MLB.com. Read his blog, Bollinger Beat, and follow him on Twitter @RhettBollinger. This story was not subject to the approval of Major League Baseball or its clubs.