Angels, Street to continue extension negotiations
Self-represented closer in his final year before entering free agency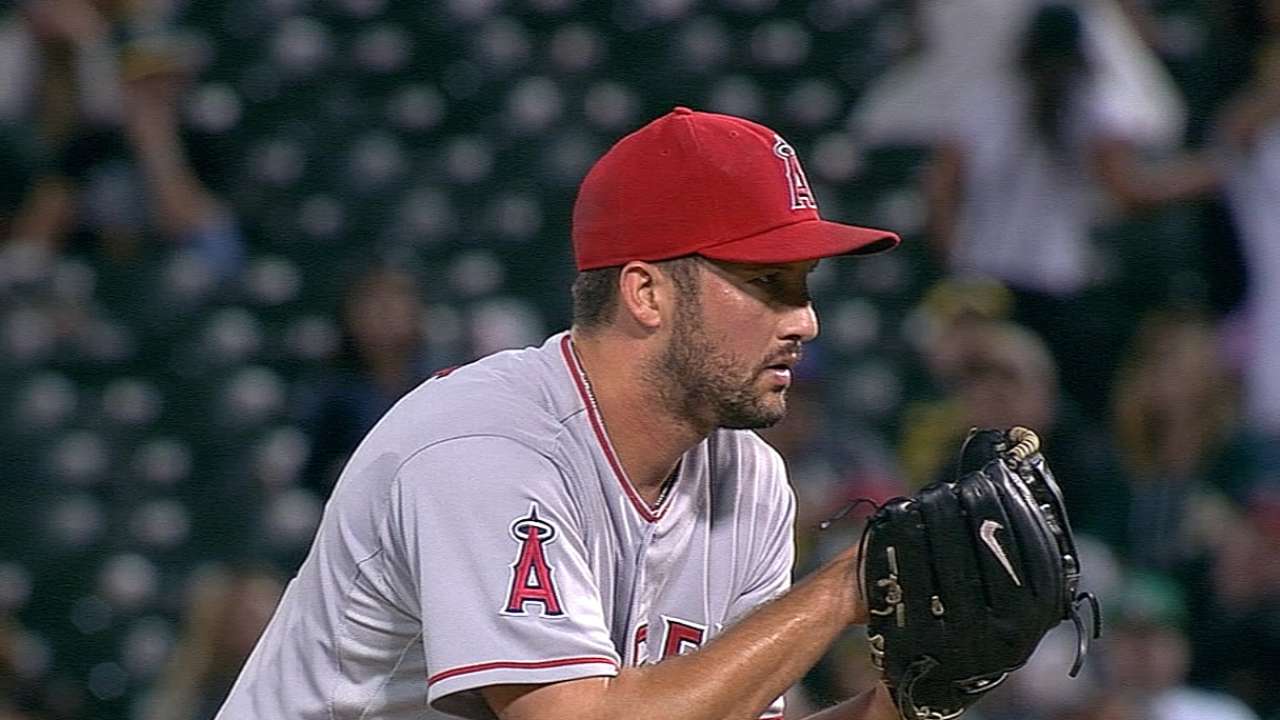 SEATTLE -- The season has officially begun, but the Angels plan to continue negotiating with veteran closer Huston Street.
An extension is "still possible," general manager Jerry Dipoto said.
"There were no deadlines in place," Dipoto said prior to Monday's season opener at Safeco Field. "We're continuing to discuss. He wants to be here, we want him here. We're not in a rush to get to anything, and we never were."
Street, self-represented, is entering his final season before free agency, and he has been in casual negotiations with the Angels about an extension since the early stages of the offseason. The 31-year-old right-hander previously said he would only continue to negotiate an extension past Opening Day if both sides already had parameters in place, but there's no indication if that's the case.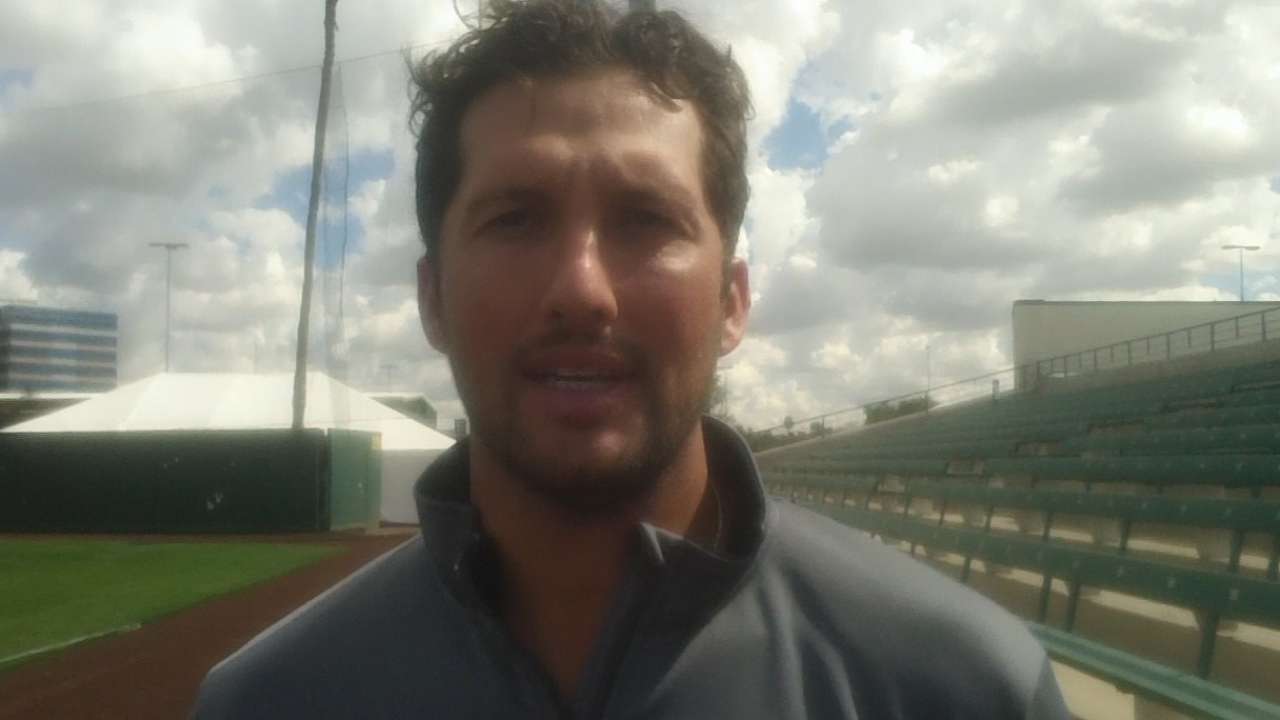 Street, who declined to speak with the media prior to Opening Day, was initially seeking a four-year deal between $36 million and $46 million. One of those years would ideally replace his $7 million salary for the 2015 season, and that can still happen as long as he finishes the year making his new salary.
"We have all year to negotiate with Huston," Dipoto said, "and as long as he's going to remain open to the possibility, so are we. But it's not something that we have predetermined is going to happen, nor has he. We're staying open to the possibility."
The Angels were previously in a holding pattern while awaiting clarity regarding Josh Hamilton's situation. The fact Hamilton won't be suspended means they get no additional salary relief, which may impact how much they're willing to pay Street. But both sides remain interested.
Dipoto said talks have had a "friendly tone."
"I'm not afraid of being a free agent; I think I help a team win," Street said as Spring Training was winding down. "But you need a team to help you win. A closer needs an organization that's committed to winning. The Angels are clearly committed to winning, year in and year out. It starts at the top, with ownership. As a player, you fall in love with an organization because they win and because they're committed to you and your teammates."
Alden Gonzalez is a reporter for MLB.com. Read his blog, Gonzo and "The Show", and follow him on Twitter @Alden_Gonzalez. This story was not subject to the approval of Major League Baseball or its clubs.