Hahn: Time for performance to meet expectations
GM excited to see plan put into action on field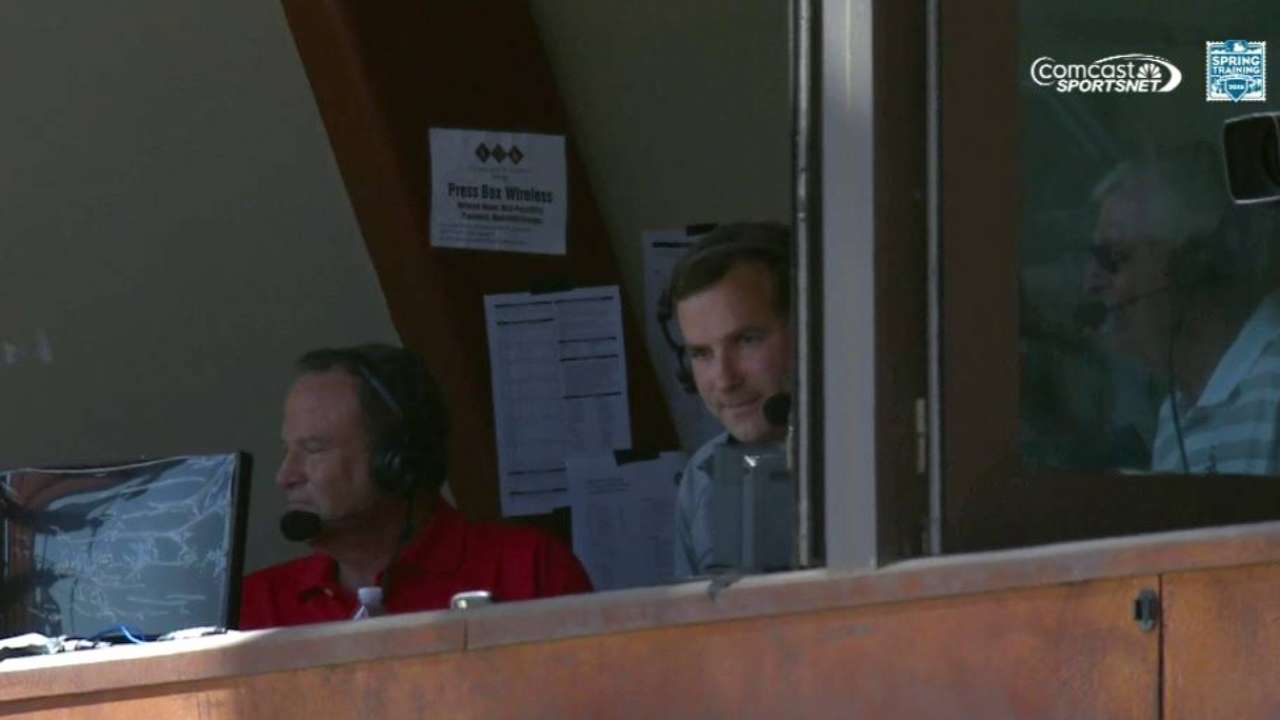 KANSAS CITY -- The buzz and the excitement surrounding the White Sox entering the 2015 season hasn't been matched for general manager Rick Hahn since prior to the 2006 campaign.
At that point, the White Sox were coming off a dominant 99-win performance that produced a World Series sweep of the Astros. Then they added Jim Thome to their lineup and Javier Vazquez to their starting rotation in the ensuing offseason.
"We had very high expectations," said Hahn, speaking a few hours before the White Sox Opening Day contest against the Royals at Kauffman Stadium. "With that said, coming off of a bad season in '07 and adding Alexei [Ramirez] and Carlos Quentin and a few others, we had pretty high hopes with a similarly unproven bunch in '08. That worked out well for us."
There also were high hopes when the White Sox brought back Paul Konerko and A.J. Pierzynski and added Adam Dunn in the offseason of 2010. But the eight impact moves made by Hahn in the most recent offseason, ranging from Adam LaRoche to David Robertson to Opening Day starter Jeff Samardzija, has the team fostering visions of grandeur as the 2015 season begins.
"It seemed like this day would never come as we were going through things in October, November and December," Hahn said. "And even once we got to Arizona, it felt like we were there a little longer than usual even though it was the traditional six weeks.
"A lot of it has to do with the anticipation for today and the excitement, getting ready to play games that matter that we've been visualizing for a long time. Obviously, expectations are high in the clubhouse and around the club. It's now time to start delivering on those, which is exciting."
Scott Merkin is a reporter for MLB.com. Read his blog, Merk's Works, and follow him on Twitter @scottmerkin. This story was not subject to the approval of Major League Baseball or its clubs.