Rosenthal not missing windup early on
Closer getting good results pitching exclusively from stretch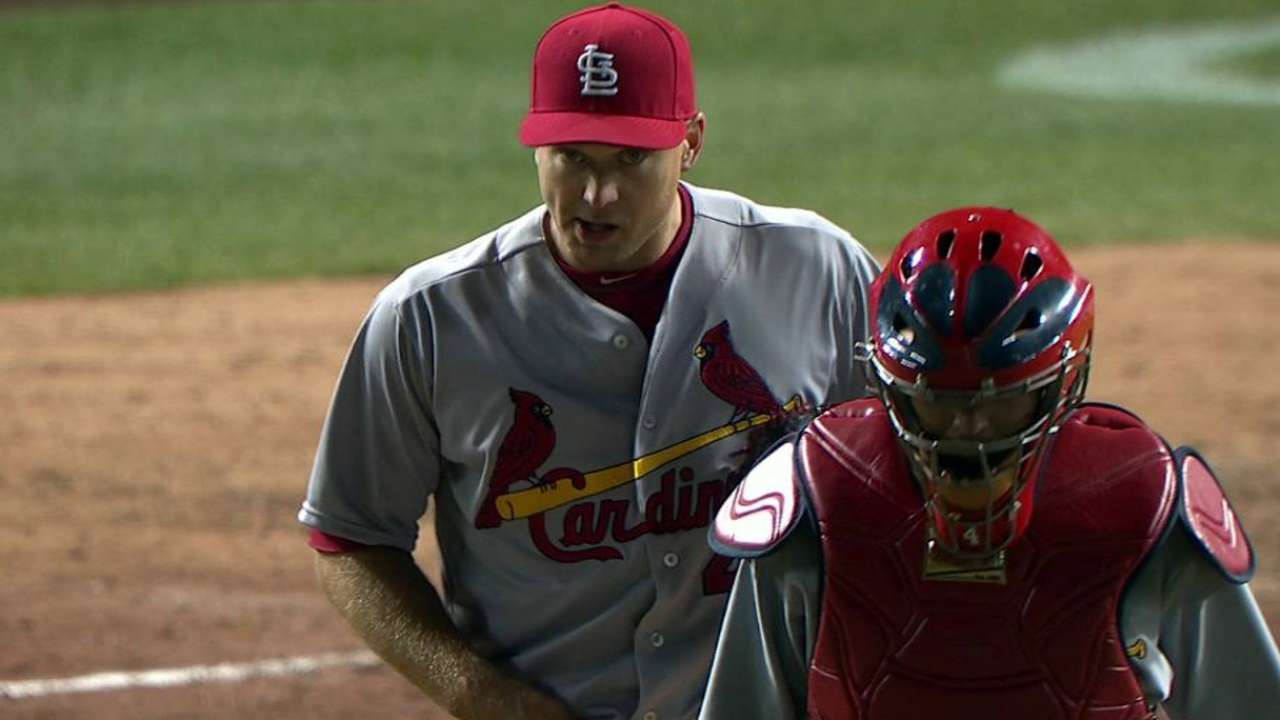 CHICAGO -- Having just watched Trevor Rosenthal strike out the side in the team's final spring game, manager Mike Matheny noted that he was "extremely" impressed by all he saw from the second-year closer during camp.
"How could you not be?" Matheny added that Thursday afternoon in Florida.
A national audience became privy to what had caught the eye of the Cardinals all spring when Rosenthal followed up that outing by striking out the side again in his regular-season debut on Sunday. His clean inning against the Cubs sealed a 3-0 win and notched his first save.
It seemed to be validation, too, for Rosenthal's willingness to adopt the team's suggestion of abandoning the windup and pitching exclusively out of the stretch, which he used to do only when a runner was on base. Matheny hoped it would simplify the process, leaving Rosenthal to worry about only one set of mechanics.
"I'm a fan of the stretch, period," Matheny said. "And I've been asking this question in the game for 20 years now, having someone prove to me the benefit of the windup. It would be an interesting case study. … In the end, your most important pitches are going to come out of that stretch, so why not take away those extra movements that could cause room for error, simplify without sacrificing stuff? I've never completely understood it."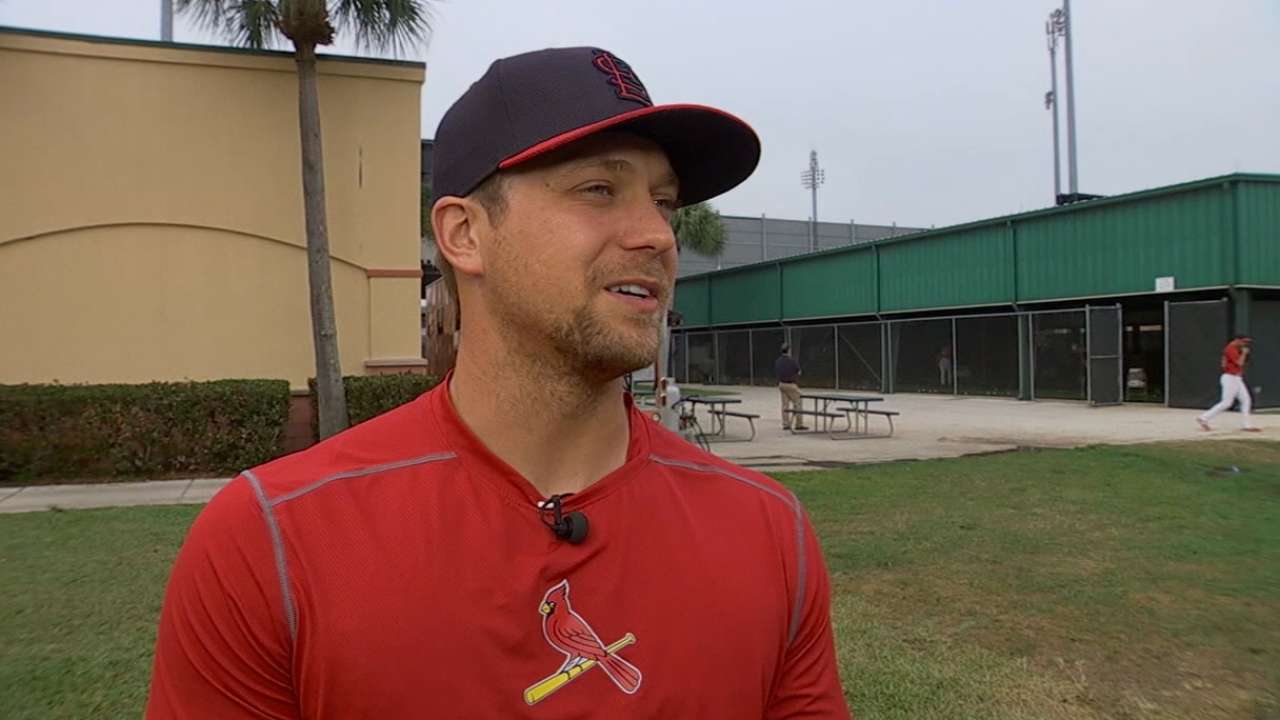 The alteration made sense, particularly given how much better Rosenthal was when pitching out of the stretch last season. Whereas he allowed 39 percent of the first batters he faced to reach (pitching out of the windup), Rosenthal held opponents to a .198/.331/.267 slash line when pitching out of the stretch with runners on base.
Rosenthal welcomed the recommendation and found that it has also slightly reduced the time needed to warm up. He used to throw all of his pitches out of the windup and then do so again out of the stretch before entering a game. Now, Rosenthal only uses the one motion.
"I felt like it was just a good Spring Training, working on everything I wanted to," Rosenthal said. "I feel like I have a good game plan of what I want to do with my pitches, giving different looks."
While his mechanics are designed to be repeatable, Rosenthal is also seeking to be less predictable with his pitches, something the Cardinals believe can only add to the degree of difficulty in hitting his high-90s mph fastball. Rosenthal became more confident with his changeup during the second half of last season, and he mixed pitch sequences up on Sunday by starting the second batter in the ninth off with a first-pitch curveball.
Of the 72 appearances he made last year, Rosenthal had only three in which he accomplished what he did on Sunday -- facing three batters in an inning and striking out each one.
Jenifer Langosch is a reporter for MLB.com. Read her blog, By Gosh, It's Langosch, follow her on Twitter @LangoschMLB and like her Facebook page Jenifer Langosch for Cardinals.com. This story was not subject to the approval of Major League Baseball or its clubs.