MLB.com Columnist
Megan Zahneis
Pederson the prospect to watch this season
Dodgers center fielder ready to 'get my feet wet' in Majors after stellar spring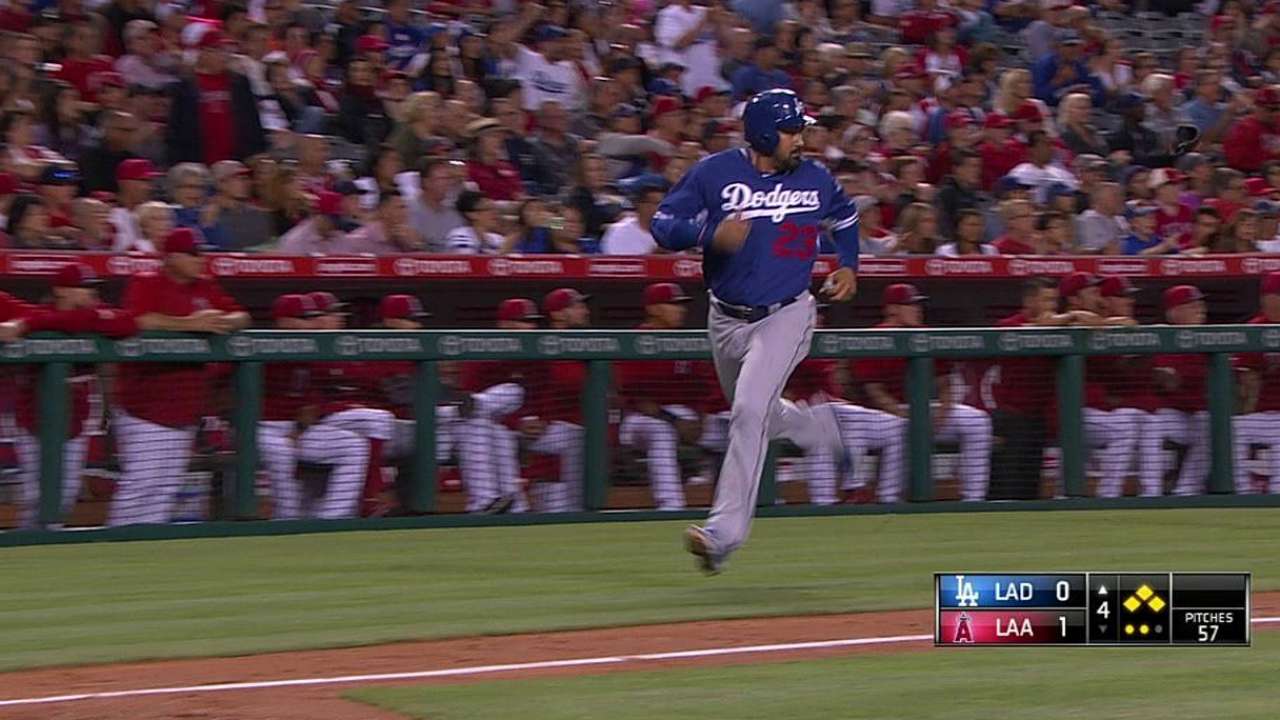 Do a Google search of his name, and news results containing headlines with phrases like these pop up: "Separating himself." "In the bid." "Center of attention." "Baseball's must-watch prospect in 2015."
A few go even further than that. Those media outlets wonder whether he is "A better buy than Kris Bryant?"
And yes, they even ask questions like this: "Rookie of the Year? Joc Pederson is that good."
OK, so the popular L.A.-leaning blog Lasorda's Lair might have been behind that one. But Pederson, the Dodgers' 22-year-old outfield wunderkind, posted a slash line of .338/.377/.692 and earned the Dodgers' starting center-field job this spring.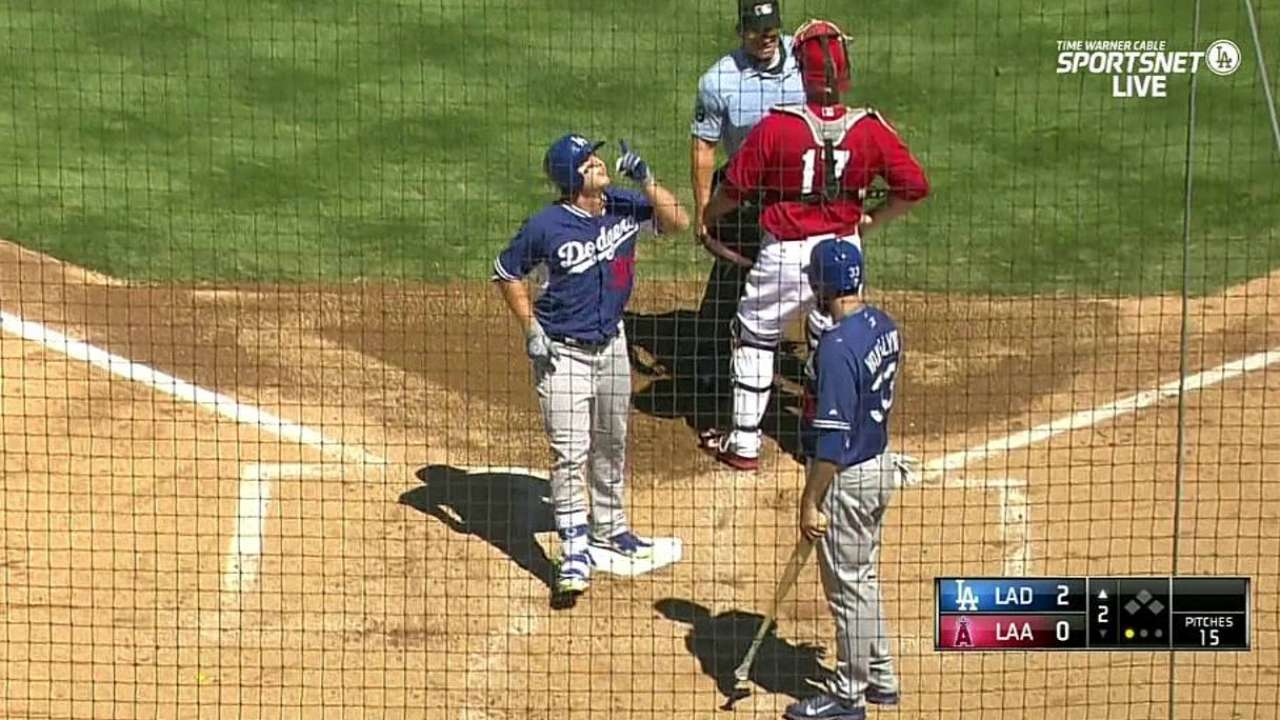 Spring doesn't matter, they say. There's some measure of truth to that, but Pederson, the Dodgers' No. 3 prospect according to MLB.com, is sure making that argument seem a little weaker.
And all of this at the 2010 11th-round draftee's first go-round at big league camp.
Adjustment period? What adjustment period?
While Pederson's play in the Cactus League speaks for itself, Pederson does admit to a certain amount of rookie jitters.
"They can tell you what it's going to be like, but once you get up there, get your feet wet, you never really get it. I've got to get my feet wet, get adjusted and see what it's like," said Pederson, who saw 38 plate appearances as a September callup in 2014. "But this offseason, I've been trying to slow things down and come in -- try to feel as comfortable as possible and do some things on the field to try and help this team."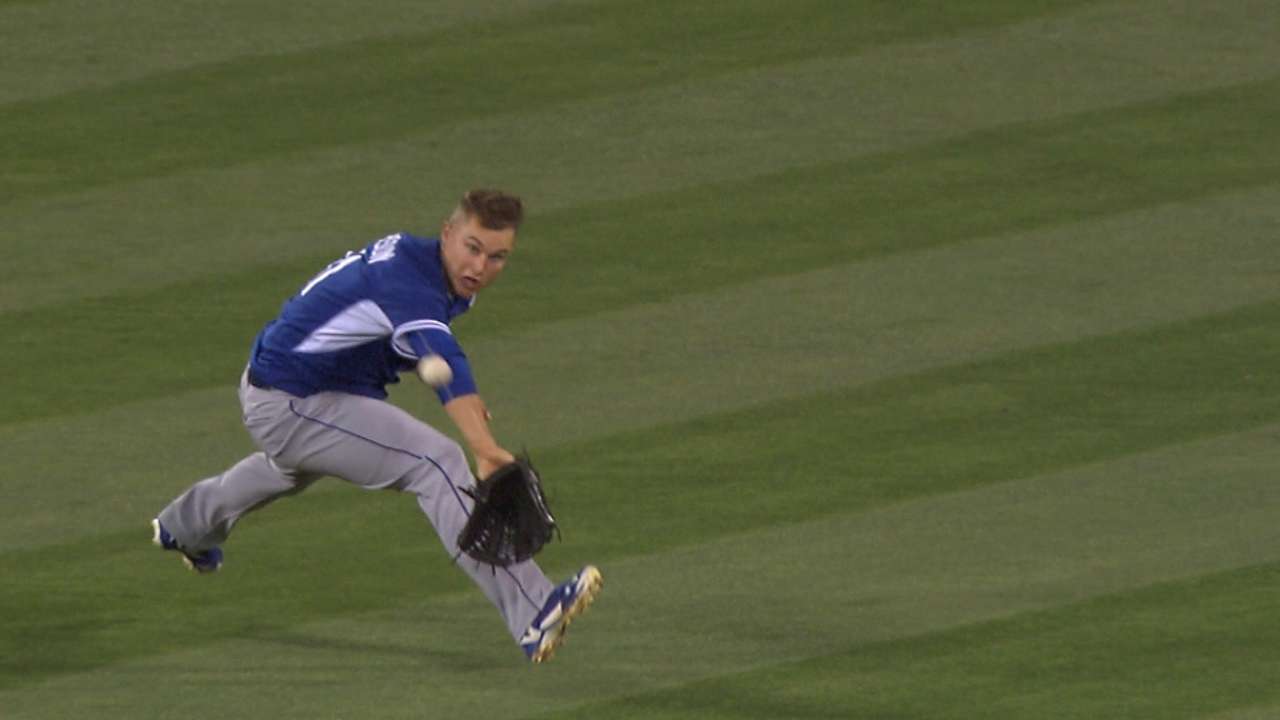 Playing with the big leaguers definitely took some getting used to.
"It's something that was weird, definitely, to start," Pederson said about halfway through his first Major League camp. "You see guys that you [saw] on TV every day growing up, but then it kind of gets into where, now, you've got to go out there and help them. When they make a good pitch, you've got to be in the right position to make a play and be behind them. You've got to do something to put some runs on the board and give them support."
Pederson's also Major League-modest, adding, "I'm just happy I'm on their team, so I don't have to face them."
Megan Zahneis is a reporter for MLB.com. This story was not subject to the approval of Major League Baseball or its clubs.