With NCAA title on line, Brewers catching Badgers fever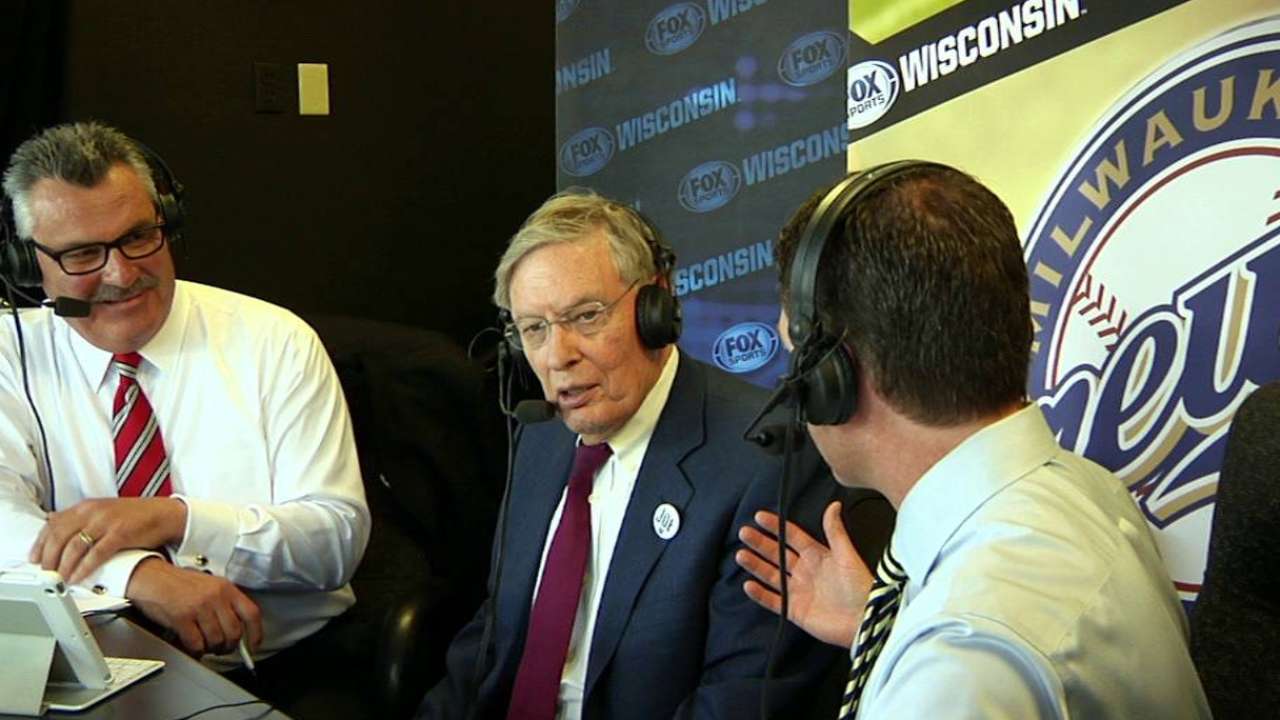 MILWAUKEE -- As if Opening Day of the baseball season wasn't enough, Monday offered Wisconsin sports fans the ultimate doubleheader. Brewers by day, Wisconsin Badgers men's basketball by night. The Badgers were set to play for a national championship for the first time in 74 years.
The Brewers had no problem sharing the state's spotlight.
"I'm worn out already," said Commissioner Emeritus Allan H. "Bud" Selig, a Wisconsin alumnus who threw Monday's ceremonial first pitch at Miller Park. "I'm proud of the Badgers. I'm proud to be a Badger."
Selig had plans to watch the Wisconsin-Duke showdown in Phoenix, where he was scheduled to throw a second ceremonial first pitch prior to the Giants-D-backs game.
Others at Miller Park planned a more local approach, allowed by the 1:20 p.m. CT first pitch for the baseball game and the 8:18 p.m. CT start of the basketball game.
"I picked up the paper this morning and I saw the Badgers on the front page. I have no problem sharing in their success this year," said Brewers general manager Doug Melvin, who regularly attends games of a Badgers rival, Marquette. "I think it's a great, fun experience for everyone here in Wisconsin. I love basketball myself."
Melvin counts himself among the fans of Badgers head coach Bo Ryan, a longtime fixture of baseball in the state who visited Miller Park in December to do a question-and-answer session with members of the front office.
Even Brewers owner Mark Attanasio, who was born in New York and lives in Los Angeles, was a bandwagon Badgers fan on Monday.
"Nothing makes me happier," Attanasio said. "It's so hard in sports, this day and age, to compete and win in anything. [I'm impressed with] Bo Ryan and that program, the way they've put things together, and in my mind done things always the right way in terms of teamwork and execution. We'll all be watching tonight, that's for sure."
Said Melvin: "We have 162 games left. They have one huge game tonight."
Adam McCalvy is a reporter for MLB.com. Follow him on Twitter at @AdamMcCalvy. This story was not subject to the approval of Major League Baseball or its clubs.