With high expectations, Mariners take nothing for granted
Seager not caught up in speculation, McClendon takes it day by day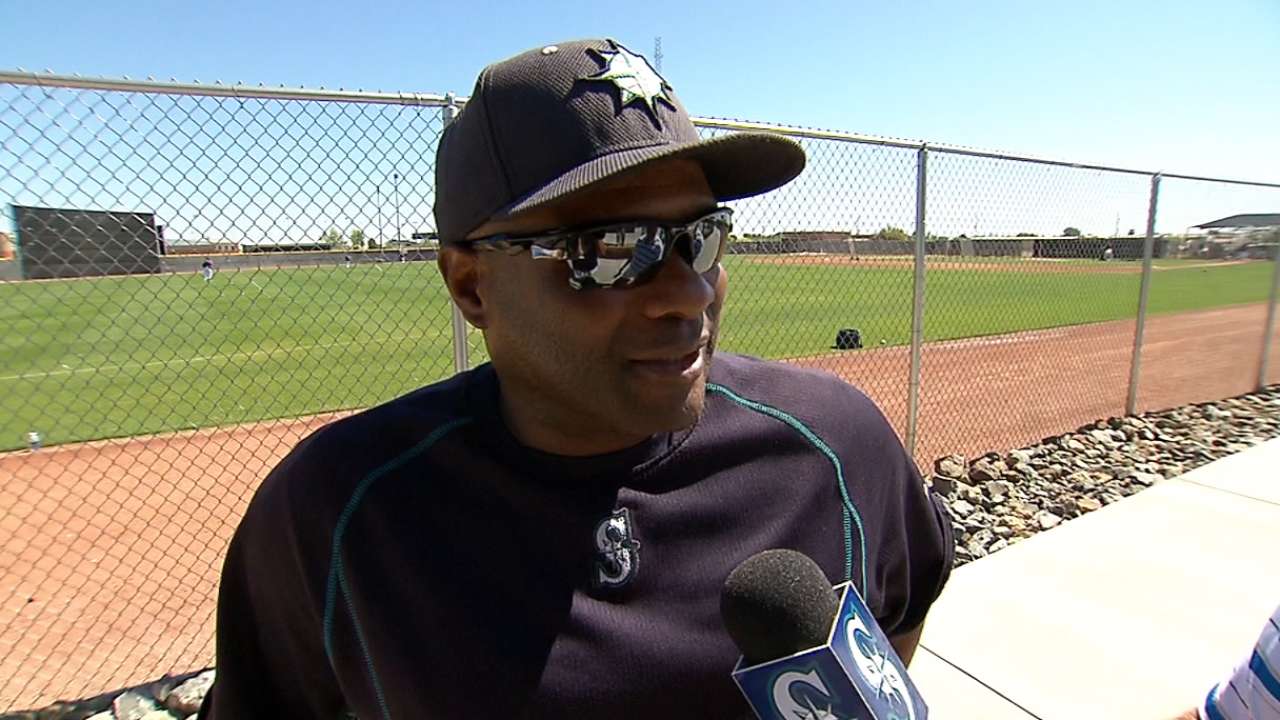 SEATTLE -- Opening Day always carries a special buzz all its own. But for the Mariners, a team that hasn't reached the postseason since 2001, having an Opening Day for a team being talked about as one of the favorites in the American League adds some extra sizzle.
With slugger Nelson Cruz and some other key veterans bolstering a roster that fell just one win short of an American League Wild Card spot last season at 87-75, expectations have been raised as the Mariners embark on the 2015 season. And as Seattle opened its season Monday afternoon against the Angels, it seemed to understand this journey could be special.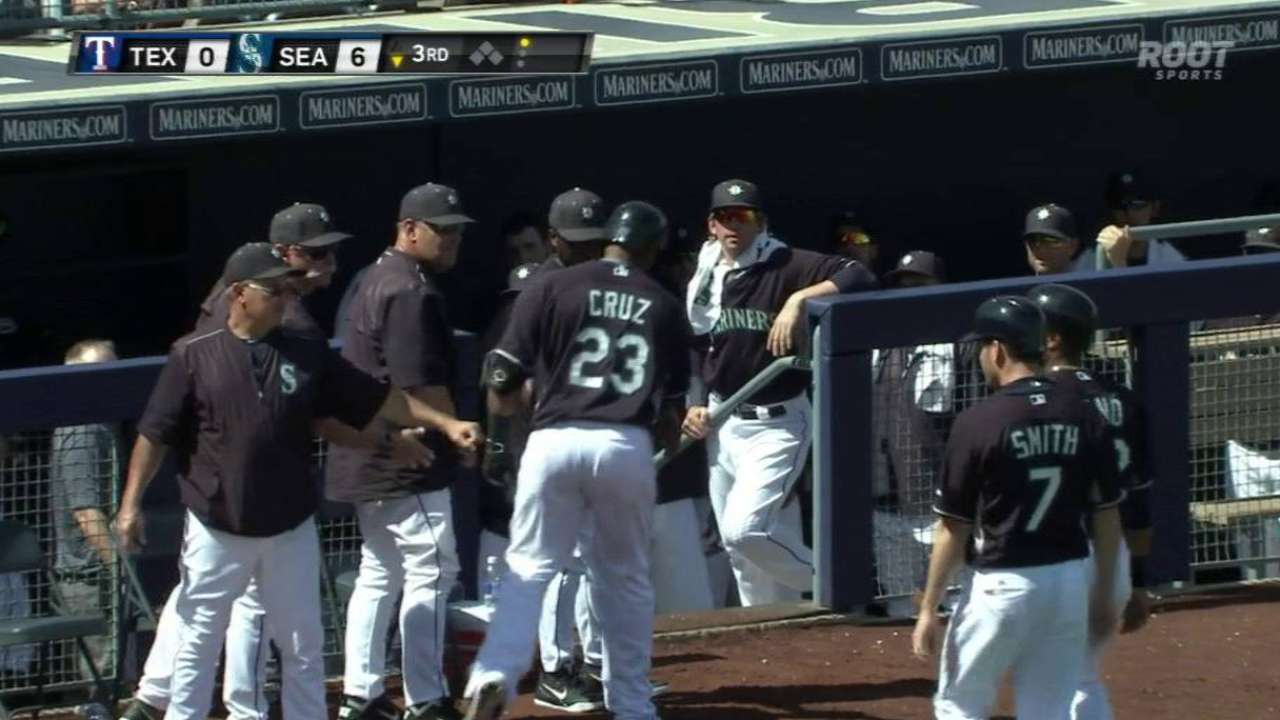 "You should embrace it," six-time All-Star Robinson Cano said prior to Monday's debut against the defending AL West champions at a sold-out Safeco Field. "That's what the games are for. You go home for three months by yourself. If you play 162 games and are happy to go home, that doesn't make sense to me. You've got to prepare yourself to play 180 games.
"If you don't make it, that's different. But if you go out there and do your job every single day, there are a lot of things you can do in this game."
Third baseman Kyle Seager said he's aware of the increased expectations, but he isn't caught up in the media speculation.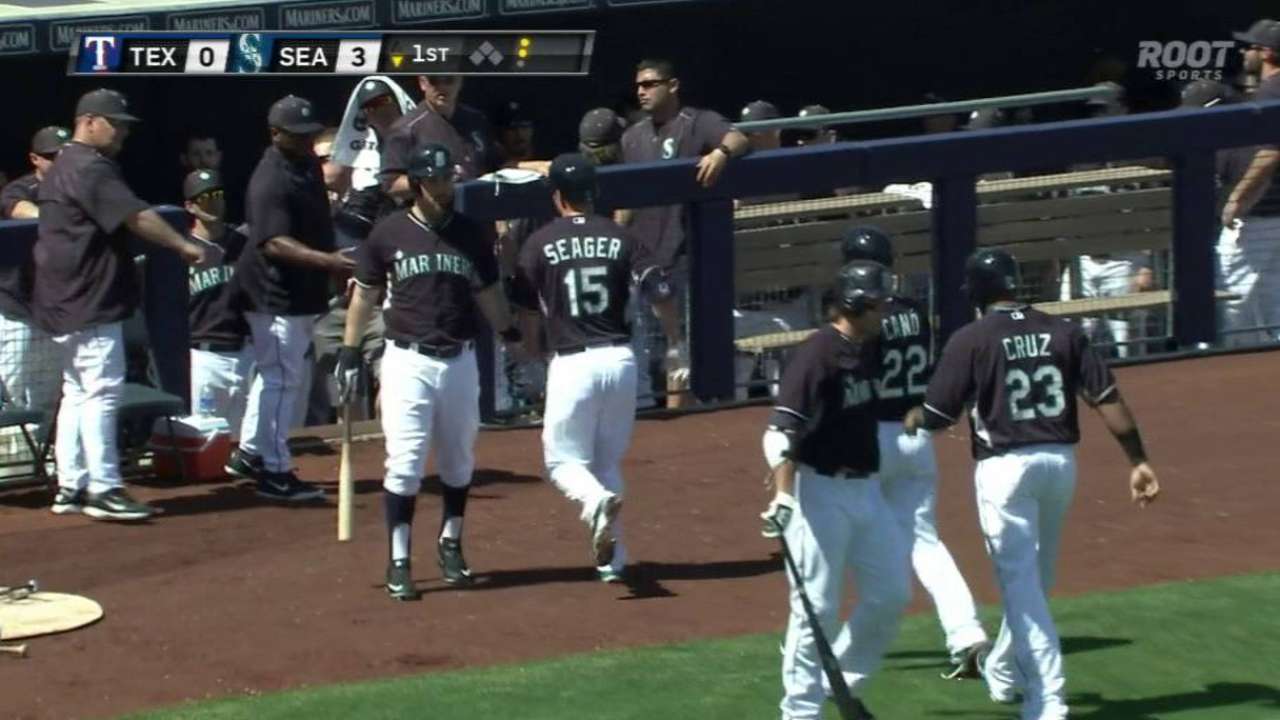 "There's a different feel around the team, a different feel with all the expectations externally," Seager said. "But internally, it's pretty simple. We haven't been to the postseason in a long time, so it's something where we need to get to that position before we can really think about a lot of the other stuff. And to get to that position, we have to worry about today, and then in turn, worry about tomorrow.
"We have guys on the team who have been to the postseason and been on championship teams. But I've never been in the postseason. I have to take it day by day and just worry about the grind more than the end result."
That's exactly the approach manager Lloyd McClendon wants. He's been quick to point out his club isn't starting with 87 wins this season, and it will need to work hard for the next six months to achieve that level and then surpass it.
"My expectations are real simple," McClendon said. "If we prepare on a daily basis to go out and execute and do the things we need to do to win ballgames, I think we'll be successful. I don't know what that number is, if you're asking for a number. I would hope we're better than we were last year in a lot of different areas, and I think we are on paper, but we still have to go out and execute. My expectations are no different than any other manager, and that is to make sure your club is ready to compete on a daily basis."
Greg Johns is a reporter for MLB.com. Follow him on Twitter @GregJohnsMLB as well as his Mariners Musings blog. This story was not subject to the approval of Major League Baseball or its clubs.