Mets, Duda break off extension talks to focus on season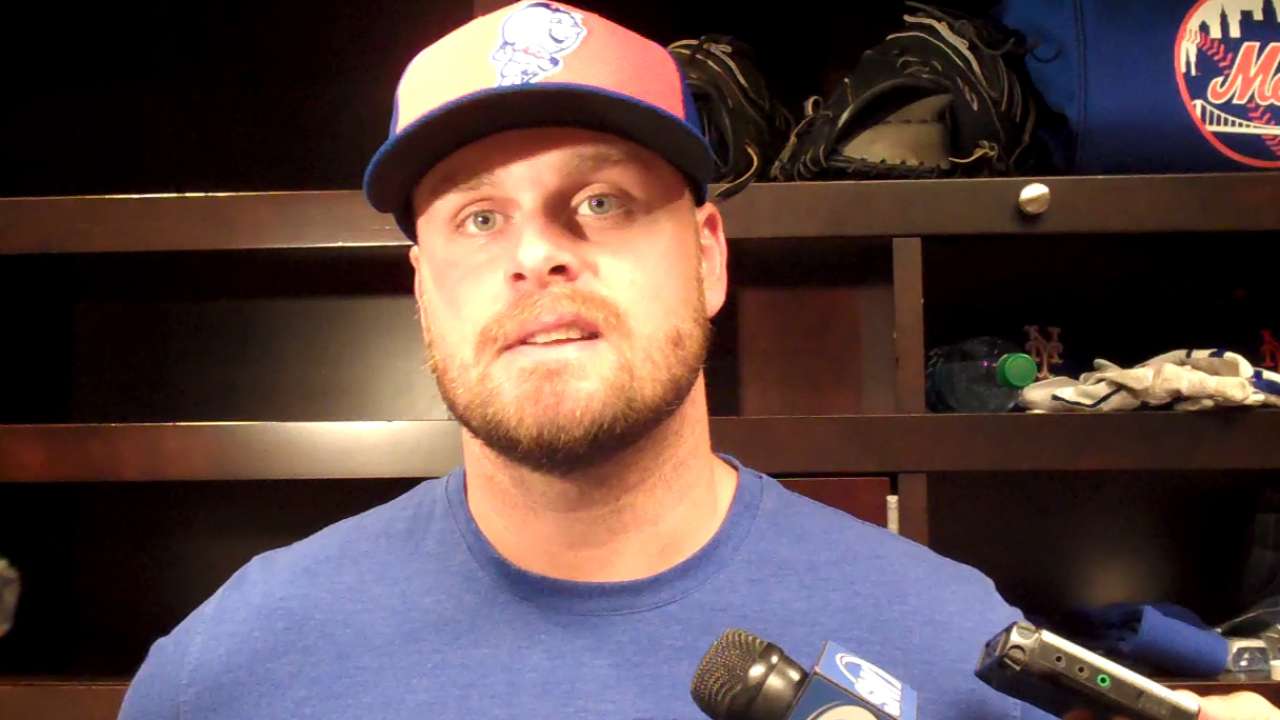 WASHINGTON -- The Mets still see Lucas Duda as their first baseman for the foreseeable future, owning his rights for three more seasons. But unable to strike a long-term deal, the team and Duda have broken off talks on an extension that would have guaranteed his stay in Flushing beyond 2017.
"There's really no disappointment," said the 29-year-old Duda, who had been negotiating with the Mets throughout Spring Training. "I'm actually very fortunate to be put in that position -- very thankful, too. But the two sides couldn't come to an agreement. It is what it is, and I'm ready to start Opening Day."
Coming off a career-high 30-homer season, Duda was seeking a deal that would buy out at least his first year of free agency. Instead, he will make $4.2 million this season with no guarantees beyond that.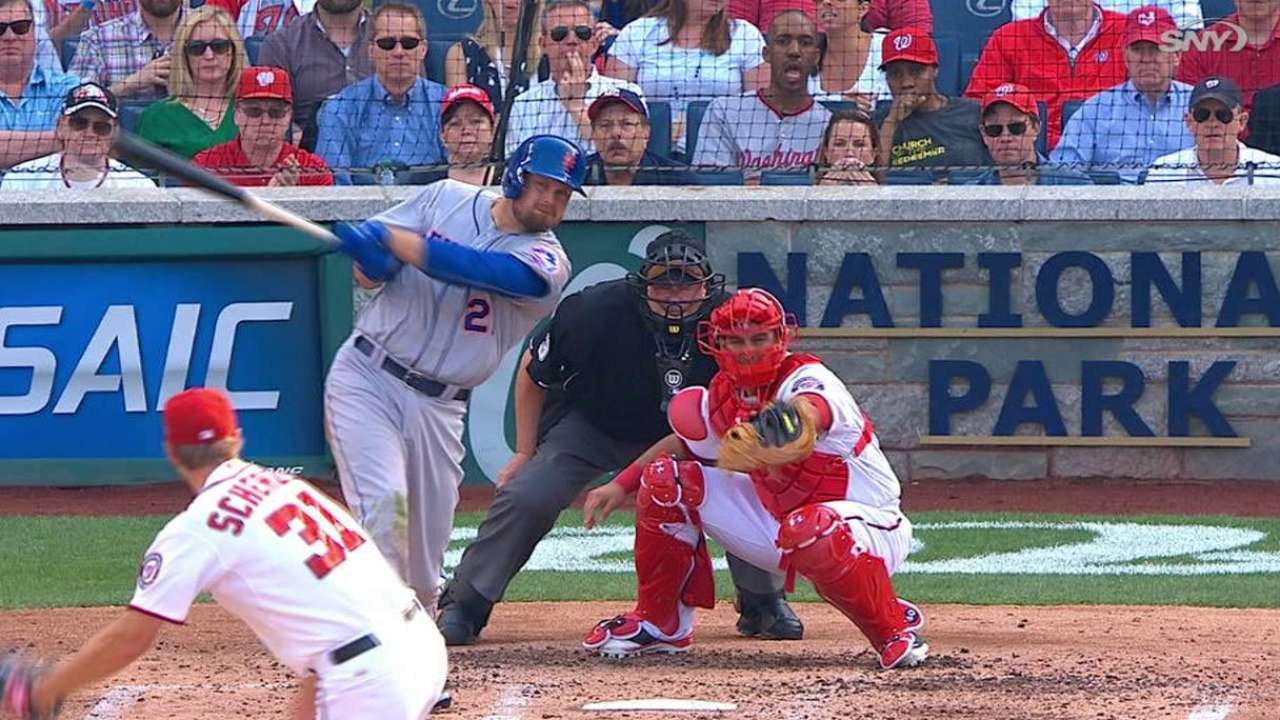 "Things just didn't come together," Mets general manager Sandy Alderson said on Monday. "In cases like these, contracts early in a player's career, it has to be a combination of a club being happy and a player being happy. That's probably true in any case, but this one just didn't work out. We're still very happy with Lucas. I think he's happy still to be a Met, and he will be still for a long time. Maybe we'll revisit this way down the road sometime."
Alderson added that the Mets will "probably not" negotiate with Duda at all during the season, with Duda adding that he would "rather focus on games day to day." Because he has two years of arbitration left, Duda's performance will now greatly influence his future salaries. Another 30-homer season could lift him close to an eight-figure payday next year, while a poor season would keep his salary around its current level.
Duda said he is not bothered by the fact that, without an extension, nothing is guaranteed.
"If you're asking me if there's any extra pressure, no," said Duda, who finished 2-for-4 on Opening Day with a key two-run single off Max Scherzer. "Our main goal is to go out there and win. I think if I stay healthy, I can help the team win."
Anthony DiComo is a reporter for MLB.com. Follow him on Twitter @AnthonyDiComo. This story was not subject to the approval of Major League Baseball or its clubs.