Kramer catches up with Utley, throws out first pitch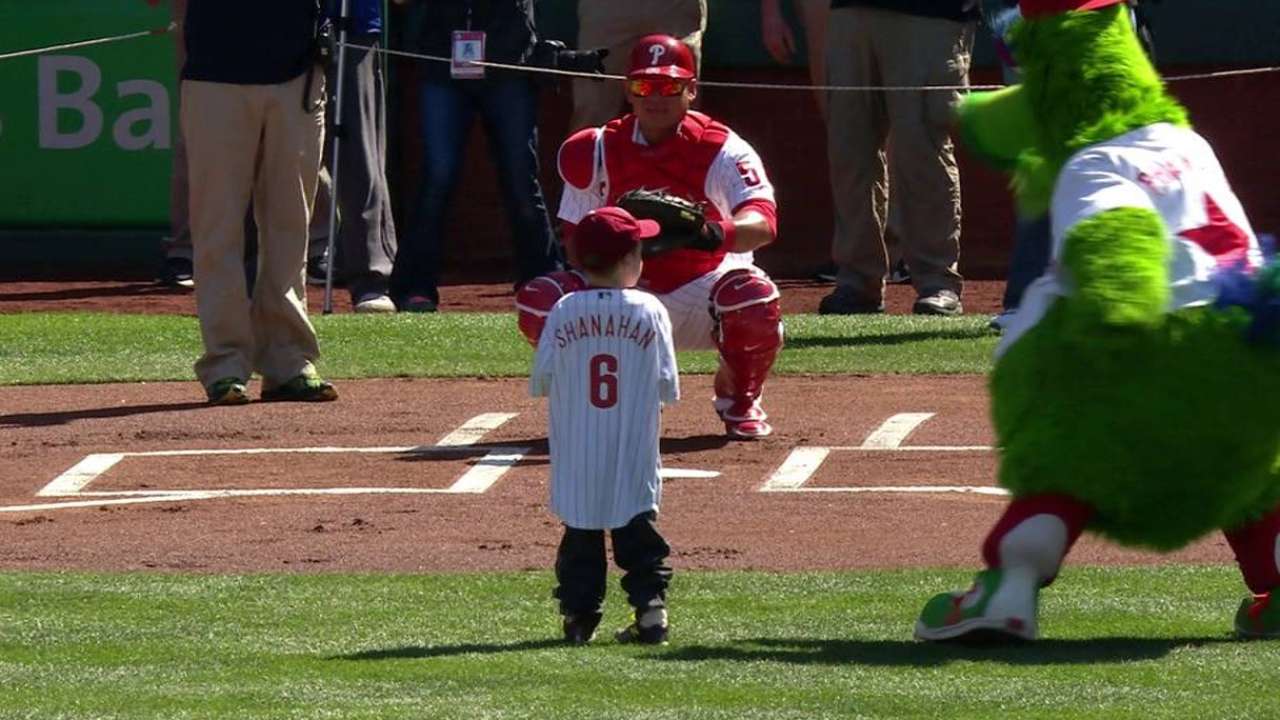 PHILADELPHIA -- Chase Utley still rules.
But Julie Kramer isn't bad, either. She threw a strike to home plate for her ceremonial first pitch before the Phillies opened their 2015 season Monday at Citizens Bank Park. Kramer, who is from Tabernacle, N.J., is a cancer survivor who appeared on "The Ellen DeGeneres Show" in December, where she discussed her inspiring battle with Stage 4 synovial sarcoma.
Kramer told DeGeneres' folks that she was a huge Utley fan, so DeGeneres had Utley surprise her on set with gifts and the invitation to come to as many Phillies games as she wanted this season.
"You rule!" Kramer said that day.
Kramer was on the field before Monday's game with DeGeneres' crew, which was filming her big day for an upcoming show.
Kramer and Utley chatted for a few minutes prior to the game starting.
Todd Zolecki is a reporter for MLB.com. Read his Phillies blog The Zo Zone. Follow him on Twitter. This story was not subject to the approval of Major League Baseball or its clubs.