Padres-Braves deal eliminates landing spot for Papelbon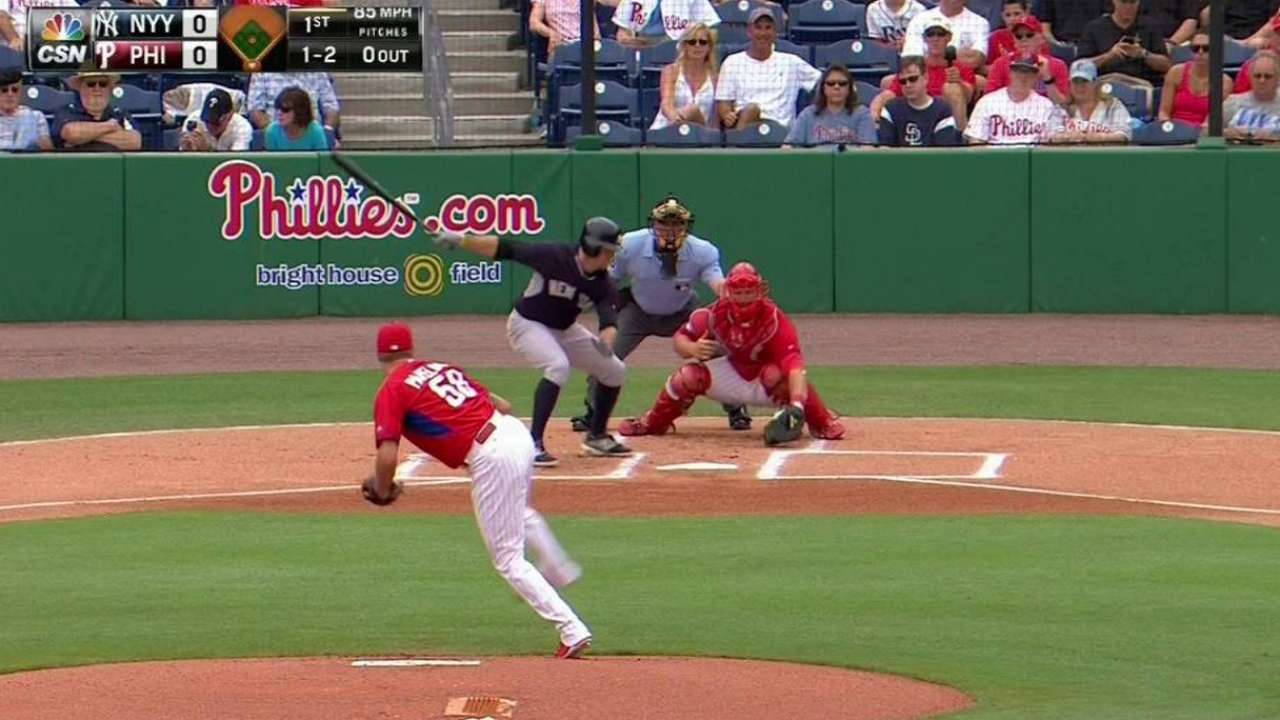 PHILADELPHIA -- The Padres made a last-minute blockbuster trade Sunday when they acquired closer Craig Kimbrel from the Braves.
Poof, just like that, the Phillies crossed off another potential landing spot for Jonathan Papelbon.
Baseball sources Monday said the Padres expressed marginal interest in Papelbon a few months ago, but nothing recently.
The Braves and Padres matched up well. The Braves cleared Melvin Upton Jr.'s entire contract from the books. He is owed $46.3 million. The Padres moved Carlos Quentin, who is owed $11 million this season, and Cameron Maybin, who is owed $16 million over the next two seasons. The Braves are paying their contracts.
Simply put, the Padres were willing to eat Upton's contract to acquire the best closer in baseball. The Braves were willing to eat Quentin's and Maybin's contracts to acquire some young talent and a Draft pick.
The Braves received pitching prospect Matt Wisler, whom MLBPipeline.com considered the Padres' fourth-best prospect, and outfielder Jordan Paroubeck, whom San Diego drafted in the second round of the 2013 First-Year Player Draft. The Braves also received the 41st overall selection in this year's Draft.
Todd Zolecki is a reporter for MLB.com. Read his Phillies blog The Zo Zone. Follow him on Twitter. This story was not subject to the approval of Major League Baseball or its clubs.