Sandberg wanted extra reliever to start season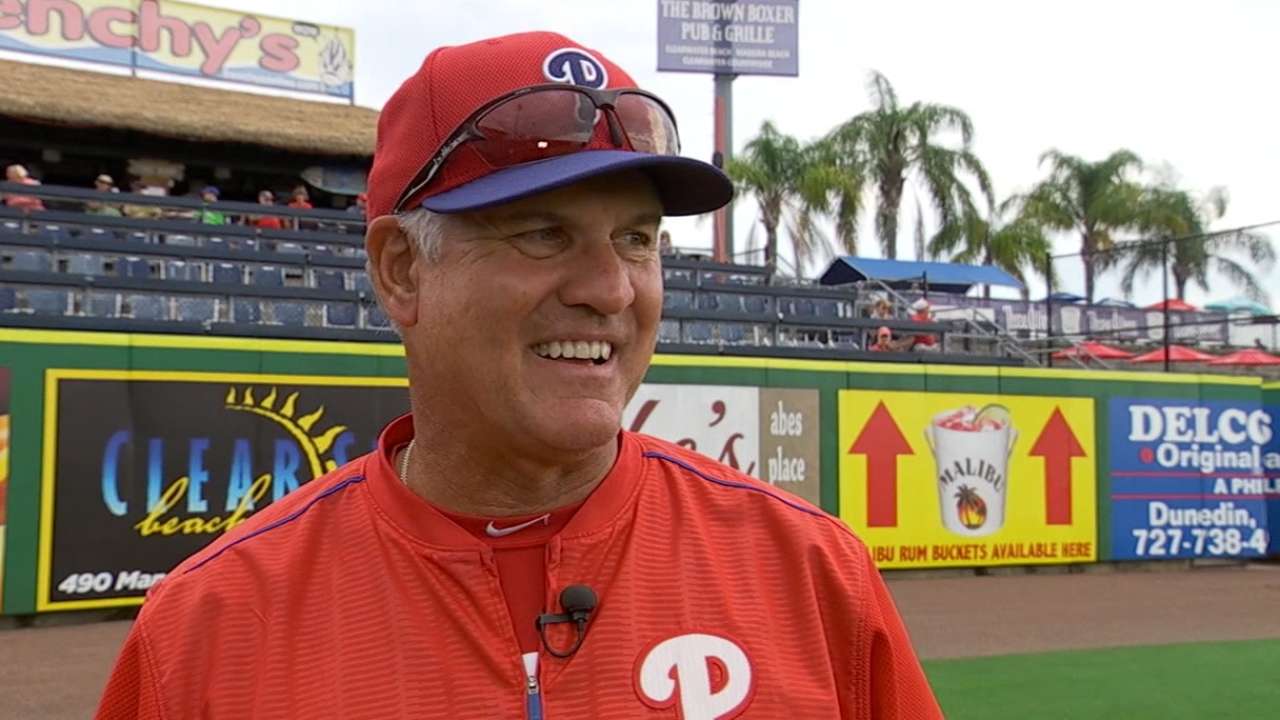 PHILADELPHIA -- The Phillies had no major surprises on their Opening Day roster, but manager Ryne Sandberg on Monday explained a few of the team's final decisions.
The Phillies chose to carry an extra reliever rather than an extra bench player. The team does not need a fifth starter until Sunday.
"Early in the season with the possible pitch counts coming into the season, it's nice to have an extra arm in the bullpen," Sandberg said.
The eight-man bullpen includes Jonathan Papelbon, Ken Giles, Jake Diekman, Justin De Fratus, Luis Garcia, Jeanmar Gomez, Cesar Jimenez and Dustin McGowan, whom the team signed to a contract Saturday after the Dodgers released him last week.
"McGowan was a guy we actually targeted over the winter," Sandberg said.
The Phillies chose Jeff Francoeur for a bench job, despite other outfielders in camp outperforming him. He joins Darin Ruf, Cameron Rupp, Cesar Hernandez and Andres Blanco on the bench.
"A need for a right-handed bat," Sandberg said, explaining Francoeur's spot on the roster.
Francoeur also plays well as a corner outfielder. The Phillies like his intangibles in the clubhouse, too. It could be a very long season for the Phillies, so a guy like Francoeur could help the club's young players survive it.
Cord Phelps (.870 OPS) had a much better spring than Hernandez (.482 OPS) or Blanco (.601 OPS), but Hernandez was out of options and the Phillies wanted a true shortstop on the bench.
Todd Zolecki is a reporter for MLB.com. Read his Phillies blog The Zo Zone. Follow him on Twitter. This story was not subject to the approval of Major League Baseball or its clubs.