Buchholz in vintage form during first Opening Day start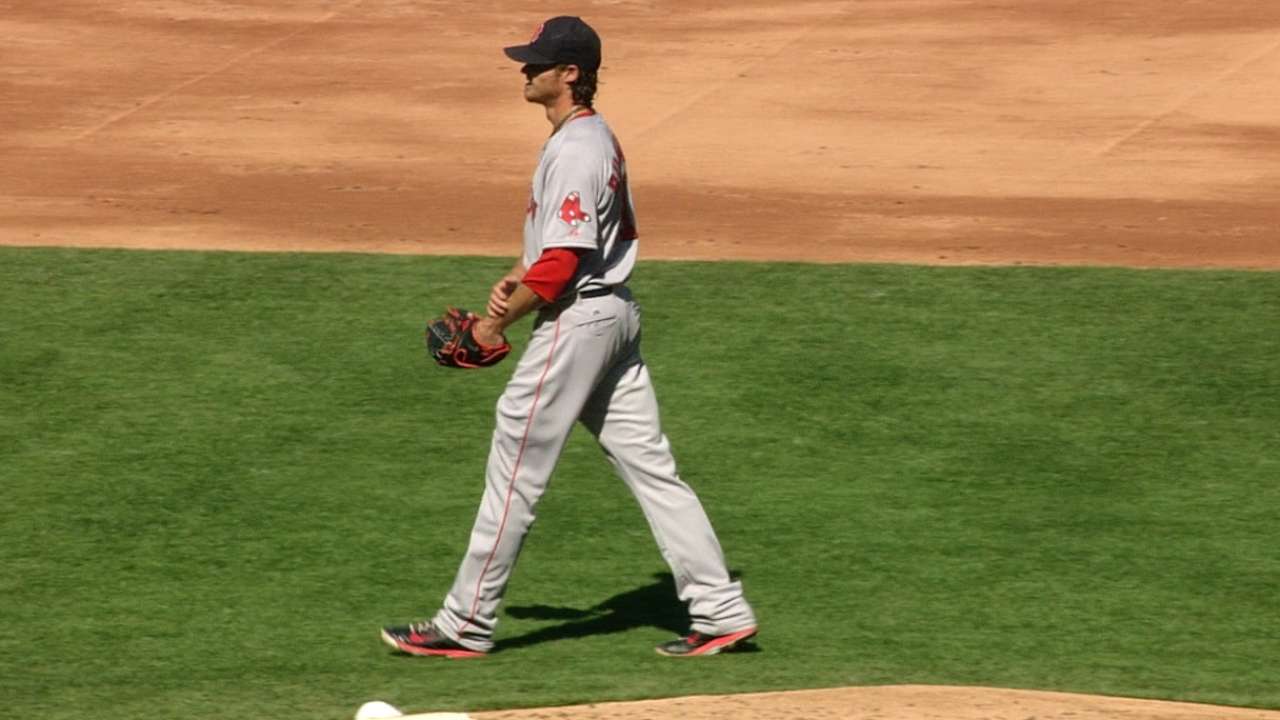 PHILADELPHIA -- In case you need a reminder of just how good Clay Buchholz can be when he has everything going for him, the right-hander provided an emphatic example during the first Opening Day start of his career.
In a seven-inning clinic that led the Red Sox to an 8-0 victory over the Phillies, Buchholz allowed just three hits and a walk while registering nine strikeouts.
This was the Buchholz who finished second to Felix Hernandez in ERA in 2010. This was the Buchholz who looked like the best pitcher in the American League for the first two months of the 2013 season.
"He was great," said Red Sox second baseman Dustin Pedroia. "He was commanding all of his pitches, kind of throwing them wherever he wanted. His changeup was great, he mixed up his curveball; he was awesome."
So just maybe these Red Sox do have an ace.
Buchholz is keeping all that out of his mind and trying to focus on the process.
Step one was just the way he would have drawn it up.
"It was good," Buchholz said. "There was a lot of building up to this moment. I felt good all spring. It's just another step, I guess. I was a little more anxious today than I have been for [other] first starts given all the attention to it. After the first couple pitches, it felt like a normal game."
And the Red Sox hope the game Buchholz pitched Monday will become normal this season. Last season was abnormal, as Buchholz was hit around too often, going 8-11 with a 5.34 ERA.
"Mechanically, I'm in a lot better spot," Buchholz said. "I feel like I'm within my delivery with every pitch. Whenever I come out of it, it's like … I feel it and I can switch on the next pitch rather than letting it go for an inning and coming in the dugout and having someone say, 'This is what you're doing.' I feel like I know my mechanics better than I did at any point last year. Yeah, it just puts me in a better spot to command and throw strikes."
Ian Browne is a reporter for MLB.com. Read his blog, Brownie Points, and follow him on Twitter @IanMBrowne. This story was not subject to the approval of Major League Baseball or its clubs.