Rays righty Smith to undergo Tommy John surgery
Pitching prospect had been expected to be 'a factor' for big league club in '15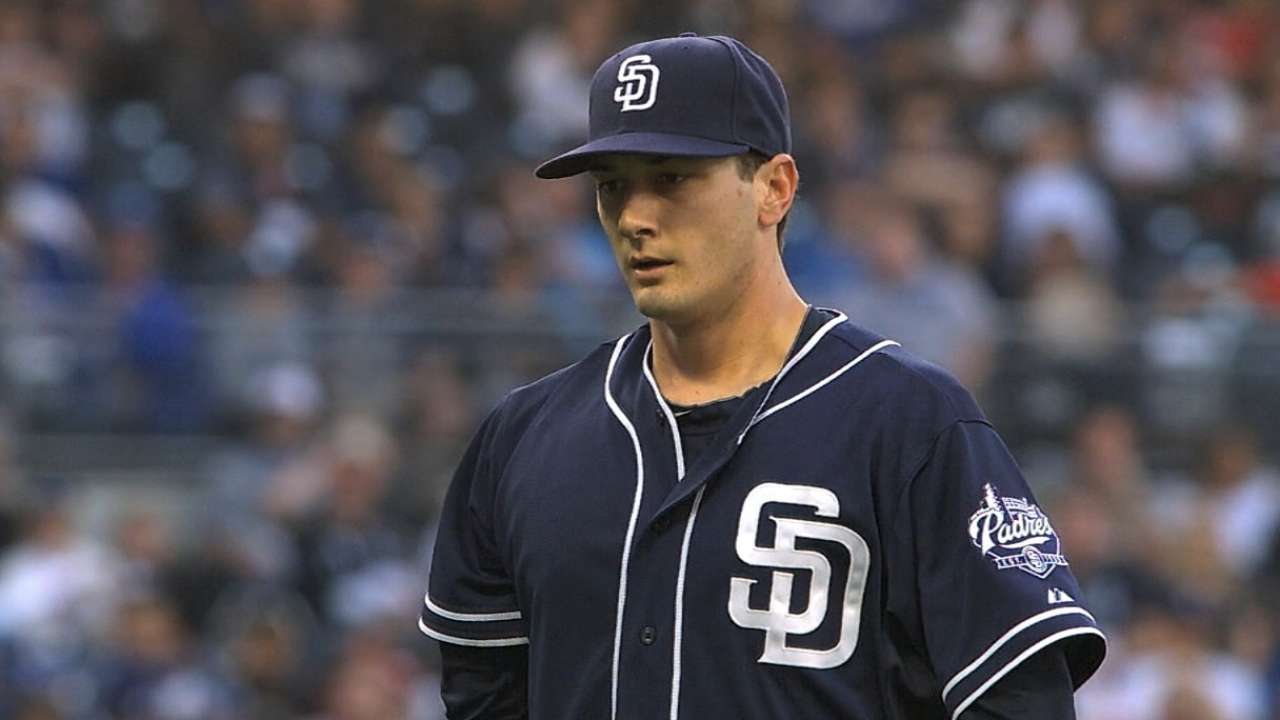 ST. PETERSBURG -- Burch Smith will have Tommy John surgery on his right elbow on Tuesday.
"He was pitching, had to come out, went and got looked at," Rays manager Kevin Cash said. "Obviously he didn't receive very good news."
Smith came to Tampa Bay in the three-team deal that sent Wil Myers and Ryan Hanigan to San Diego and brought Rene Rivera and Smith from the Padres and Steven Souza Jr. from the Nationals.
"It's a blow that we were really not anticipating," Cash said. "We'll make adjustments, but yeah, we were definitely planning on him being a factor for us."
After an injury-plagued 2014 season, Smith went to Spring Training with a shot at earning a spot in the Rays' rotation, but the rust from the previous season showed and he was sent to Minor League camp. Now the right-hander, who is the club's No. 25 prospect, is looking at 12 to 18 months of rehab following the surgery.
"He didn't pitch that much last year, but he looked like he was regaining some of his stamina," Cash said. "You noticed his fastball early on in his outings. Played up 93, 94, and as he got a little deeper in games, it would start to drop. But that was more due to the fact his arm wasn't in shape because he had a year off."
Cash saw enough of Smith during Spring Training to know that he has a lot to offer.
"He throws strikes, he competes, got a good changeup," Cash said. "He'd have been a nice option to have. We'll have to get him healthy here for next year."
Bill Chastain is a reporter for MLB.com. This story was not subject to the approval of Major League Baseball or its clubs.