Rule 5 Draft pick Graham makes scoreless MLB debut
Four other Twins on first Opening Day roster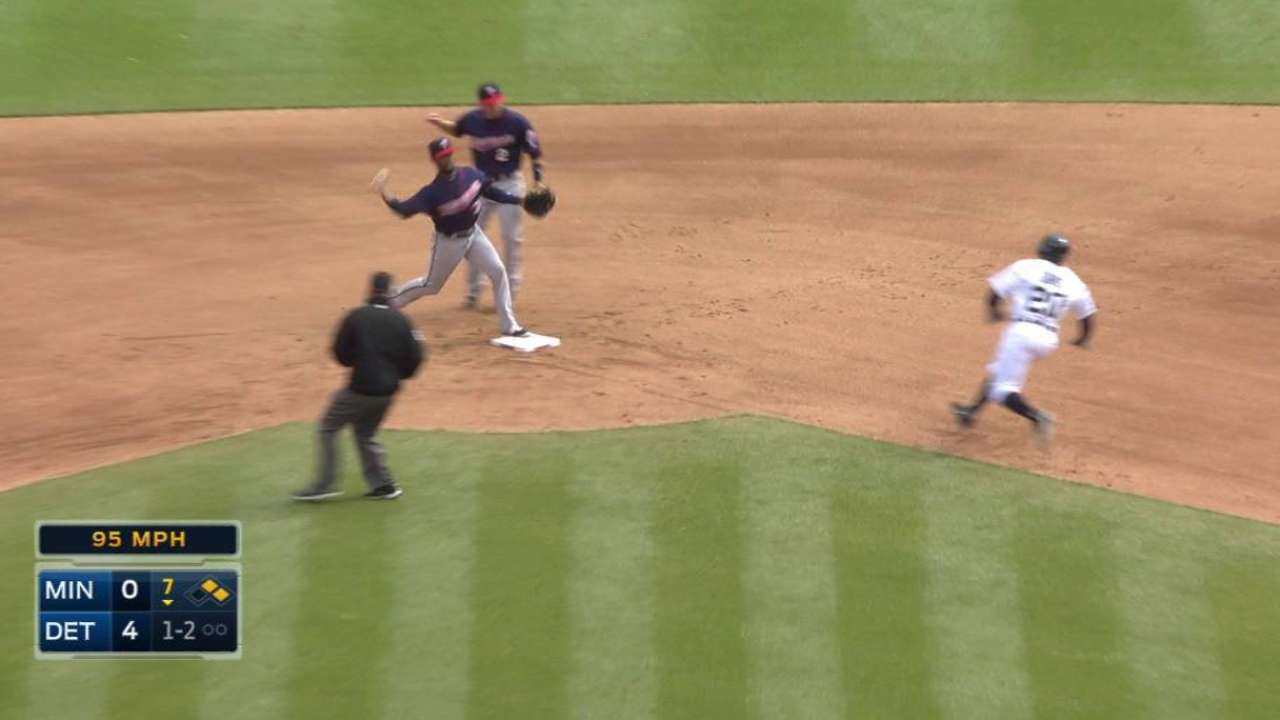 DETROIT -- Opening Day is always a special day, but it's one that players experiencing it for the first time will always remember.
For the Twins, they had five players taking in their first career Opening Day against the Tigers on Monday: shortstop Danny Santana, designated hitter Kennys Vargas, catcher Chris Herrmann, left-handed reliever Aaron Thompson and Rule 5 Draft pick J.R. Graham. Santana and Vargas were in the starting lineup and combined to go 1-for-7.
Graham, a right-handed reliever, made his Major League debut in Monday's 4-0 loss, tossing two scoreless innings in relief of right-hander Phil Hughes. Graham's first pitch nearly hit Tigers shortstop Jose Iglesias and he allowed the first two batters he faced to reach, but settled down. He got Ian Kinsler to ground into a double play before getting Miguel Cabrera to pop up to end the seventh. He was sharper in the eighth, pitching around a leadoff single from Victor Martinez.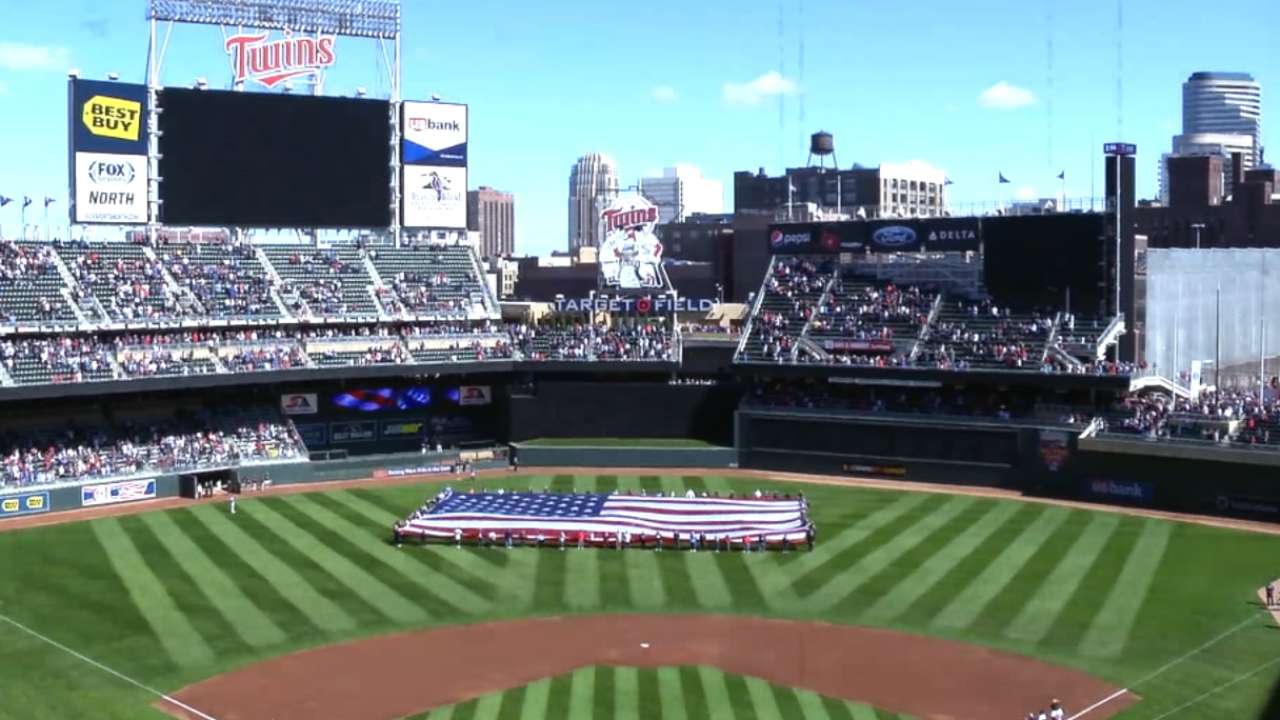 "I guess I was a little bit nervous there in the beginning," said Graham, whose parents, Brian and Julie, made the trip to Detroit from Northern California for the three-game series. "I almost took Iglesias' head off. But I thought I settled in nicely after that. But the nerves did get to me a little bit."
Herrmann was among the final additions to the roster, as he won the backup catcher role over Josmil Pinto and Eric Fryer on Thursday. Herrmann, 27, has played in 97 games over the last three seasons with the Twins, but this is the first time he made the club out of Spring Training.
"It feels great," Herrmann said. "I keep telling everybody that this time feels different. I've been up and down several times over the last few years and those were some great moments, but just being able to make the team on Opening Day is a special moment for me. It feels like I truly earned my spot."
Rhett Bollinger is a reporter for MLB.com. Read his blog, Bollinger Beat, and follow him on Twitter @RhettBollinger. This story was not subject to the approval of Major League Baseball or its clubs.