Grandy hits leadoff, followed by Wright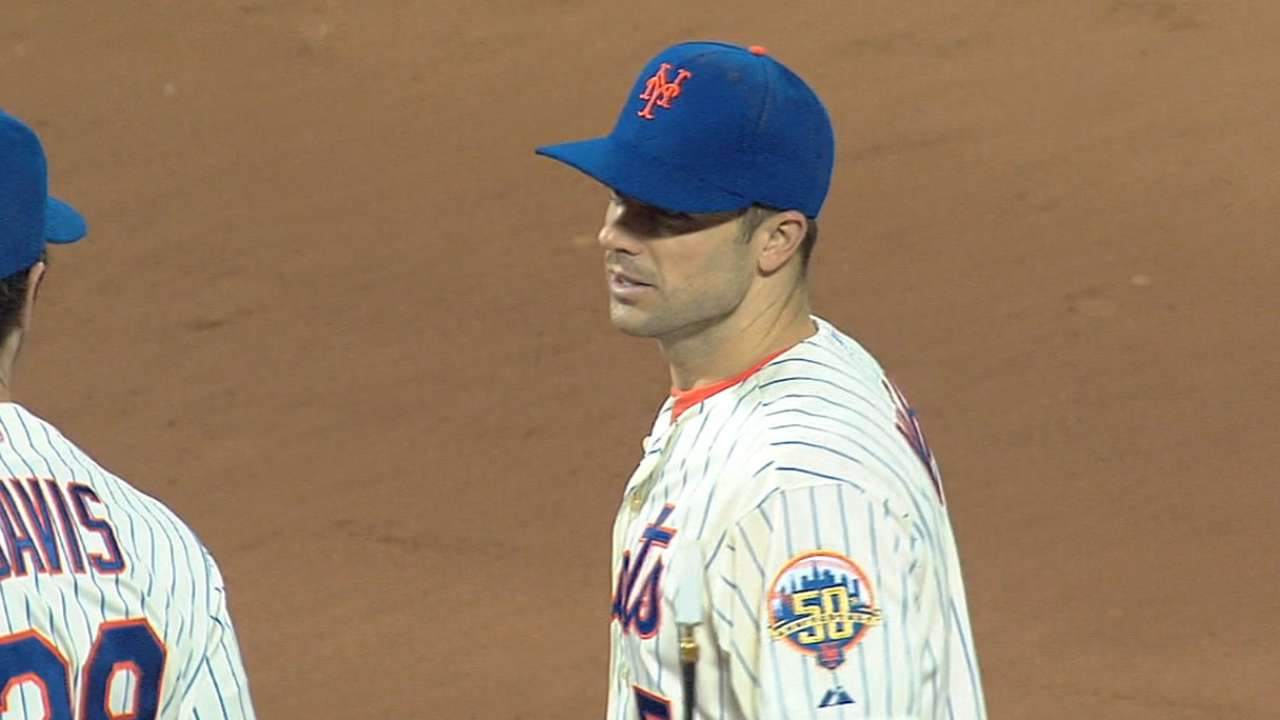 WASHINGTON -- Early in Spring Training, Mets manager Terry Collins sat David Wright down in his office to discuss several possible lineup machinations.
"I kind of cut him off and said, 'Terry, I don't care,'" Wright said. "'Just bat me wherever you think is best to help this team win.'"
With some input from the front office, Collins settled on Wright in an unfamiliar spot: No. 2, where he has only batted 15 times in his career, and not at all since 2010. Following a spring's worth of speculation regarding Juan Lagares batting leadoff, the Mets settled instead on Curtis Granderson, who hit at the top of the lineup 52 times last season, with a .210 average and a .637 OPS.
"I think the goal is to maximize run production," general manager Sandy Alderson said. "The lineup is geared to do that. Manufacturing runs? A three-run homer does that, too. So I don't know that the lineup is any more than a best effort to bunch the players in a way that's going to lead to the maximum run production."
The Mets also chose not to bat their pitcher eighth, a concept they toyed with at times last season and throughout Spring Training -- and something they may revisit later this summer. Instead, Collins slotted Granderson first, followed by Wright, first baseman Lucas Duda, right fielder Michael Cuddyer and second baseman Daniel Murphy. Lagares hit sixth, with catcher Travis d'Arnaud seventh, shortstop Wilmer Flores eighth and pitcher Bartolo Colon ninth.
Collins said that Lagares' .359 Grapefruit League average, with three home runs in 21 games, was enough to bump him up to the middle of the lineup, but not enough for him to earn leadoff duties.
"To have Juan go to the top of the lineup … I thought it was a lot to ask," Collins said. "So we just said we'll go with the other lineup. It really gets Grandy, David, Duda, Cuddyer, Murph all near the top, where they're going to get up the most. But Juan had a good little spring. I left him in a place where he can hopefully have some guys on and do some damage."
Anthony DiComo is a reporter for MLB.com. Follow him on Twitter @AnthonyDiComo. This story was not subject to the approval of Major League Baseball or its clubs.