MLB.com Columnist
Fred Zinkie
10 fun fantasy facts: Opening Day edition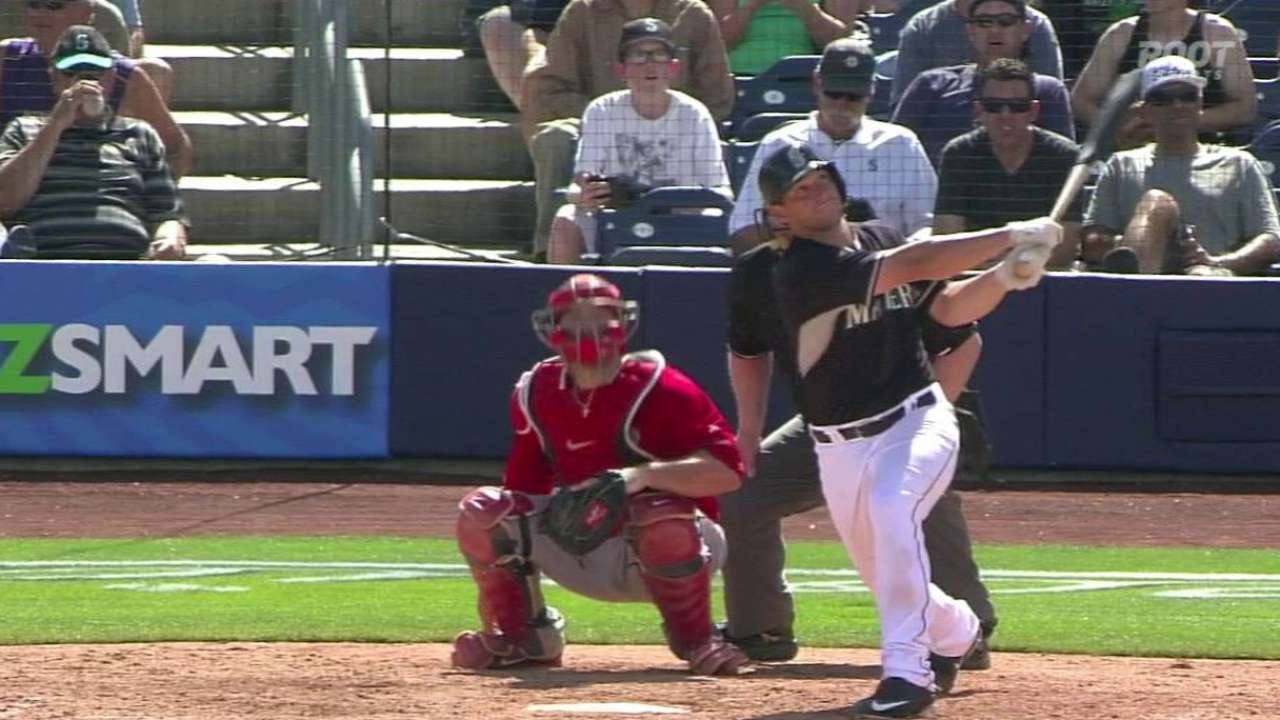 Spring Training statistics do not always portend regular-season performance, but there are times when a strong spring showing can lead to a career year. Michael Brantley previewed an upcoming career year by leading the Majors with a .500 Spring Training batting average last season. Dee Gordon swiped nine bases in 21 games last spring, and then he shocked fantasy owners by leading the Majors in steals during the regular season. Here are the key names and numbers to know from the recently completed Spring Training action.
Kris Bryant, 9 home runs
The Cubs' top prospect will start the season in Triple-A despite going deep nine times in 40 spring at-bats. The 23-year-old slugged 43 homers in the Minors last season, and he should be retained in every fantasy league, as he could be one of baseball's most effective power hitters by the beginning of May.
Mike Zunino, 7 home runs
The youngster has the potential to be an offensive force in the Majors, but he has hit .203 -- albeit with 27 homers -- in 611 at-bats with Seattle from 2013-14. However, Zunino could be ready for a breakout in his third season after producing seven homers and a .352 batting average during Spring Training. Owners in two-catcher leagues would be wise to find the Mariners' backstop a lineup spot.
Odubel Herrera, 7 steals The 23-year-old was not on the fantasy radar when Spring Training began, but he will head into the regular season as the Phillies' starting center fielder and likely No. 2 hitter. Herrera swiped seven bases during Spring Training, and his .321 batting average at the Double-A level last season suggests that he is ready to earn plenty of chances to help fantasy owners in the steals category.
C.J. Cron, .413 average
The 25-year-old picked a great year to have a strong spring, as the door is wide open for him to have regular playing time until Josh Hamilton returns to the team. A .413 Spring Training batting average should ease concerns about Cron's disappointing stat line -- .205 average, two homers, 10 RBIs -- during last season's second half. The left-handed masher should be owned in most formats.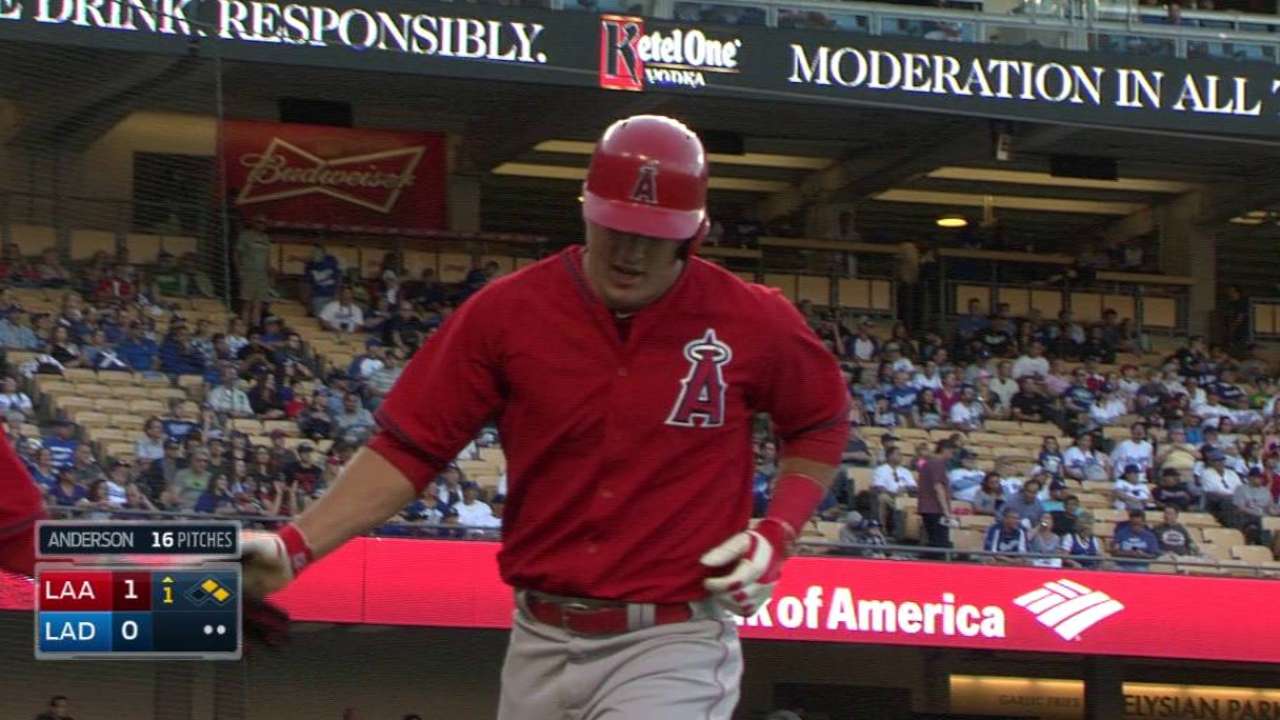 Mookie Betts, .429 average
Betts did not give Red Sox manager John Farrell much of a chance to look at other leadoff options, as his .429 batting average placed him second in the Grapefruit League. The 22-year-old offers a terrific blend of plate skills and speed, and he could be a Top 20 outfielder this season.
Luis Valbuena, .380 average
After watching Valbuena hit .380 in Spring Training, the Astros made him their everyday third baseman and optioned Matt Dominguez to Triple-A. The 29-year-old offers 20-homer upside, and his multiposition eligibility will make him the perfect reserve option in mixed formats.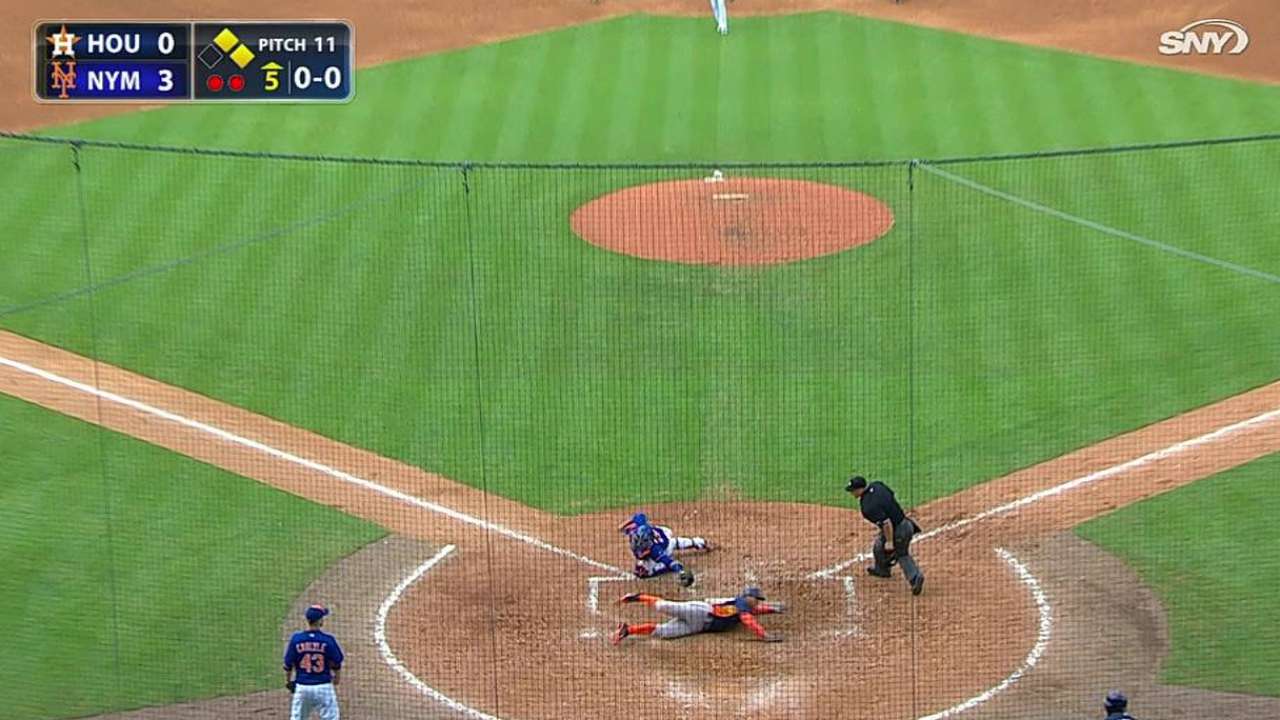 Eric Young Jr. , 7 stolen bases
Young ensured that the Braves would pick up his Minor League contract by flashing his trademark speed with seven steals during Grapefruit League games. He should hit out of the leadoff spot for the foreseeable future, and it would not be surprising to see the 29-year-old rank among the Senior Circuit's stolen-base leaders in 2015.
Daniel Norris, 30 strikeouts
The 21-year-old secured a rotation spot with the Blue Jays thanks to 30 Spring Training whiffs and a season-ending injury to Marcus Stroman. Norris fanned 163 batters in 124 2/3 innings in the Minors last season, and fantasy owners are wise to chase high-strikeout starters for the back end of their April rosters. The lefty is worth a roster spot in all formats, but those in shallow leagues may want to keep him on the bench until he has some regular-season success.
Zach McAllister, 28 strikeouts
McAllister produced a 2.84 ERA with 20 strkeouts in 19 innings when working mostly as a reliever last September. Then, the right-hander carried those improvements into Spring Training and won a rotation spot with the Indians after posting a 2.84 ERA with 28 strikeouts in 25 1/3 frames. McAllister's 1.41 career WHIP will drive away many fantasy owners, but those who stash the hurler on the bench could wind up with one of 2015's most improved players.
Kendall Graveman, 0.36 ERA
Graveman has made just 37 Minor League starts, but his lack of experience did not hurt him this spring, when he posted a 0.36 ERA and a 0.75 WHIP on his way to winning a rotation spot with the A's. The 24-year-old did not post a high strikeout rate in the Minors, and he fanned 17 batters in 25 1/3 innings during Spring Training. Those in deep mixed leagues will be happy to roster this low-ratio right-hander, but Graveman's mediocre strikeout rate may limit his ability to crack shallow-league lineups.
Fred Zinkie is a senior fantasy baseball writer for MLB.com. Follow him on Twitter at @FredZinkieMLB. This story was not subject to the approval of Major League Baseball or its clubs.