What's Next: For openers, baseball is back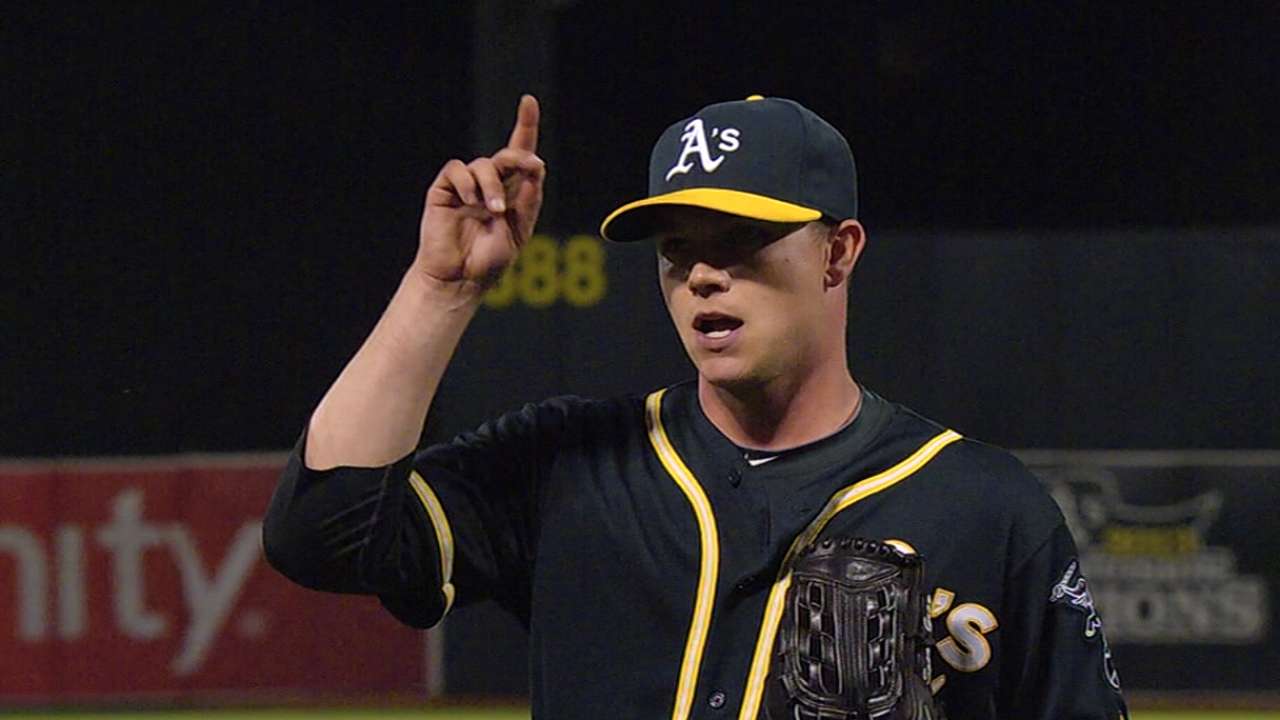 The appetizer has been digested, and it tasted great. Now we wait for the main course, otherwise known as Opening Day and the rest of the first full week of the 2015 Major League Baseball season.
Bon appetit, indeed.
Sunday night brought us a rocking Wrigley Field. Monday brings us everything else -- the 28 other teams basking in the pageantry, bunting and, in some cases, chilly early-April weather to begin the 162-game grind that all teams hope will lead to 11 more victories in October (and November). Fourteen games to continue a week loaded with action on the diamonds of the American and National Leagues and storylines that will start to echo the standings.
Here's a primer for the first week ahead in 2015, with one highlight of the many set to pop with each day:
Monday
Where to begin? Masahiro Tanaka coming back to start for the Yankees? Craig Kimbrel possibly closing one out for the Padres? Max Scherzer's first twirl as a National? The triumphant returns of Cy Young Award winners Corey Kluber and (also MVP Award winner) Clayton Kershaw? Felix Hernandez vs. Jered Weaver in the Seattle lid-lifter?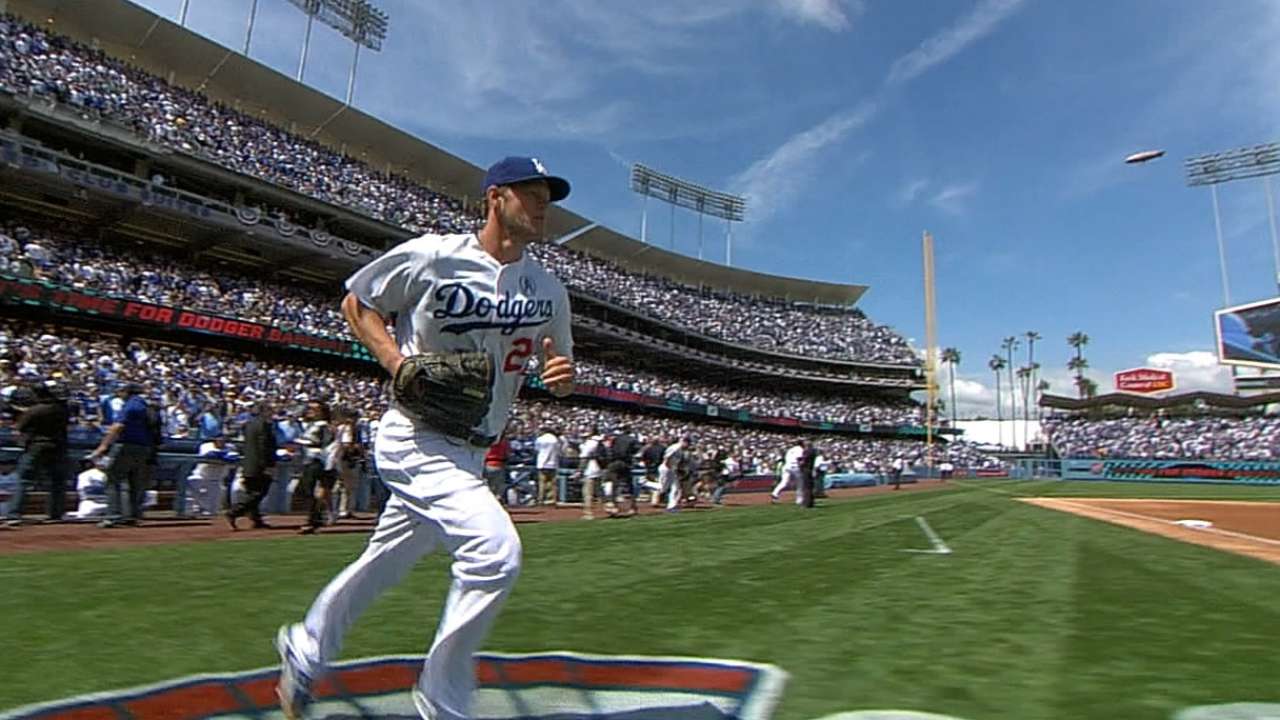 There's almost too much to talk about, but beyond new Commissioner Rob Manfred throwing out the ceremonial first pitch in Washington, beyond the flyovers and the emotional national anthems and beyond everything wonderful that Opening Day means to our game and our country, how about them champs?
We pick up where we left off, with Madison Bumgarner on the mound for the San Francisco Giants, just like he was when he got Salvador Perez to pop out to Pablo Sandoval to end last year's World Series. On Monday, the Major League menu of games will fittingly come to a finale with a nightcap in Arizona, with the lefty they call "MadBum" toeing the slab against the D-backs.
Tuesday
It's a lighter slate, but the No. 2 starters can pack plenty of intrigue on their own. Of several must-see games, we'll set focus on South Florida, where the Braves visit the Marlins. Left-hander Alex Wood takes the hill for the Braves and will try to build on the eye-popping stats he put up last year as a 23-year-old, when he won 11 games and pitched to a 2.78 ERA while striking out 170 batters in 171 2/3 innings.
He'll be up against Giancarlo Stanton and opposite one of Miami's newest starters, Mat Latos, who came over in an offseason trade with Cincinnati.
Wednesday
And for our next act, we present a contrast in styles. The Blue Jays will throw the big leagues' most famous active knuckleballer, the ageless R.A. Dickey, into the Bronx cauldron of opening week for a pivotal early AL East tilt against the Yankees and their young fireballer, Michael Pineda, who looked great all spring.
Yankees fans will be eager to take a lead into the ninth inning of that one and maybe even more eager to see which reliever -- Andrew Miller or Dellin Betances -- manager Joe Girardi might decide to hand the ball to for the save.
Thursday
Happy Matt Harvey Day! This well-wishing isn't merely extended to Mets fans but to all baseball enthusiasts, who have to admit that the sport will be better for the presence of the charismatic right-hander who was scintillating in 2013 prior to his Tommy John surgery.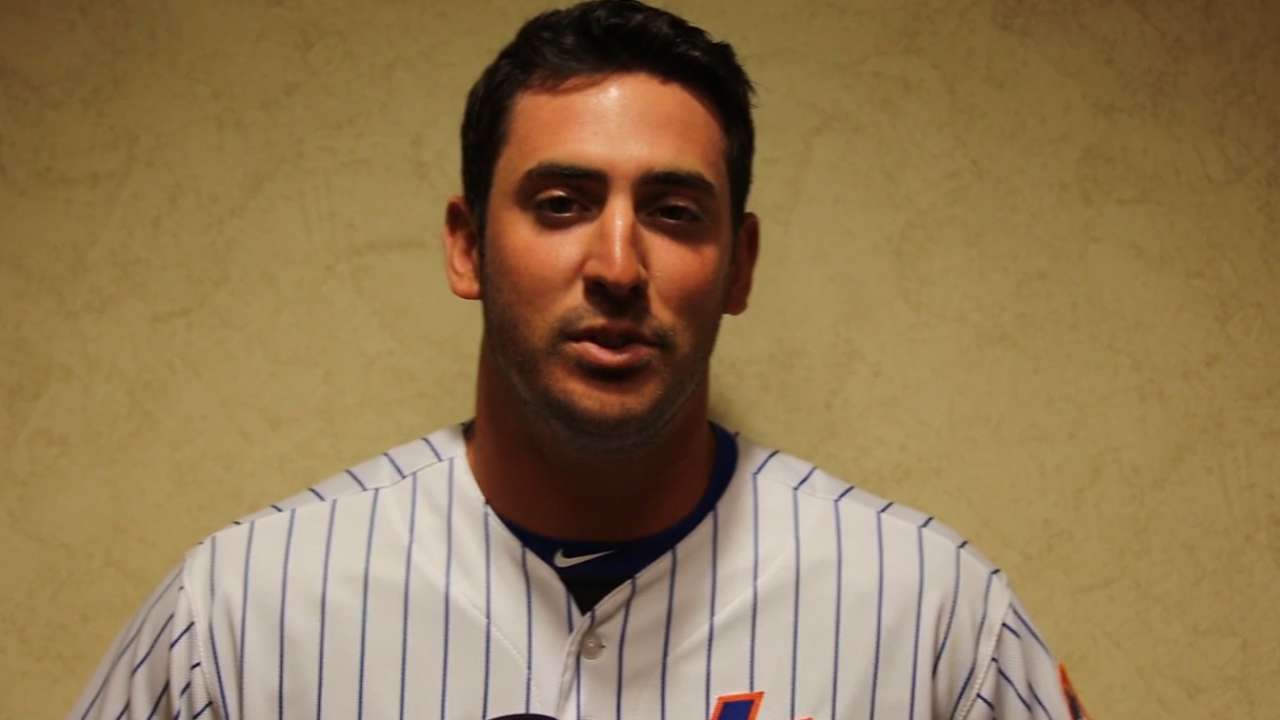 Harvey will have his hands full right away, of course, going up against Washington righty Stephen Strasburg in Nationals Park in what could be the pitching duel of the week.
Friday
The Mariners have become a trendy pennant pick, and on Friday in Oakland, one of the key potential contributors to the fruition of such a lofty goal will take the hill for the first time in 2015. His name is Taijuan Walker, he's 22, and his fastball routinely hits the mid-to-upper 90s. He also was relatively unhittable all spring.
Saturday
To get the weekend cooking, how about a rematch of one of the more stunning results from last year's postseason? Looking back now, it wasn't terribly surprising that the Royals swept the Angels in the AL Division Series, because Kansas City was in the midst of a mind-bending eight-game winning streak that took them all the way to the Fall Classic.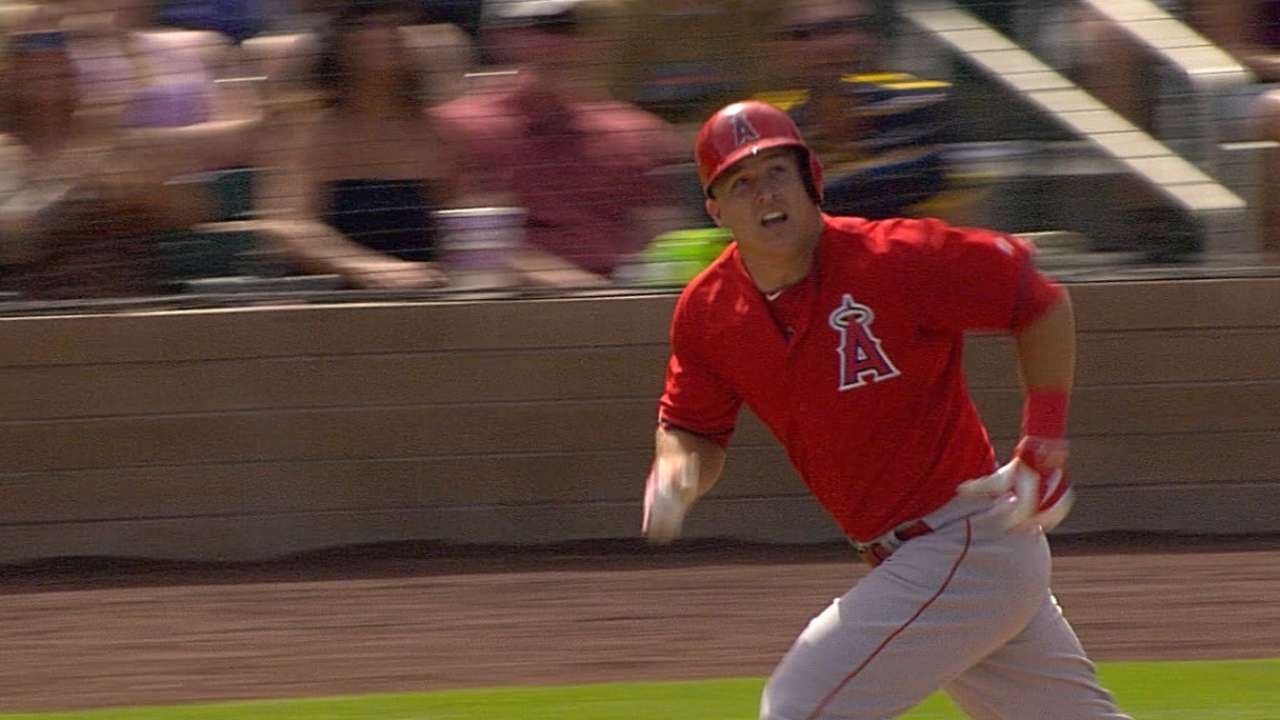 But the Angels were favored to win that series, and on this night, they'll have a chance for some revenge in 2014 AL MVP Award winner Mike Trout's house.
Sunday
There's nothing better to finish off the weekend than a good-old yard Sale.
That would be southpaw Chris Sale, who, barring any setbacks during the week, figures to make his 2015 debut for the White Sox. Sale missed all of Spring Training because of foot injuries sustained in a home accident in late February. Now he's raring to go and help his team -- and continue a path to stardom -- in his first start, which should come at home against the Twins.
Doug Miller is a reporter for MLB.com. Follow him on Twitter @DougMillerMLB. This story was not subject to the approval of Major League Baseball or its clubs.