Hart on trading Kimbrel: 'It's a hard thing to do'
Braves' all-time saves leader headed to Padres in six-player deal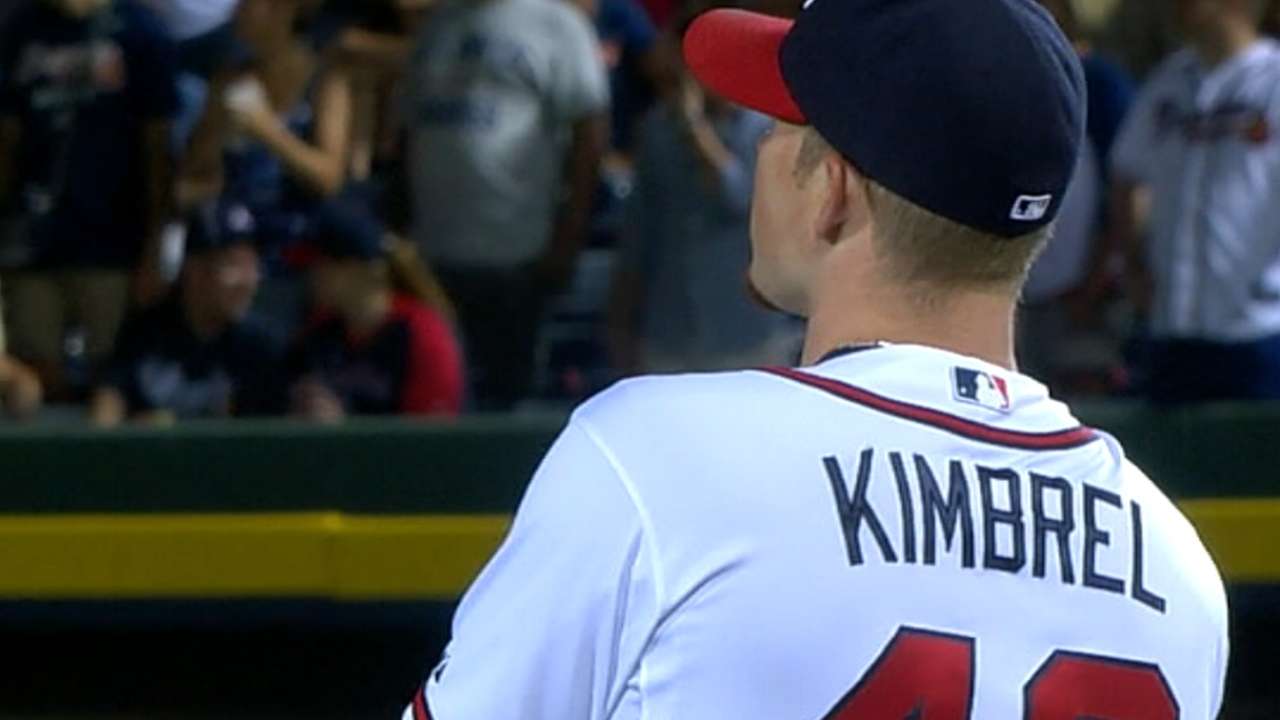 MIAMI -- After trading Craig Kimbrel to the Padres on Sunday, Braves president of baseball operations John Hart knew there would be fans who would not understand how he could deal the popular All-Star closer. But at the same time, he felt it would have been much more damaging to have passed on the opportunity to complete this deal that was centered on dumping Melvin Upton Jr.'s contract.
Kimbrel and Upton were traded to the Padres in exchange for two veteran outfielders -- Cameron Maybin and Carlos Quentin -- and two highly regarded prospects, right-handed pitcher Matt Wisler and outfielder Jordan Paroubeck. Atlanta also received the 41st overall selection in this year's First-Year Player Draft.
"I love Craig Kimbrel," Hart said. "He's a special guy. It's a hard thing to do. It's not like you come in and be heartless by trading these guys around. We're looking to the best thing and right thing for the organization. Sometimes, things like this happen."
Unfortunately for Kimbrel, he stood as the one piece that was attractive enough to persuade another club to acquire him at the cost of assuming responsibility for the $46.3 million Upton is owed over the final three years of his contract -- which stands as one of the worst in Braves franchise history.
"This was a difficult trade to make from a personal standpoint," Hart said. "From a professional standpoint, I think we obviously stayed consistent with our plan and our approach to where we're going and what we feel we need to do to get there."
Unfortunately for Hart, he had to break this news to Kimbrel after the Braves arrived in Miami late Sunday afternoon, about 24 hours before Monday's Opening Day game against the Marlins.
Kimbrel grew up as a Braves fan in Alabama and had been with the organization throughout his professional career. The 26-year-old closer, who holds the Braves franchise record with 186 saves, had aspirations of spending his entire career in Atlanta. But a little more than a year after getting a four-year, $42 million contract extension, he now finds himself preparing to enter a different environment.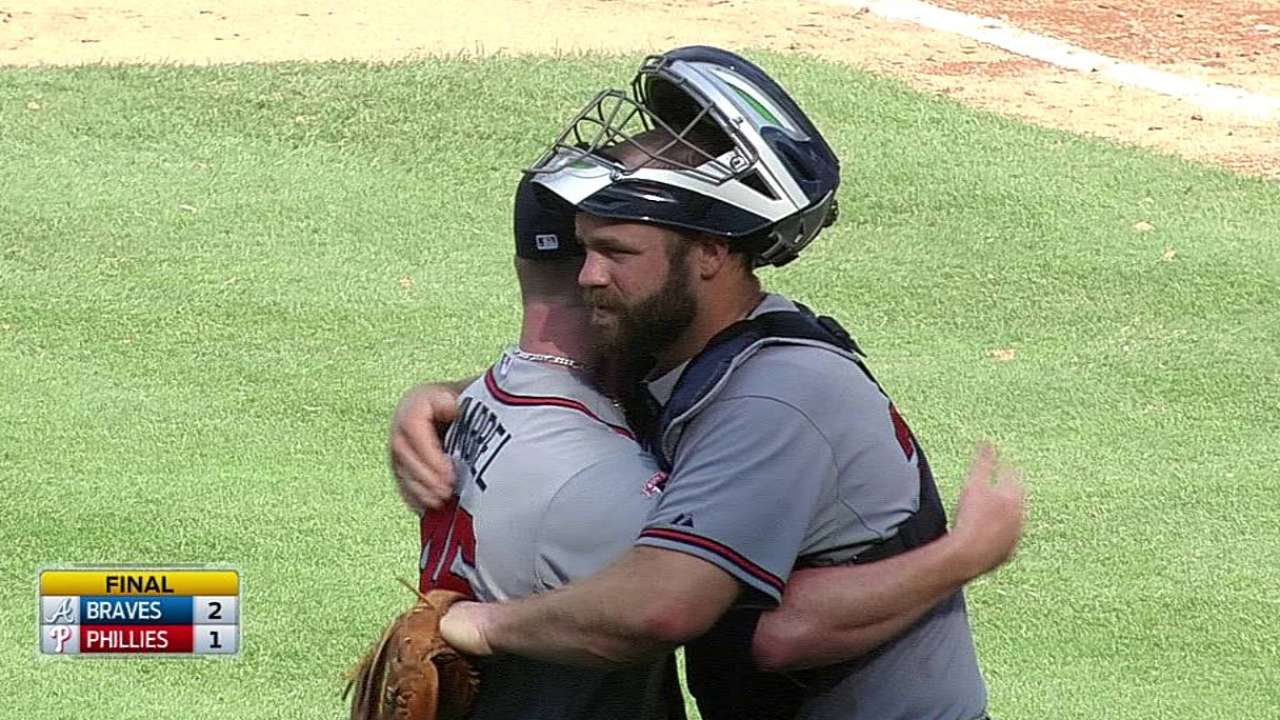 "He was just a consummate professional," Hart said. "This is a guy that you want him to be your son or to marry your daughter. He's just an outstanding young man. He was very respectful of the opportunity to play for the Braves. He loves the Braves and he understands the dynamic. He was absolutely classy and professional."
While Kimbrel has been an elite closer through each of his first four seasons at the Major League level, the effective lifespan within this role has often proven to be quite unpredictable. This combined with the fact that Jim Johnson and Jason Grilli are now present to handle the closing duties gave the Braves some incentive to complete the deal. But it was primarily fueled by the chance to dump Upton's salary and use the savings to continue building for the future.
"This is not a club we want to see sink into a morass here for a period of time," Hart said. "We think we're doing some exciting things."
Mark Bowman is a reporter for MLB.com. This story was not subject to the approval of Major League Baseball or its clubs.