Papi to start at 1B on Opening Day in Philly
Napoli will be available off the bench for Red Sox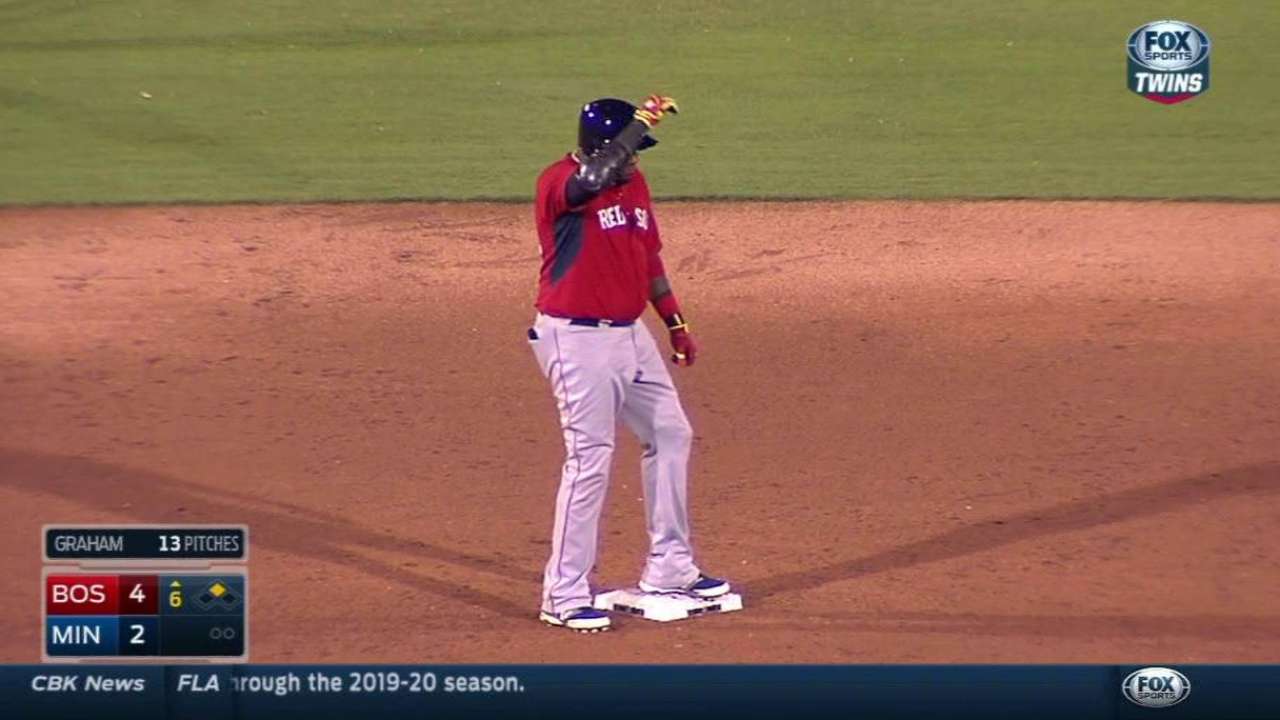 PHILADEPHIA -- Though the Red Sox won't have the designated hitter for Opening Day on Monday against the Phillies at Citizens Bank Park, they will have David Ortiz.
Manager John Farrell confirmed on Sunday that the slugger will start at first base against Phillies ace lefty Cole Hamels. The game is scheduled to start at 3:05 p.m. ET.
That will leave Mike Napoli on the bench, though his right-handed bat will almost certainly become a factor in the mid-to-late innings.
Ortiz didn't play first base at all during Spring Training, but playing defense after a long layoff is nothing new to him.
In three World Series (2004, '07 and '13), Ortiz played first base after several weeks of not playing defense. Not only that, but he held his own each time.
Ortiz will likely start two of the three games in Philadelphia.
The Red Sox will get the DH back for their second series of the season, which starts on Friday night at Yankee Stadium.
In fact, after the series in Philly, Boston won't lose the DH again until June 17 in Atlanta.
Ian Browne is a reporter for MLB.com. This story was not subject to the approval of Major League Baseball or its clubs.