Morrison motivated to move on from frustrating spring
Seattle first baseman finishes camp with .250 average, 7 RBIs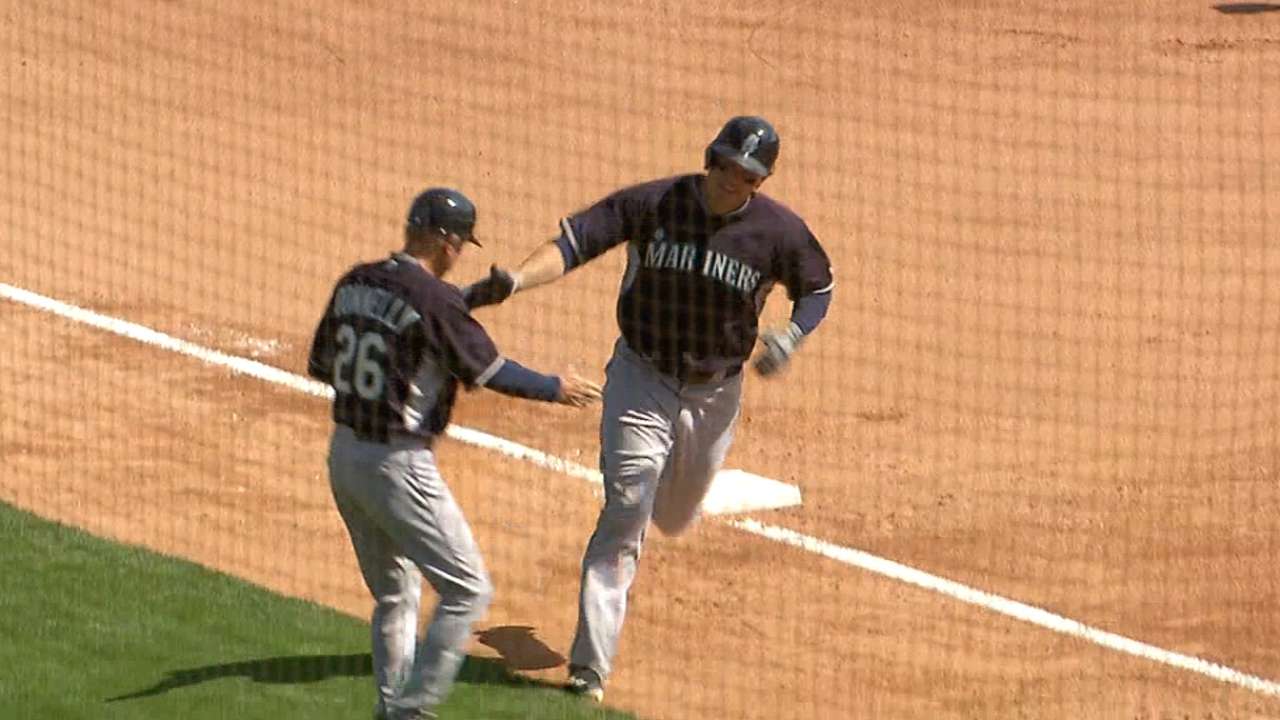 SEATTLE -- As the Mariners prepare to turn the page from Spring Training to real games, nobody is more excited to flip that switch than first baseman Logan Morrison.
After putting together an outstanding stretch run last season and earning the job as Seattle's starting first baseman for 2015, the 27-year-old spent much of the spring searching for his swing. Frustration mounted faster than hits for much of the Cactus League season, but Morrison finally found some satisfaction -- and results -- in the opening days of April.
Morrison capped his spring with a home run in his only at-bat in Saturday's exhibition finale against the Rockies and now looks to carry that over to Monday when the regular season opens at Safeco Field.
Ready for the real thing?
"Absolutely," Morrison said. "It's going to be fun. I can't wait to play in front of a sold-out crowd on Monday. I don't know if they're doing the towel thing, but that was cool at the end of last year. Get some of that atmosphere back, it's going to be fun."
Morrison can be a free spirit who likes to goof around, but he's as hard on himself as anyone when things aren't going well. And he spent much of March churning while trying to find the right approach at the plate.
"I think more than anything, it's not worrying about my swing so much and just going out there and competing," he said. "You have guys that don't have great swings, but still get the job done. For me, I have to fight being very analytical and see where I can get better when I watch video and stuff.
"I just have to put that on the back burner a little and say, 'Your swing is not where you want it to be, but it's still good enough to go out and compete and be better than the guy on the mound."
Morrison finished the spring hitting .250 with two home runs and seven RBIs. He hit .262 with 11 home runs and 38 RBIs in 99 games for Seattle last year, but it was his stretch run -- .321 with six homers and an .878 OPS over his last 51 games -- that earned him a starting job this year.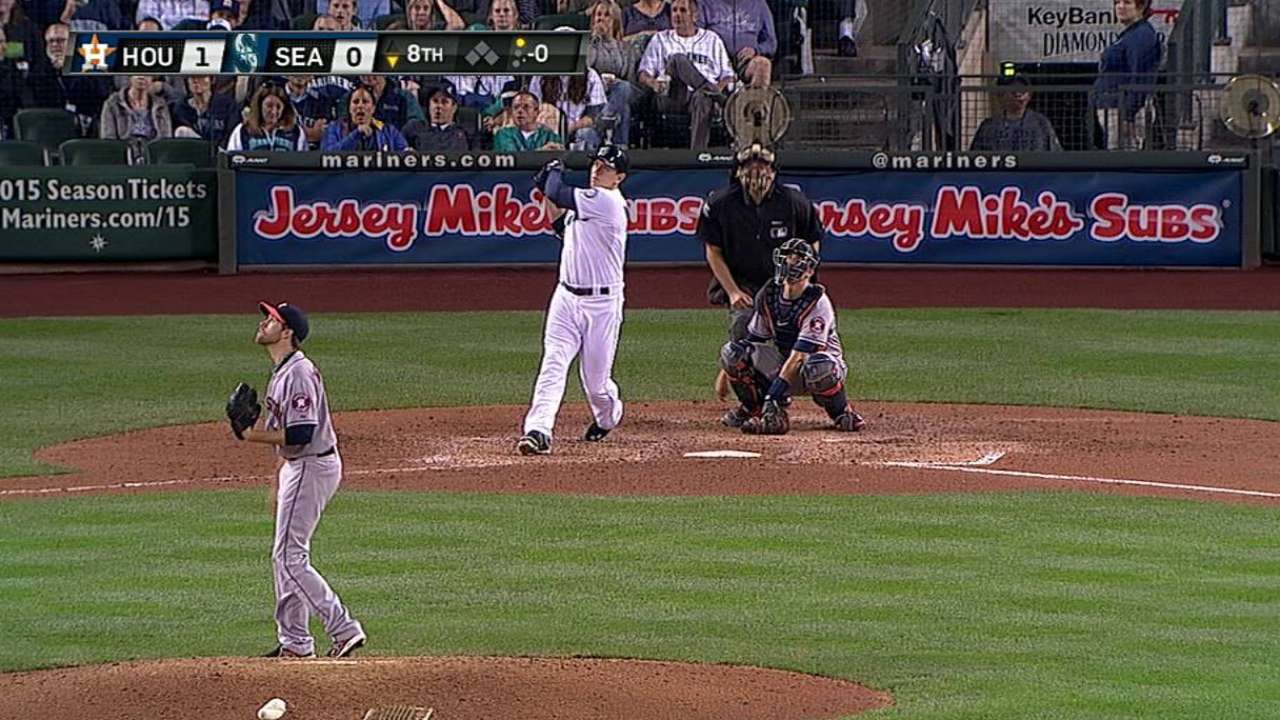 He insists the pressure of taking over that spot on a full-time basis had nothing to do with his spring struggles.
"I think I've had that opportunity in the past, so it wasn't anything like that," said Morrison, who was the starting first baseman for the Marlins earlier in his career. "It was more knowing my swing wasn't where I wanted it to be. That was weighing on me more than expectations or pressure. I always put enough pressure on myself. I just have to go out there and relax and play the game."
Greg Johns is a reporter for MLB.com. Follow him on Twitter @GregJohnsMLB as well as his Mariners Musings blog. This story was not subject to the approval of Major League Baseball or its clubs.