MLB.com Columnist
Dan O'Dowd
Kimbrel deal benefits Padres now, Braves down the line
San Diego going for it in 2015, while Atlanta's looking toward new park in '17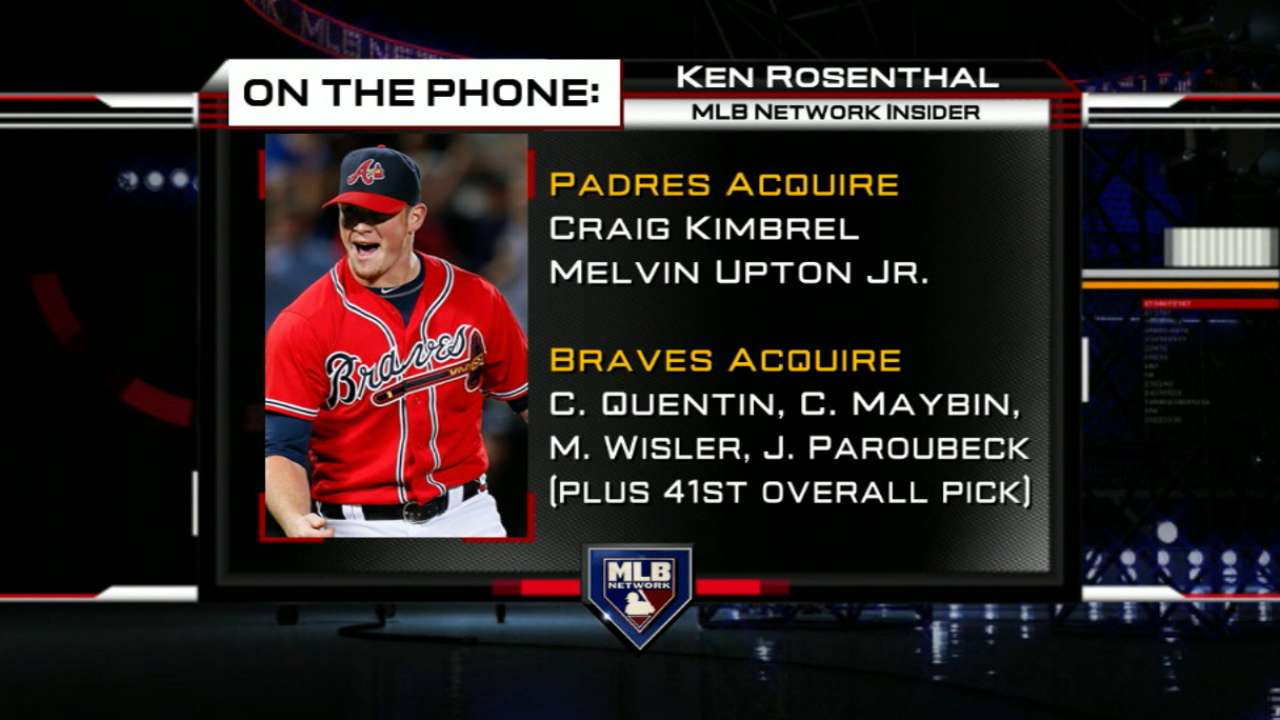 The excitement around Opening Day went up another notch Sunday night, when the Padres acquired closer Craig Kimbrel and outfielder Melvin Upton Jr. from the Braves for outfielders Cameron Maybin and Carlos Quentin, two prospects -- right-hander Matt Wisler and outfielder Jordan Paroubeck -- and the No. 41 pick in the 2015 First-Year Player Draft.
The deal makes sense for both sides, but I really like it for Atlanta, even if it will be tough for fans to swallow in the short term.
Braves looking toward new ballpark
Frankly, a Kimbrel trade should have been seen as a possibility when the Braves signed Jason Grilli and Jim Johnson -- two guys with extensive closer experience -- over the winter.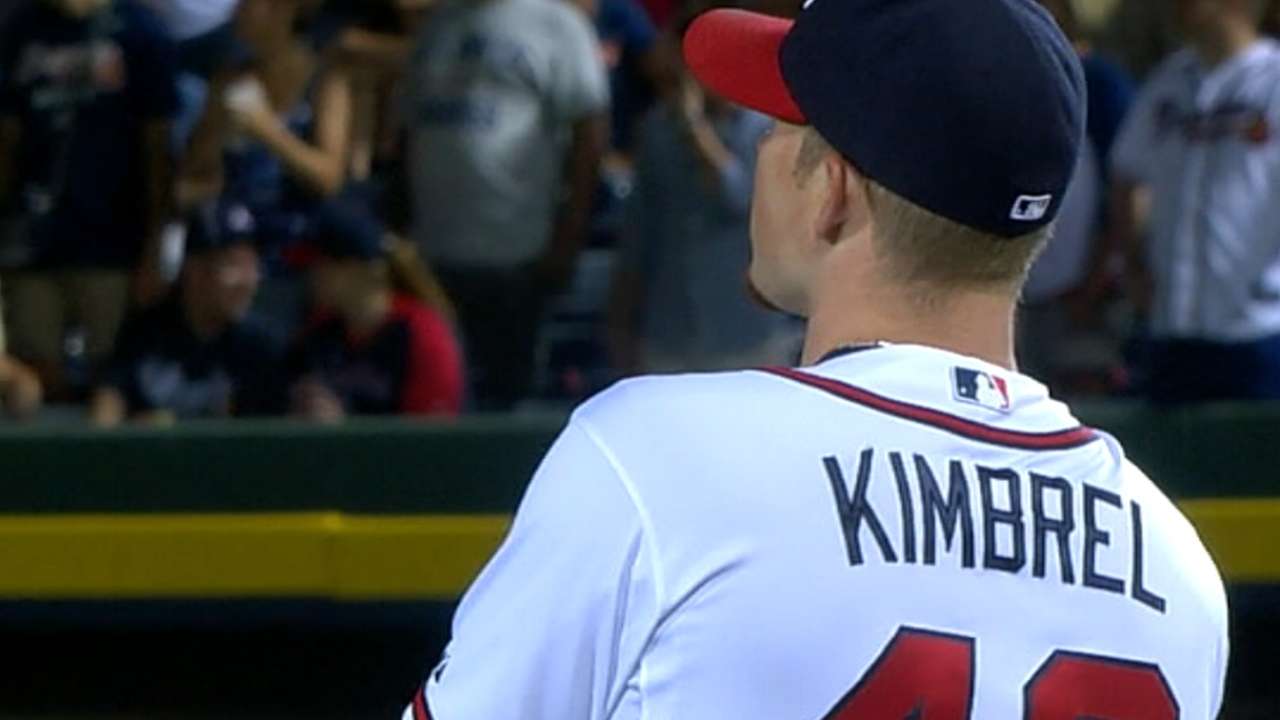 I know it must have been really tough for Braves president of baseball operations John Hart to trade Kimbrel, who is not only the best closer in the game, but also the kind of clubhouse presence that every winning team needs. Back in 2002 when I was GM of the Rockies, I agonized over trading Juan Pierre, a similar kind of winning presence, but I had to include him in a trade with the Marlins in order to get rid of Mike Hampton's contract, which did not work out in Colorado.
One big difference is that Pierre wasn't making any money at the time, while Kimbrel is guaranteed $34 million through 2017. Upton, meanwhile, is due more than $46 million in that same time frame, while the Braves are taking on just $23 million in guaranteed money over the next two years via Maybin and Quentin, the latter of whom they are reportedly going to designate for assignment.
That's almost $60 million worth of savings for a rebuilding Braves team that is moving into a new ballpark in 2017, not to mention Wisler, who is almost ready for the Majors, and adds to the impressive stable of arms that Atlanta added this winter via the Justin Upton and Evan Gattis trades. There's also Paroubeck, an athletic but raw outfielder with upside, and that Draft pick.
This is exactly the kind of trade a rebuilding team with a limited payroll needs to make, particularly in a division that features arguably the best team in baseball (Nationals) and two young clubs (Marlins, Mets) on the rise. This move is in the best interest of the club for the long term, and is completely consistent with the other moves the Braves have made this offseason, such as swapping Justin Upton and Gattis for prospects. You can't say this team doesn't have a plan in place. Atlanta is poised to have a young, exciting core when Sun Trust Park opens in 2017.
Padres all in for 2015
Two years ago, the Padres' payroll was at $69 million. It's now approximately $110 million, and they have a roster loaded with star power. Of course, they are trying to compete with the defending World Series champion Giants and the Dodgers, who boast a payroll that is more than twice that of San Diego's and have even more big names.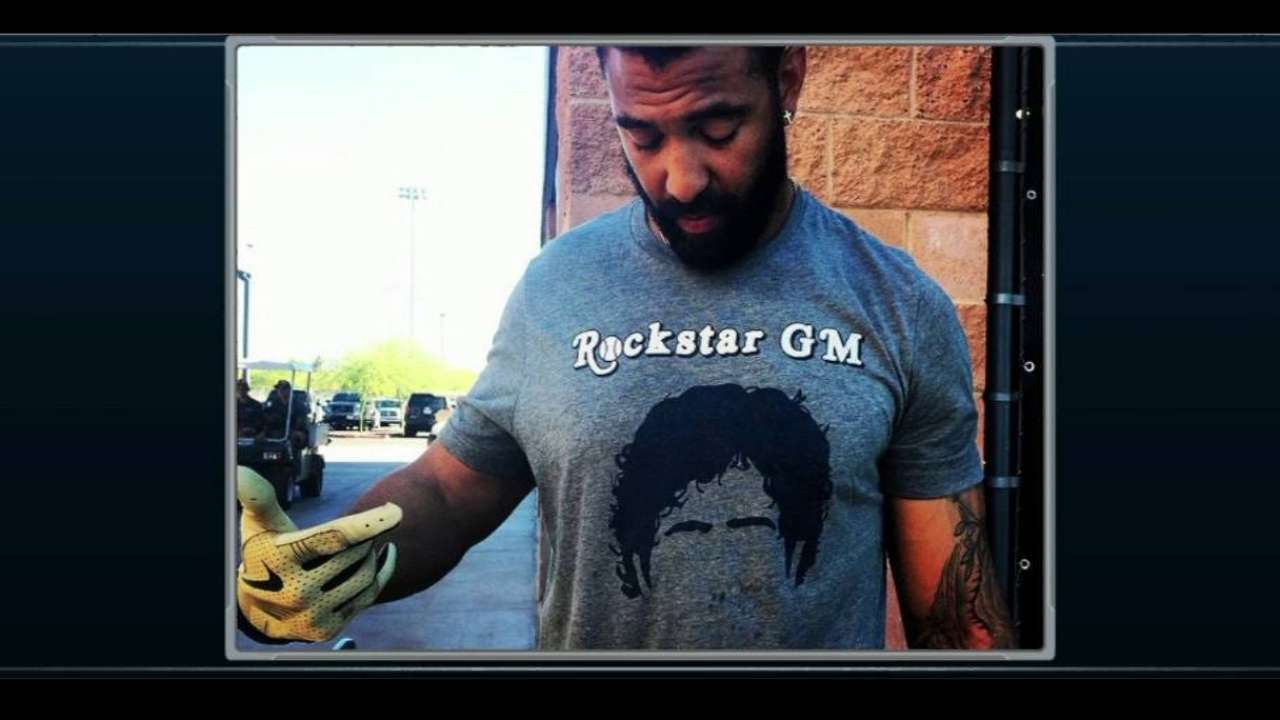 I don't think this strategy of taking on big contracts that general manager A.J. Preller has implemented since taking over in August is sustainable over the long haul, and by moving Wisler, the Padres no longer have any high-end pitching prospects, but Preller clearly sees an opportunity.
As imposing as the Dodgers seem, they are vulnerable this season because of a lack of starting pitching depth. Hyun-Jin Ryu is battling shoulder problems, Brett Anderson is always an injury risk and Brandon McCarthy has had health issues of his own, as well as an inconsistent track record when healthy.
The Kimbrel trade doesn't improve San Diego's infield, which could be a liability, and it doesn't really solve its outfield logjam, as the club now has a fourth outfielder who makes $15 million per year in Melvin Upton. All that said, the Padres now have a dominant closer who has struck out almost 15 batters per nine innings in his career while leading the National League in saves four years running, and allows the versatile Joaquin Benoit to move into a setup role. San Diego now has arguably the best bullpen in the league and the best top-to-bottom pitching staff of any team other than Washington.
If things don't work out this year, Preller will have to reassess the roster, but the Padres are all in for 2015, and it will be fun to watch.
Dan O'Dowd is an MLB Network analyst and MLB.com columnist who served as general manager of the Rockies for 15 years, building a National League pennant winner in 2007. Prior to his time with Colorado, he worked in the front offices of the Orioles and Indians. This story was not subject to the approval of Major League Baseball or its clubs.