Sophomore Abreu excited by club's lofty expectations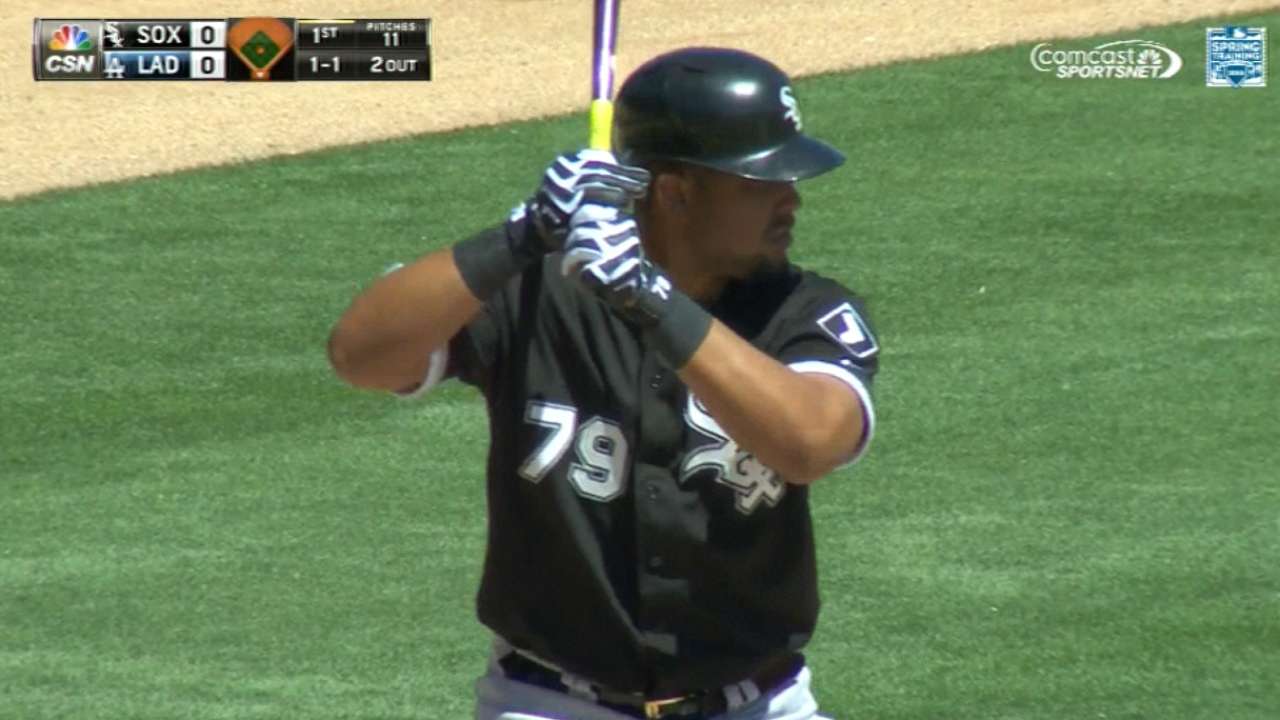 KANSAS CITY -- A group of media members waited to talk to Jose Abreu following the White Sox workout Sunday at Kauffman Stadium, in advance of Monday's Opening Day contest. The only problem was the reigning American League Rookie of the Year was working, still hitting in the cage.
The man with the specific daily plan never wavers. When Abreu did hold court in front of his locker, with the help of interpreter and White Sox Spanish language announcer Billy Russo, he described himself as the same person as he was last year at this time, although obviously quite a bit more established.
It's the potential for White Sox success that holds the greatest 2015 excitement for Abreu, who expressed that offseason sentiment to MLB.com when he talked about preparing for more than 162 games and the postseason.
"This year we have a much better team than last year," Abreu said. "I know the expectations are very high but we have to keep the focus simple.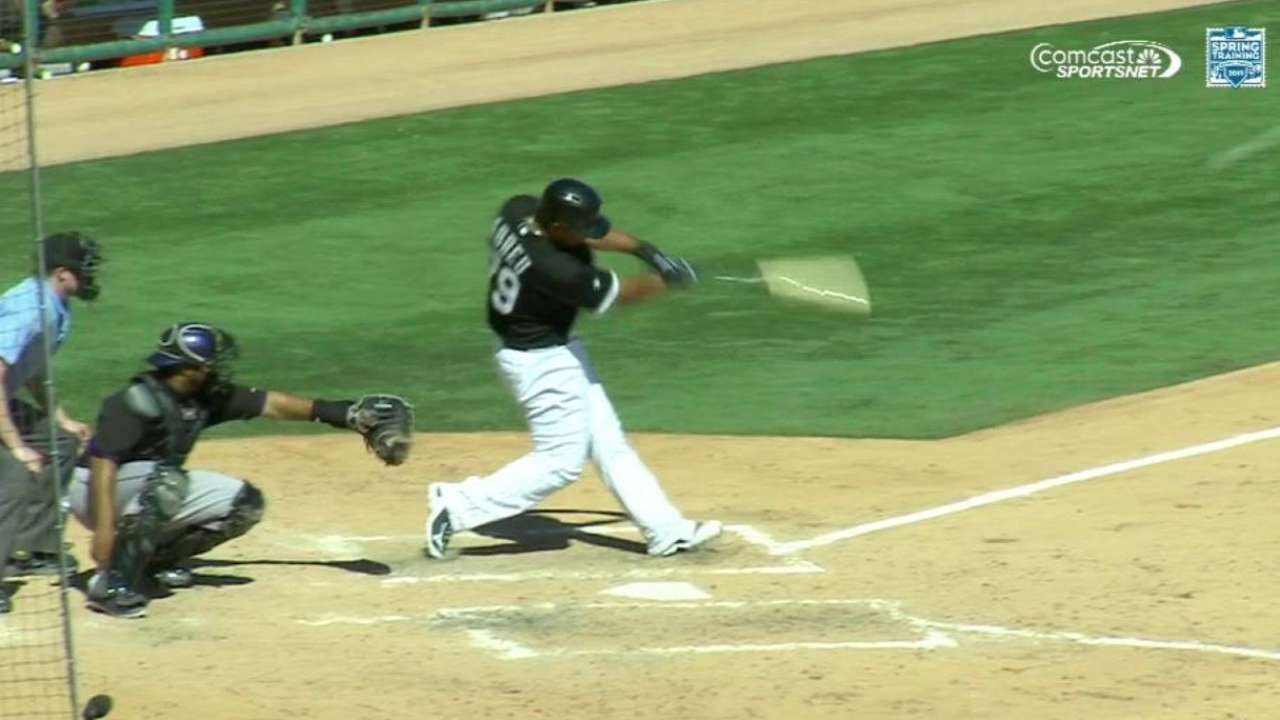 "Just play every day, play our game and not to try to win because we have to win, no. Just to keep the thing simple, play our game and do our job every day in the best way possible."
Abreu hit two homers in August and three in September in 2014, giving him 36 to set the single-season franchise record for a White Sox rookie. Abreu then hit just one during Spring Training. Of course, he hit .376 in August, .298 in September and .508 in Cactus League action, so it's not as if baseball has adjusted to the Most Valuable Player candidate.
His power supply will be there, with Abreu having a better understanding of the rigors of a 162-game season, not to mention the help of a better lineup overall.
"Last year for me, it seemed more of guys just pitching around him and not giving him anything to the point where they were going to throw a strike," said White Sox manager Robin Ventura of Abreu. "If [the lineup] becomes dangerous enough, he's going to get some pitches to hit. He has the power. He probably just didn't have the opportunity to get the pitches he needed to be able to hit home runs."
"I'm not concerned," Abreu said. "I don't know if I consider myself a good hitter but for the home runs? Just hit the ball and the ball will get out to whatever in the field. I just try to be myself in the batting cage and that's it."
Scott Merkin is a reporter for MLB.com. Read his blog, Merk's Works, and follow him on Twitter @scottmerkin. This story was not subject to the approval of Major League Baseball or its clubs.