White Sox finalize Opening Day roster
Johnson, Soto, Albers in after flurry of moves leaves Chicago with 11 pitchers, 14 hitters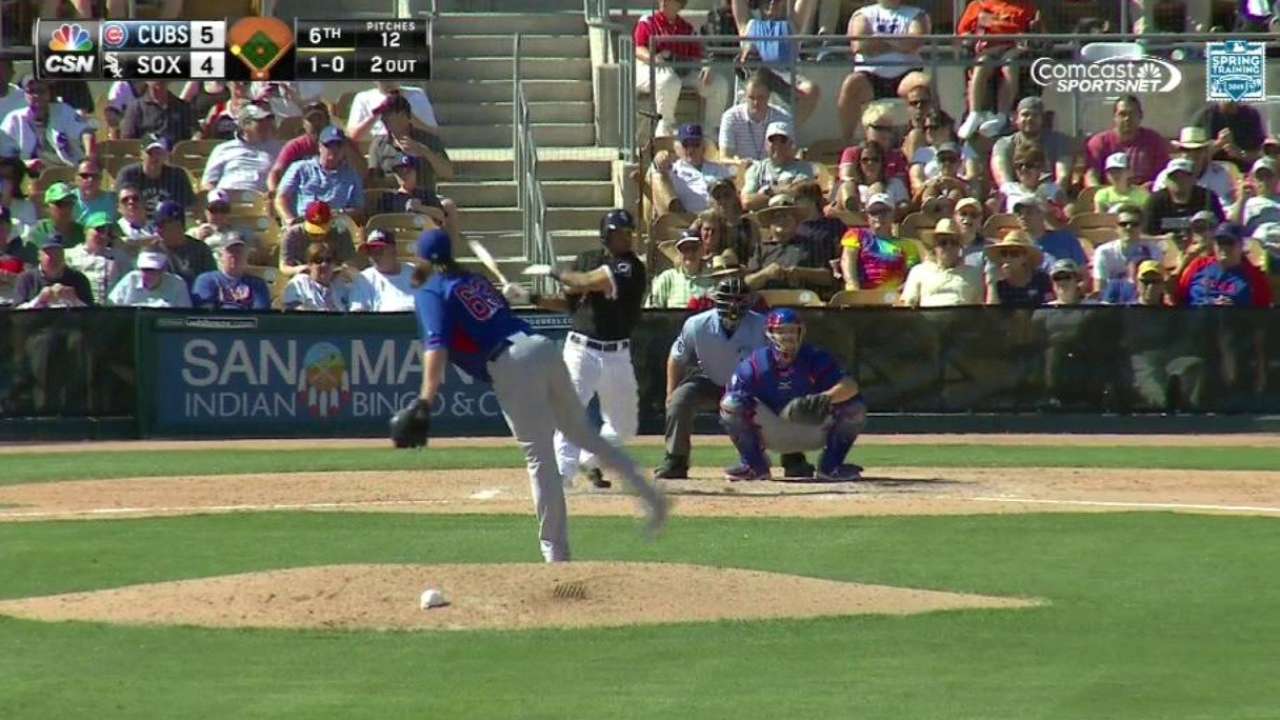 The White Sox selected the contracts of right-hander Matt Albers, infielder Micah Johnson and catcher Geovany Soto on Sunday to finalize their roster ahead of Monday's Opening Day game against the Royals at Kauffman Stadium.
Chicago also placed right-hander Jake Petricka, left-hander Chris Sale and left-hander Eric Surkamp on the 15-day disabled list, all retroactive to March 27.
Those moves left the club with a 25-man roster featuring 11 pitchers and 14 position players.
Albers pitched in just eight games last season with Houston, but if able to pitch up to potential, could be an important piece to the bullpen. In 2013 with the Indians, he pitched in 56 games, compiling a 3.14 ERA in 63 innings.
Johnson makes his first Opening Day roster and will be the team's second baseman. He hit .339 this spring.
Soto makes the club as a backup catcher. After dealing with a torn meniscus during the 2013 and '14 seasons, Soto was able to stay healthy this spring to land a spot on the roster.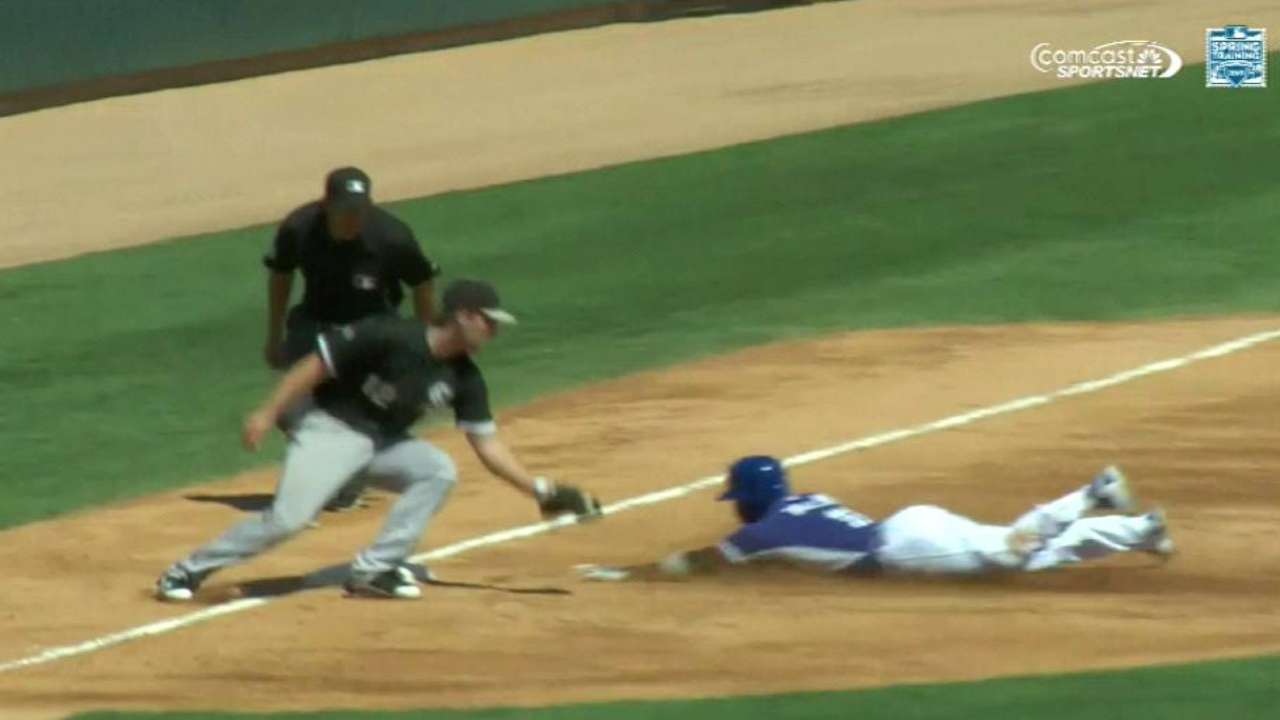 The White Sox Opening Day roster is as follows:
Pitchers (11): Albers, John Danks, Kyle Drabek, Zach Duke, Javy Guerra, Dan Jennings, Hector Noesi, Zach Putnam, Jose Quintana, David Robertson and Jeff Samardzija
Catchers (2): Tyler Flowers, Soto
Infielders (8): Jose Abreu, Gordon Beckham, Emilio Bonifacio, Conor Gillaspie, Johnson, Adam LaRoche, Alexei Ramirez, Carlos Sanchez
Outfielders (4): Melky Cabrera, Adam Eaton, Avisail Garcia, J.B. Shuck
Quinn Roberts is a reporter for MLB.com. This story was not subject to the approval of Major League Baseball or its clubs.