Trade changes Braves' roster for Opening Day
Outman likely headed to DL; Maybin could take Ciriaco's spot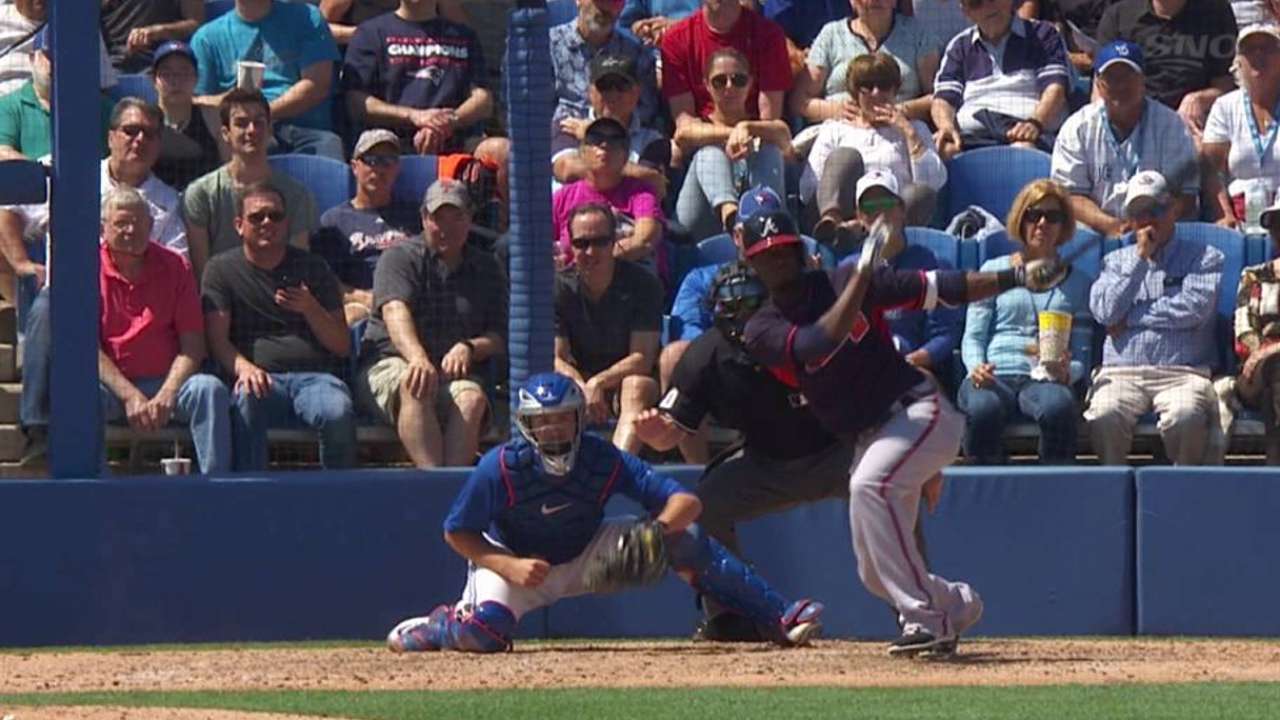 MIAMI -- The Opening Day roster the Braves announced Sunday will be altered before they play Monday afternoon's Opening Day game against the Marlins.
When the Braves submitted their Opening Day roster before Sunday's 3 p.m. ET deadline, they included left-handed reliever Josh Outman, who seems destined for the disabled list, and omitted Pedro Ciriaco, who had been expected to be given the last available bench spot.
A few hours later, it became apparent this move was simply aimed toward buying a little extra time to complete the blockbuster trade that sent Craig Kimbrel and Melvin Upton Jr. to the Padres in exchange for outfielders Cameron Maybin and Carlos Quentin. Atlanta also received two highly regarded prospects and the 41st overall selection in the 2015 First-Year Player Draft.
The Braves will need to account for Maybin's travel schedule before determining exactly how their active roster will look for Monday's opener. Quentin, who is likely a better fit in the American League, might be designated for assignment within the next couple of days and thus might never be placed on Atlanta's active roster.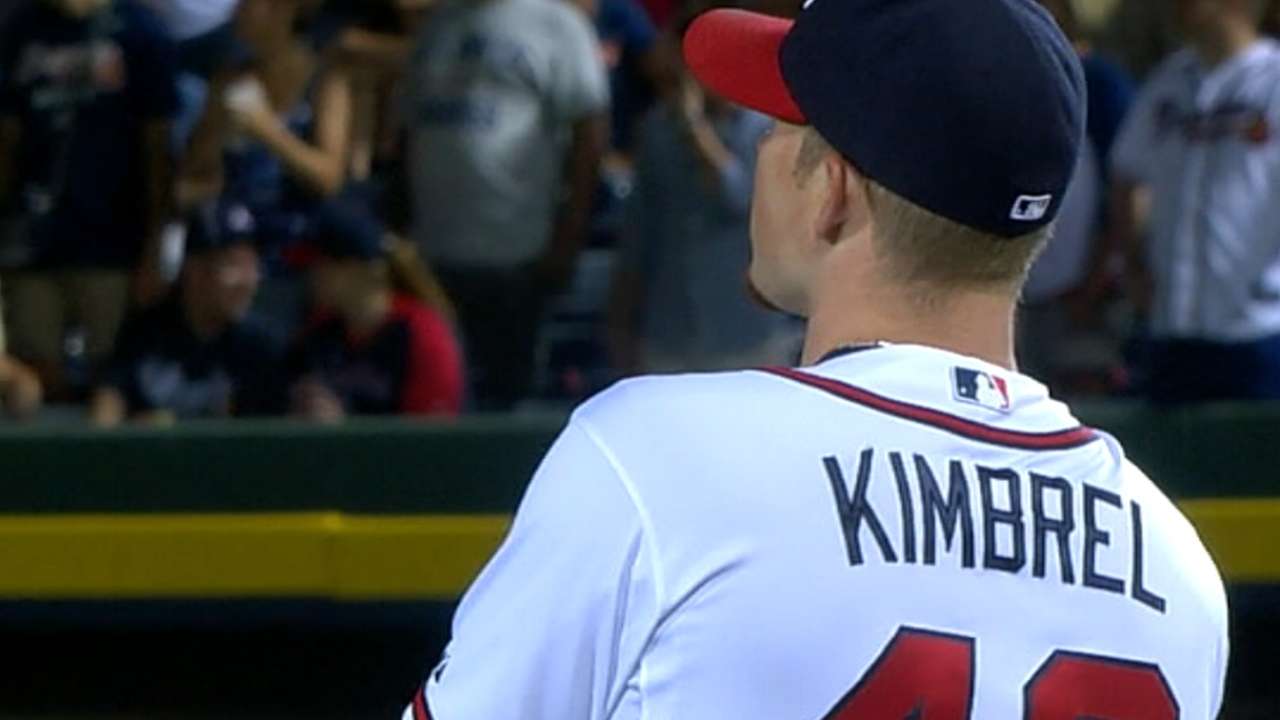 Braves president of baseball operations John Hart said right-handed reliever Brandon Cunniff will likely be promoted from Triple-A Gwinnett to fill the bullpen spot that opened when Kimbrel was traded. Jason Grilli or Jim Johnson will begin the season as Atlanta's closer.
Whatever transpires, Outman will likely be placed on the 15-day disabled list. He was in danger of being released until he complained of left shoulder discomfort after a March 26 appearance. When tests and evaluations performed last week proved inconclusive, the 30-year-old left-handed reliever indicated he was planning to visit a vascular expert in St. Louis.
It appears Maybin might take the roster spot that had been reserved for Ciriaco, a defensively limited utility player who has become known as a player who flourishes during Spring Training and then falters when subjected to more breaking balls during the season.
Four non-roster invitees -- left-handed starter Eric Stults, right-handed long reliever Cody Martin, outfielder Kelly Johnson and outfielder Eric Young Jr. -- all gained spots on Atlanta's active 25-man roster.
To create space on their 40-man roster, the Braves placed right-handed relievers Shae Simmons and Daniel Winkler on the 60-day disabled list and put both right-handed reliever Arodys Vizcaino and outfielder Dian Toscano on the restricted list.
Simmons and Winkler are recovering from Tommy John surgery. Vizcaino received an 80-game suspension earlier this week, and Toscano is a Cuban outfielder who has had trouble gaining entry to the United States.
The Braves' Opening Day roster will include at least 14 players who were not a part of the organization last year. Freddie Freeman, Andrelton Simmons, Chris Johnson, Julio Teheran, Alex Wood and Luis Avilan are the only members of the roster who were also a part of Atlanta's Opening Day roster last year.
Mark Bowman is a reporter for MLB.com. This story was not subject to the approval of Major League Baseball or its clubs.