Molitor set for first season as Twins manager to begin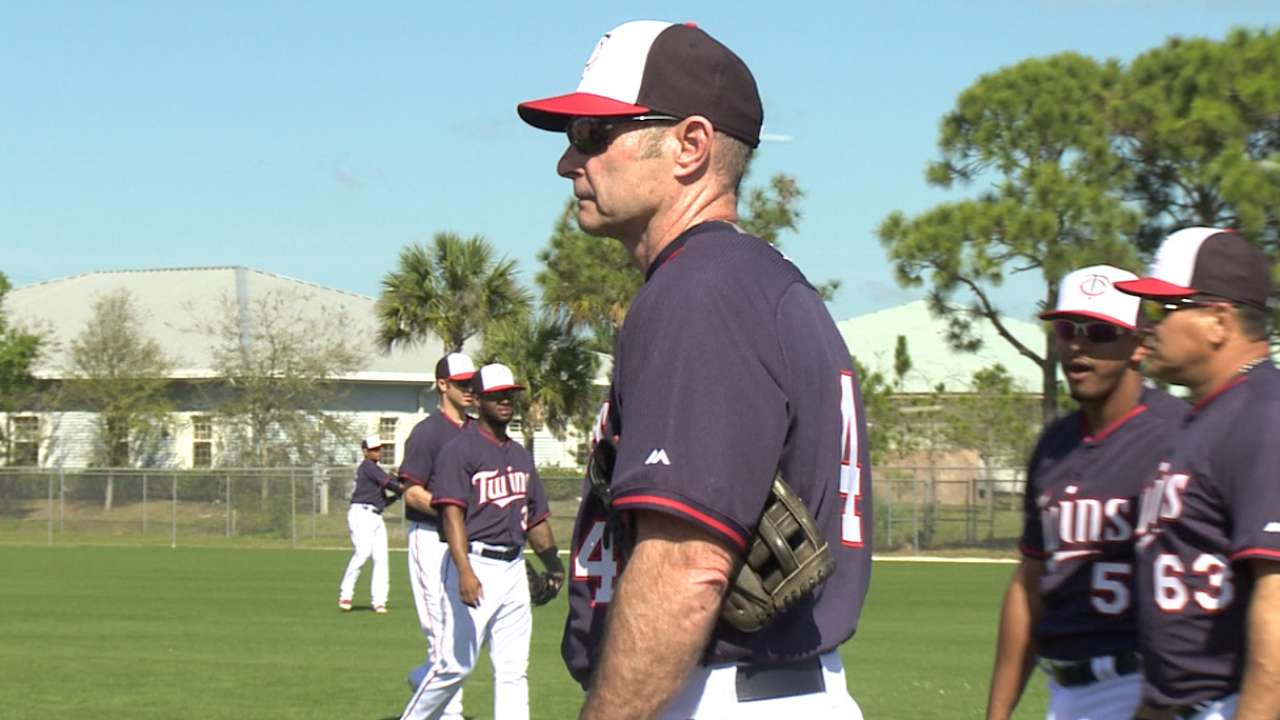 DETROIT -- On the eve of Opening Day against the Tigers, Paul Molitor said Sunday he's ready for his first season as Twins manager to get underway.
The Hall of Famer, who was hired as manager in November, said he's been thinking about strategy over the last few weeks of Spring Training, but that he hasn't felt any nervousness.
"I don't feel it yet," Molitor said at Sunday's optional workout at Comerica Park. "It's not untypical to being a player or a coach. You have that adrenaline rush that only Opening Day can provide.
"I find my mind pretty active in the evening going through different scenarios. Whether it's how we use our personnel, our bullpen, our bench players and how to incorporate them into the lineup the first week. Instant replay situations. So you just try to run through certain things and see how you respond."
Molitor's first challenge as manager came Friday with the news of Ervin Santana's 80-game suspension for the use of a performance-enhancing substance. But the Twins are already ready to move on and Molitor said keeping an even-keel despite setbacks will be important going forward.
"Even when big things happen you have to trust the course," Molitor said. "Big things, small things, you have to be careful of what your mind tricks you into. You have to trust what you know. But obviously, you have to make adjustments."
Monday will also be an adjustment for right-hander Phil Hughes, who is making his first career Opening Day start after a career year with the Twins last season. Hughes said that while it's an honor, he's just going to try and approach it as any other outing.
"The only thing that's going to be different is to pay attention to the schedule to see when they do all their stuff like the lineups," Hughes said. "I'm sure it's going to be more extensive with the national anthem and all that.
"So I'll just have to find out a good time to get my work in. But other than that I don't anticipate it being much different than any other game. I know it's going to be a packed house, but I've pitched in those situations before."
Molitor said that more than anything he's just ready for the season to start, and he is excited to see how his club fares this year.
"The biggest thing is I want to see these guys play," Molitor said. "I like the group we put together. The only way to really find out how it's going to [go] is to do it. So we'll see how it starts to unfold."
Rhett Bollinger is a reporter for MLB.com. Read his blog, Bollinger Beat, and follow him on Twitter @RhettBollinger. This story was not subject to the approval of Major League Baseball or its clubs.