Healthy V-Mart not worried about following up stellar '14
AL MVP runner-up focusing on run production, not homers in heart of Tigers' order
ST. PETERSBURG -- The Tigers' Spring Training finale against the Rays on Saturday lasted just two hours, 23 minutes for a reason. There were a lot of quick at-bats from players who were ready for Opening Day. Victor Martinez wasn't one of them.
"Victor only knows one way to hit," manager Brad Ausmus said. "Whether it's an exhibition game or Game 7 of the World Series, Vic's gonna battle with every ounce of his energy."
The lone run of the game came from an at-bat that looked like a regular-season battle. Martinez fell into an 0-2 hole, worked the count full, fouled off one Erasmo Ramirez fastball, then feasted on the next, sending a line drive into the right-field seats for a homer.
It was just the second extra-base hit in 35 spring at-bats for Martinez.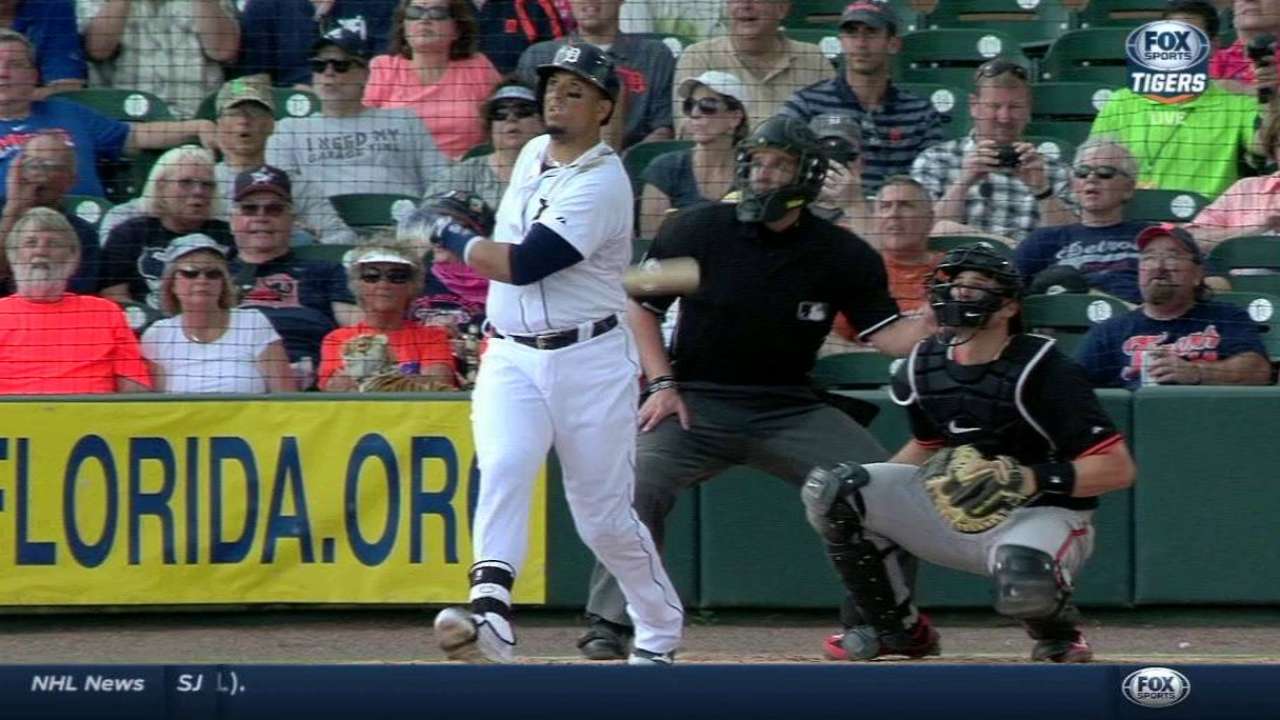 "It was nice to see, because it looked like Victor," Ausmus said. "When he first started getting back into games, he didn't really look like himself. Part of that's getting your timing. The last three days, he's really started to swing the bat like Victor. That home run's very indicative."
Earlier in the week, Martinez said he didn't know if he'd have enough at-bats to get to the form he wants, but he'd try to get as close as he could. The time for preparation, obviously, is up. The fact that Martinez got himself ready for Opening Day, barely two months out from surgery on a torn left meniscus, is a feat in itself. But that wasn't the only pressure hanging over him.
A healthy Martinez doesn't necessarily mean he'll be back to the 2014 Martinez, the American League MVP runner-up who barely missed a batting title, but led the league with a .974 OPS and .409 on-base percentage. He was the toughest out at an age (35) when many players are trying to avoid aging out of the game.
Martinez's .335 average and 35 home runs were career highs, and his 40 doubles tied it. He also had a 70-to-42 walk-to-strikeout ratio.
He had, statistically, a career year in his mid-30s. He doesn't consider it so.
"A lot of people were surprised with the year I had. I think the only number that did surprise me was the home runs," Martinez said. "But other than that, I've been able to hit .300 before. I've been able to drive in 100 runs before. I don't know what else to say. And I think if I'm healthy, the numbers are going to be there. My body feels right. We'll go from there."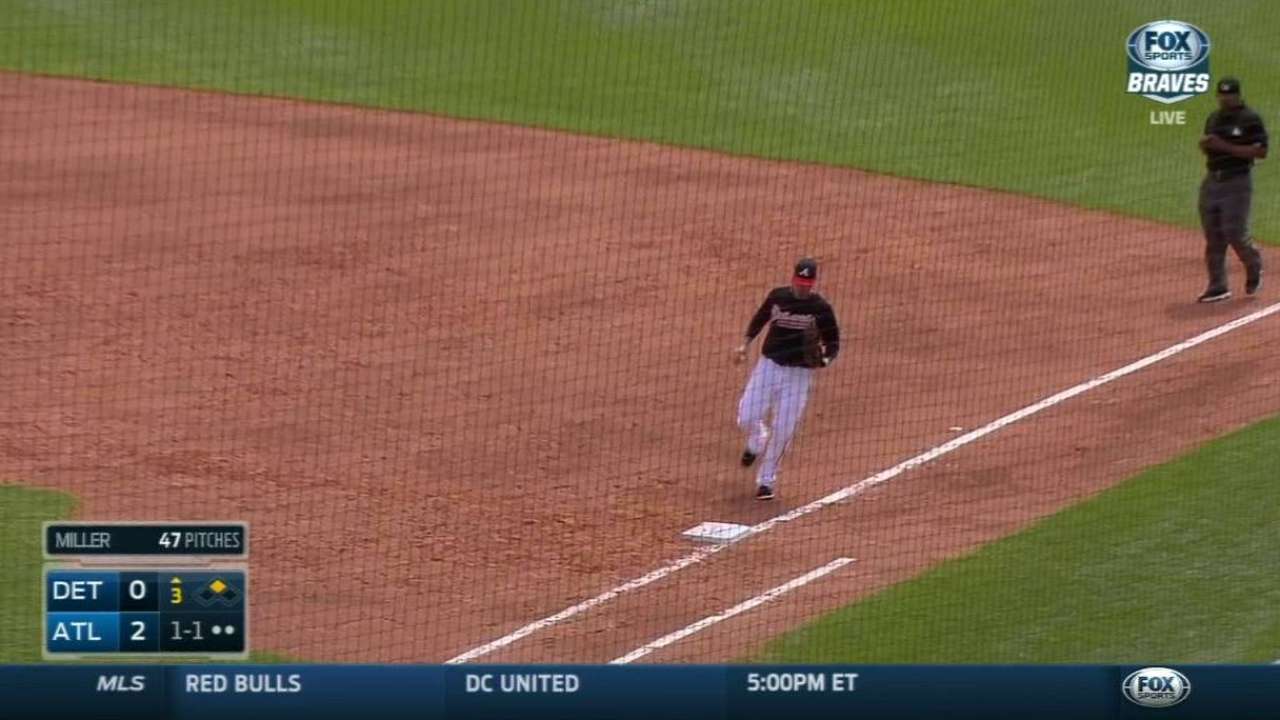 The home-run total reflects power, and Martinez's power comes from his legs. If any area of his game should suffer after surgery, it's power. Yet his homer Saturday suggests that's no safe assumption.
Power, however, isn't Martinez's worry. Run production is.
"I've been hitting 30 home runs and don't drive in 100 runs," he said. "I remember when I first came here, I had a career low in homers and I still drove in 100. So, yeah, home runs are nice, but I'd rather take the RBIs. If you're telling me right now I'm going to hit eight homers and I'm going to drive in 100, I'd take it right now."
So, likely, would the Tigers.
"Every baseball player has to have their legs healthy," Martinez continued. "But again, I'm not worried about the power. I'm just worried about trying to get the hits when it counts. We'll see what happens."
Jason Beck is a reporter for MLB.com. Read Beck's Blog and follow him on Twitter @beckjason. This story was not subject to the approval of Major League Baseball or its clubs.